4 Reasons Your Startup is Ready for a QMS
March 29, 2023 By Becky Blankenship, Technical Writer, Cannon Quality Group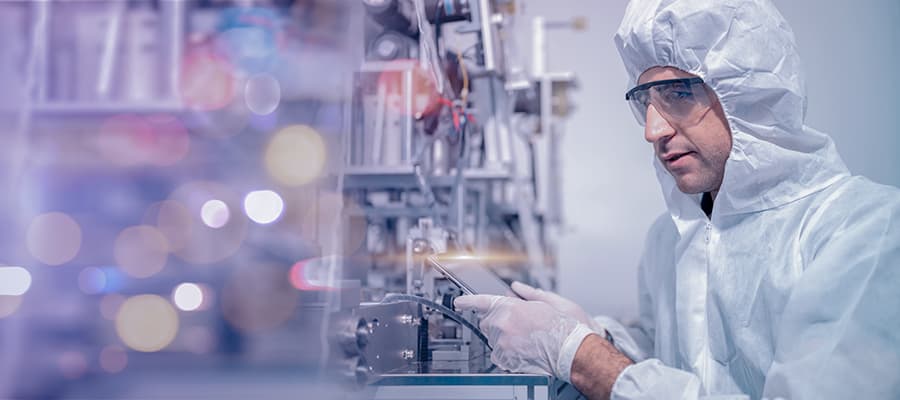 Most medtech startups understand the requirements for a quality management system (QMS), but often aren't sure when or how to implement. Because it is such a large undertaking, implementing a quality management system for startups is a daunting task. Knowing when to set up a QMS can be the difference between handcuffing your development versus scrambling to put necessary documentation in place after it's needed.
Making things even more complicated is the option to implement a medical device eQMS (electronic quality management system). While it is the digital age, is it worthwhile to implement one early on?
When considering a quality management system for startups, here are four reasons your business is ready for a QMS.
Meet Business and Project Milestones Sooner

Whether you've considered medical device risk management or not, at some point in a successful project you'll need to manage risk through the QMS. Maybe you've finally gotten Series A funding or signed the contract with your strategic partner. Or perhaps that design verification was 100% successful, and now you're ready for pilot production.

A quality management system for startups becomes a "must have" instead of a "nice to have" if you must hit any significant business or project milestones. Historically, startup companies with a solid business model, which should include medical device risk management, lead to long-term financial success.1

If you want to get a jump on the digital transformation of your business, implementing a medical device eQMS from the ground floor can smooth quality and regulatory requirements down the road. However, you need to carefully consider your business goals to ensure you don't spend resources on medical device eQMS modules that aren't right for your stage of development. There's no point in implementing a clinical research module if your project doesn't need it!

Meet Regulatory Requirements With Less Hassle

While the number of innovative ideas in the medtech startup space is staggering, when it comes to getting your product to market, you'll find the number of regulations equally staggering. If you're already thinking about regulatory requirements, you should also be considering a quality management system for startups.

Surprisingly you have something in common with those regulations – both are for your customers' benefit. Regulations, and by default medical device risk management systems, are in place to ensure the safety and effectiveness of your products.

Increasingly, regulatory agencies are requiring digital submissions. A medical device eQMS can smooth the process and make required documentation easier to find. Some medical device eQMS solutions even provide guidance for 510(k), premarket approval (PMA), and common technical document (CTD) requirements.

Optimize Quality Management Performance

A key factor to financial success is avoiding the big mistakes. A quality management system for startups provides the checks and balances that can improve profitability.

One of the most important ways the QMS works through medical device risk management is by ensuring you avoid costly errors. One study found the average annual cost of poor quality (COPQ) was $2.5 to 5 billion.2 That cost is more than just financial – your business's reputation will also suffer.

However, it's important to right-size the quality system. If your project is still in the early phases of design control, you don't really need post-market surveillance or unique device identifier (UDI) processes. Often, a healthy quality management system for startups ensures the design process can go backward if changes are needed.

If your project already has a significant volume of documents or quality events, a medical device eQMS can make compliance easier and reduce errors.

Improve Business Growth

Implementing a right-sized quality management system for startups builds credibility with investors. Between 2002 and 2020, the value of merger and acquisition deals more than doubled, but between 70%-90% failed to deliver expected value.3 Implementing a QMS establishes a systematic framework that can be more easily absorbed by potential buyers.

Not only that, but when operating within the global framework of medical device risk management, your business objectives are more easily aligned with investors. This immediately increases the profitability and price of any potential M&A transaction.

Research shows that companies with an independent medical device risk management system in place are more attractive to investors. When trying to integrate with an acquiring company, having a common language to discuss quality systems leads to more "trust, accountability, and involvement", and success.4

A medical device eQMS can spur productivity by removing the variability and longer wait times inherent in manual documentation systems.
Conclusion
While there isn't exactly a step-by-step guide that comes with a medtech startup, implementing a quality management system for startups doesn't have to become another hurdle you must jump through. A thorough, compliant, and right-sized QMS can provide benefits that will enable you to hit milestones, meet regulatory requirements, optimize performance, and boost company growth.
---
References:
"Series Funding: A, B, and C," by Nathan Reiff, Investopedia, Feb. 24, 2022.
"The Business Case for Medical Device Quality," by Ted Fuhr, et al. McKinsey & Company, McKinsey Center for Government, October 2013.
"Global Quality Management Systems: Strategies in a Challenging, Complex Environment of Mergers, Acquisitions, and Strategic Partnerships," by Aviva Bashan and Alon Ben Jacob, American Journal of Management Science and Engineering, vol. 6, no. 4, 2021, pp. 103-116.
Supra note 3.
---