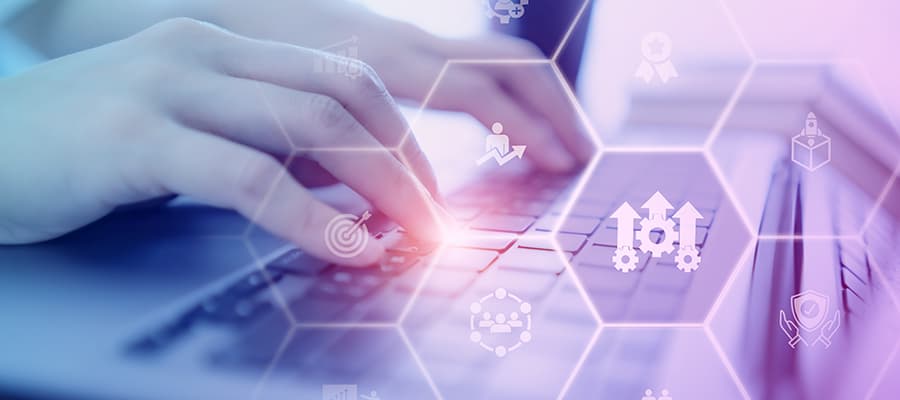 Pharma manufacturers must continually strive to push production to the highest levels of performance possible and minimize waste, if not eliminate it altogether. Accomplishing these goals requires an approach that fosters adherence to good manufacturing practice (GMP) regulatory requirements and ensures product and patient safety. Yet, despite their best intentions to make the necessary improvements, pharma manufacturers frequently find themselves spending more time and effort fixing problems than preventing them from occurring in the first place. Realizing that an ounce of prevention is worth a pound of cure, many astute manufacturers are capitalizing on the latest quality management trends by adding Total Quality Management (TQM) tools to their toolboxes.
What Is TQM and How Are TQM Tools Applied?
TQM is based on the concept that all individuals within an organization participate collaboratively in continuous quality improvement efforts. It is the holistic business approach and organizational philosophy that is applied most widely by manufacturers to achieve performance and efficiency objectives. In manufacturing environments, TQM is beneficial as a proactive quality strategy that concentrates on avoiding issues that could jeopardize a product's ability to meet or exceed customer expectations.
The four-phase "PDCA" cycle is the standard approach to TQM:
Plan ways to overcome an existing challenge.
Do an evaluation of the problem and propose a solution.
Check the effectiveness of the process fix.
Act by documenting results and preparing to address other problems.
To carry out the PDCA cycle, it's common for manufacturers to adopt one of several proven TQM models. (Maybe you've heard of the Deming Application Prize or European Foundation for Quality Management methodologies, or even had one of them applied in your organization?) Regardless of whether specific models or TQM tools are employed, all TQM initiatives in pharma manufacturing are centered on eight fundamental objectives:
Produce a high-quality product and make it right the first time.
Maintain a focus on customer safety and satisfaction.
Integrate processes, systems, and people.
Improve quality metrics by involving all employees at the appropriate level.
Establish a TQM strategy and ensure it is communicated to the right stakeholders.
Measure the key performance indicators (KPIs) that matter most.
Make data-driven decisions.
Focus on continuous improvement as the ultimate goal and establish processes to facilitate it.
To reach these TQM objectives, a manufacturer must establish a culture of quality that underpins the organization's every process, system, and person. However, a culture of quality doesn't emerge organically overnight — it takes a well-planned, concerted effort by everyone involved. A strong quality culture is a sign of quality management maturity (QMM), the state that pharma manufacturers attain by having consistent, reliable, and robust business processes that enable them to achieve quality goals and promote continuous improvement. However, the main difficulty in applying TQM principles across the entire organization and bolstering QMM is first getting everyone — from the highest levels of the C-suite to the production floor line workers — to buy in and commit to making continuous quality-minded actions that result in customer satisfaction and loyalty. Each employee's efforts must be aimed at improving the culture, processes, and systems that breed long-term success. But getting everyone in sync with the quality culture requires the right set of TQM tools.
Advanced electronic quality management system (eQMS) software solutions provide the connectivity and integration capabilities needed to bridge the gaps between people, processes, and systems. The infrastructure of a unified eQMS platform inherently embeds quality into production processes and makes it more visible in every aspect of operations. Plus, it allows manufacturers to put real-time data into the hands of those who need it to do their jobs properly and make smart decisions.
Quality improvements gained by manufacturers surveyed by MasterControl who have optimized production with digital quality management include:
90%-100% decrease in data input errors.
75%-80% faster record reviews and product releases.
21% reduction in total manufacturing deviations.
3 Practical Steps Toward True TQM
A TQM initiative may seem daunting, but there are actions your organization can start taking now to create the foundation of a new and improved quality culture.
Manual, paper-based processes are the leading cause of inefficiencies that result in production setbacks, long lead times, and delayed product releases. By ditching paper and adopting an eQMS solution, you'll forge productive links between personnel, data sources, enterprise systems, and quality and production processes.

Drive Continuous Improvement by Augmenting Audit Capabilities

Whether it's needed for a performance audit or a compliance inspection, auditing expertise is essential to consistently produce high-quality therapies and for sustaining continuous improvement efforts. An eQMS solution that integrates audit data with quality and production processes will improve your ability to collect, connect, and share audit-relevant information across the product life cycle.

Implement TQM Tools That Offer Real-Time Metrics

With the enhanced visibility and data transparency that modern software systems provide, pharma manufacturers can get clear visualizations that explain exactly what is happening, when it is happening, and what the responses have been (or should have been). If they haven't already done so, it should be every pharma manufacturer's priority to employ modern data management tools, such as modern eQMS software, that empower personnel to analyze and act on complex data sets faster than would be possible with manual, paper-based processes.
Benefits of Adopting TQM Tools
A connected, TQM-focused eQMS isn't a quality management trend – it's a necessity for pharma manufacturers who wish to stay competitive. Some of the major advantages manufacturers get from implementing an eQMS equipped with TQM tools include:
Reduced overall costs.
Fewer errors and inefficiencies in production processes.
Increased productivity and morale.
Greater customer satisfaction.
Fewer product recalls.
Find out how your organization can enjoy these and the many other gains that come from implementing TQM tools and harnessing similar trends in the pharmaceutical industry by reading MasterControl's "2023 Pharma Manufacturing Trends" brief.