3 Ways to Adopt a Quality Management Maturity Model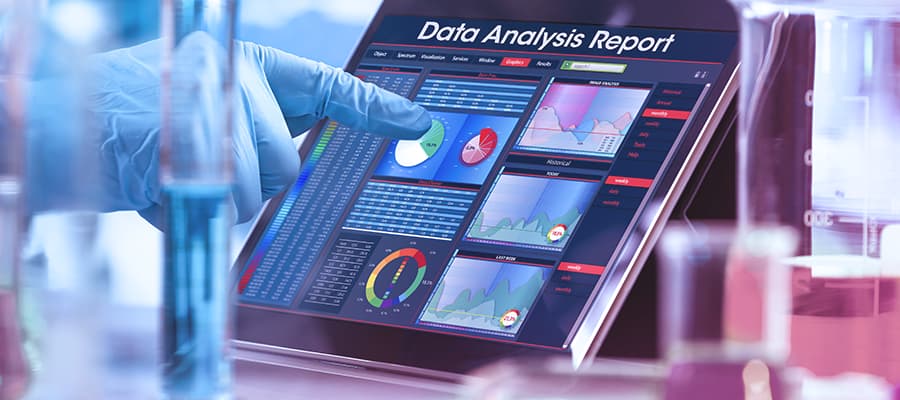 Trends in quality management show that supply chain disruptions continue to pose a threat, not only to pharmaceutical companies but also have a far-reaching impact on the entire healthcare ecosystem. It's not only about public health, but also about large-scale financial impact along distribution chains, which can sometimes have more devastating and lasting effects on individuals and families. The U.S. Food and Drug Administration (FDA) is keenly aware of this impact and is intent on remediating it.
The Context: Growing Into Quality Management Maturity
In April 2022, the FDA's Center for Drug Evaluation and Research (CDER) released a white paper revisiting a proposed public quality management maturity (QMM) rating system, and presented a webinar on the subject.1 The CDER paper outlined the FDA's desire for pharmaceutical companies to operate on a quality management maturity model. The administration hopes to reward companies that develop means to withstand disruptive shortages. It may never be a practical reality to prevent shortages entirely, but there is an intention to prevent the critical-level impact that can come with them – as we saw during the height of the global COVID-19 crisis.
The Trend: Digitalization in Quality Management
Global dynamics played a role in the shortages that occurred during the pandemic , with supply chain disruption being the primary culprit. However, CDER pointed out that 55% of shortages in 2021 were actually attributed to manufacturing delays and quality-related issues.2 There are local concerns within each pharmaceutical company's control to remediate. This is good news; not everything is out of hand. With the right tools, quality organizations can address disruptive quality issues.
Digital Transformation in Quality Management Practices
The objective of QMM is to elevate quality beyond the base level of current good manufacturing practices (cGMP). This can be accomplished readily by adopting a digital quality management software solution. The FDA is not haphazardly choosing to reward digital transformation – they are doing so based on evidence. They report that "there is now mounting evidence to support the hypothesis that sites with more mature quality management practices simply perform better than other sites."3
The FDA hopes to incentivize companies to create QMM programs, and especially those that are investing in "more modern and reliable QMM systems and thus able to ensure product value."4 Pharmaceutical leaders are responding in kind with digital quality management systems (QMS). By using digital solutions, they are assuming a level of digital maturity to align with the quality management maturity model and are better positioned to withstand costly disruptions of any sort.
The advantages of using a digital QMS include:
Complete and accurate document management to support compliance, versioning control, and continuous improvement efforts.
Robust process design capabilities and automated workflows to ensure steps aren't skipped and approvals are in place.
Compliant training programs that yield engaged employees5 and reduce errors.
Reporting and analytical tools to support evidence-based design and risk management.
Shorter production cycles, less waste, and safer and higher quality products.
Advanced digital quality management software can even offer built-in artificial intelligence (AI) to analyze deep data and support predictive technology. This is used to expose supplier risks or predict training lapses, for example. Employees and decision-makers can both benefit from intelligent capabilities to help them make proactive decisions.
The Way: 3 Practical Paths to Pharma Quality Management Maturity
When a quality organization embraces the quality management maturity model and can prove it, it requires less oversight. However, it also assumes greater accountability. It's a big ask from the FDA, not to mention the consumers upset by disruptions. There are three practical ways to approach these demands.
Focusing on Process Over Product

Quality professionals can use various distributed quality methods that attempt to integrate quality throughout the product life cycle rather than control quality reactively at the end of the product life cycle when it's too late. Quality by Design (QbD) is one example that is growing in popularity. It requires upfront statistical analysis and empirical study to design efficient processes. Data that can be centralized, connected, and accessed from an enterprise QMS solution makes this possible.

Managing Risk With Data-Driven Quality Processes

Data-driven pharma risk management practices are key to avoid disruptions – or come through them intact. Data showing product availability, for example, or recurring lapses from an external partner is essential to decision-making. Erin Fox, senior pharmacy director for University of Utah Health, acknowledged that "quality and reliability will cost more," but that the cost of shortages has a broader impact.6 Integrated digital quality management software can offset costs with efficiencies, namely less waste, rework, and time. It can also give you crucial visibility into processes and partners.

Improving Performance Through Partnership

Many mature quality management practices will already be part of a purpose-built QMS. Once the QMS is operational, quality professionals can optimize their systems, deliver higher-quality products, and get them to market faster. This fosters a true culture of quality that simultaneously addresses compliance and competitive advantage.
Conclusion
For more information about QMM and other digital transformation in quality management trends, download the free trend brief, "2023 Pharma Quality Trends: 4 Ways Pharma Quality is Changing" from MasterControl.
---
References:
"Quality Management Maturity: Essential for Stable U.S. Supply Chains of Quality Pharmaceuticals," Whitepaper CDER, FDA, Current as of July 28, 2022.
Supra note 1.
Supra note 1.
"FDA Advances Quality Initiatives to Combat Drug Shortages," Jill Wechsler, Pharmtech.com, July 2, 2022.
"How Training Increases User Adoption of New Software," Infopro Learning, Aug 14, 2019.
Supra note 4.
---