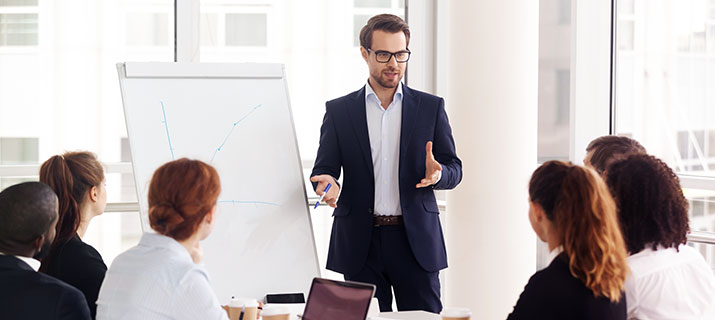 Editor's Note: This is part one of a two-part series about careers in quality management. The second installment can be found here.
If you ask children what they want to be when they grow up, they'll probably say a doctor, policeman, firefighter, astronaut, or some other seemingly exciting career. Ask those same children if they've ever considered careers in quality management and you'll get a blank stare in return. The quality management career path isn't as straightforward as getting a bachelor's in quality management, which can be problematic if you're considering a career in quality.
Quality professionals sometimes feel that their contributions are overlooked. But for those considering it, quality management careers can be incredibly rewarding. To help jumpstart your quality career, we sat down with MasterControl Quality Engineer Natalie Weber and asked her about her journey to quality.
Q: How did you get involved in quality?
I majored in microbiology and the summer before my senior year in college I did an internship with a lab. In school, they focused on research and how to get your Ph.D., or how to get into medical school or dental school. But during my internship, I realized there was this whole world I knew nothing about. That was the first time I was exposed to regulations, good documentation practices, and quality assurance. So, I started out in the lab and moved over into quality from there. And that's pretty common, to start with a background in biology and chemistry and then eventually make the move to quality. At least, that's what happened to a lot of people I knew.
Q: Is there any specific education or certification that you need for a quality management career?
Some universities have programs for quality assurance or regulatory affairs. A lot of those are at the master's level and some of them are industry specific. So, you might get an MS in medical product quality. If a university doesn't have those options, there are some where you can have a concentration, but again it'd be more specific. For example, an MS in clinical research management with a concentration in regulatory science. There are also university certificates that cover similar topics.
There are associations, like the American Society for Quality (ASQ), that offer certifications. They also have a lot of amazing resources you can tap into. They have webinars, trainings, courses you can take. If you can get an internship or entry-level job at a company, they might have a group membership or be willing to sponsor your membership. And that gets you access to a lot. The certification and work experience are really how you show prospective employers that you know what you're talking about. That's the best foundation for careers in quality management.
Q: What advice would you give to someone who's thinking about pursuing a career in quality?
The key to quality management is problem-solving and writing. You need to understand that if you make a specific small change, what are those ramifications going to be over time? And you have to learn that the ideal solution isn't always going to work out in reality. We'll have times where we want to do something from a quality perspective, but when we talk to people in other departments, we find out it's impossible or infeasible. You have to understand how to compromise based on risk. So, you have your ideal state and what you can manage right now.
Technical writing is very important too. You have to write in a clear and concise way. And sometimes you can't have any ambiguity and there can't be room for interpretation, but other times you want that flexibility. So, you have to know the difference and how to get that across in writing. For someone who's in school, I'd definitely focus on that and also on getting your foot in the door and finding a mentor. Like I said, if you can find a company that'll sponsor your membership to an association and help you get certifications, that's ideal.
Q: What does a day in the life of a quality professional look like for you?
Well, you start out with good intentions and then you can get one email that derails everything. Which is kind of expected, things happen, and you need to respond quickly. There's a lot of planning as well. You have a certain amount of time to respond to an audit finding or a complaint, and then you have to plan what needs to happen before that time. A lot of times you're reviewing data, what's due and when, what's coming off test, and reviewing results to see if something worked or not. There really is a lot of planning, knowing when a deadline is and working back from that. We often write things on behalf of the company, like how the company will respond to a finding in an audit. Then I have to work time into the schedule to run it by the stakeholders.
Conclusion
Becoming a quality professional is a rewarding, if not particularly high-profile, career. Quality management covers everything from audits, to complaints, to regulations, and more. Now that you have some idea of the prerequisites for working in quality, stay tuned for what a day in the life of a quality professional is like.
Continue to the second half of this Q&A.

---