Using Continuous Improvement to Simplify Complexity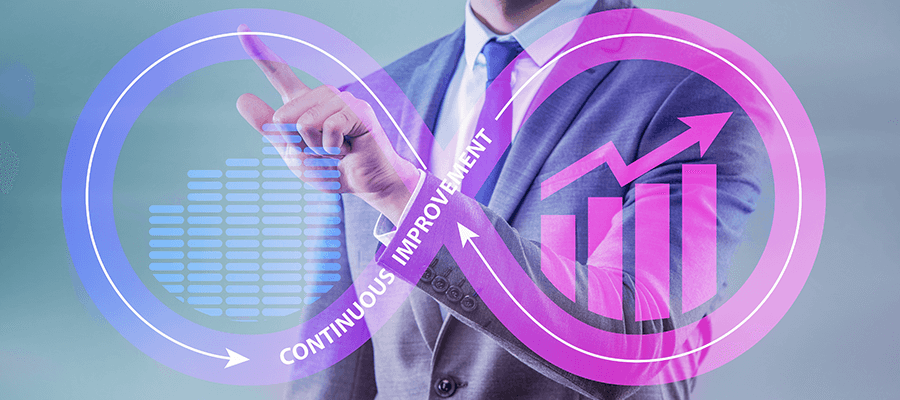 This blog is an introduction to an upcoming session that will be presented by the author at Masters Summit 2023. To get more of these insights firsthand from industry experts like John Chiechi, please register to join us at Masters Summit 2023, to be held October 16-20 in Salt Lake City.
When it comes to simplifying complexity, some great minds have opined on the subject:
"Everything should be as simple as possible, but not simpler." - Albert Einstein
But how can we take that idea of simplifying (and balancing) complexity and apply it to practically managing continuous improvement in manufacturing? For me, the answer lies in the continuous improvement process. You'll say, "Well, that's not new!" And I would agree, but I'd like to put the focus on why some still see the continuous improvement process as something that has the negative connotations of being too complicated or too slow.
Inevitable = Continuous, Change = Improvement
You may have heard this statement before: "You know what they say, 'Nobody likes change.'" But it really is that nobody likes negative change, as so perfectly sung by Frankie Beverly of the R&B group Maze, circa 1985 in the song "Back in Stride Again":
"Change is all the same; we like the joy, but we can't really stand the pain."
And I would also add that no one likes to be surprised by negative change.
So if we take the inevitability of change, and place our focus on the positive aspects of a change and managing the change, aka change management, we get
Inevitable Change = Continuous Improvement
Simplifying Complexity for Continuously Improving Manufacturing Processes
As you may already know, the Plan-Do-Check-Act (PDCA) cycle was pioneered by Dr. William Deming and popularized by the Lean Six Sigma methodology. I'd like to add a simplifying principle for organizations and their view of problems and changes:
Strategy

drives

Structure

drives

Behavior

drives

Results

.
Your company should be using its strategy to create a stable organizational structure, the "People" component of "People, Process, and Technology." That structure then drives the desired behaviors that are documented in "Process" procedures and other documents. Once those processes are stabilized, then and only then should we be looking toward digital manufacturing solutions to speed up processes. After results manifest and changes are required, the use of continuous quality improvement software (aka inevitable change software) allows you to run through the PDCA cycle to incorporate those stabilizing changes more efficiently and effectively.
Using this principle to navigate the PDCA cycle provides a fast, simple, and balance way to continuously improve manufacturing processes.
At Masters Summit 2023, I'll dive deeper into the systems thinking aspects of continuous improvement with some key takeaways being:
A go-to plan for continuous improvement that balances complexity.
How to avoid surprises in expectations
Process improvement ALWAYS leads to better outcomes.