December 13, 2022 By Jaime Velez, Co-Founder, Operations & Quality Systems Improvement Experts (OQSIE)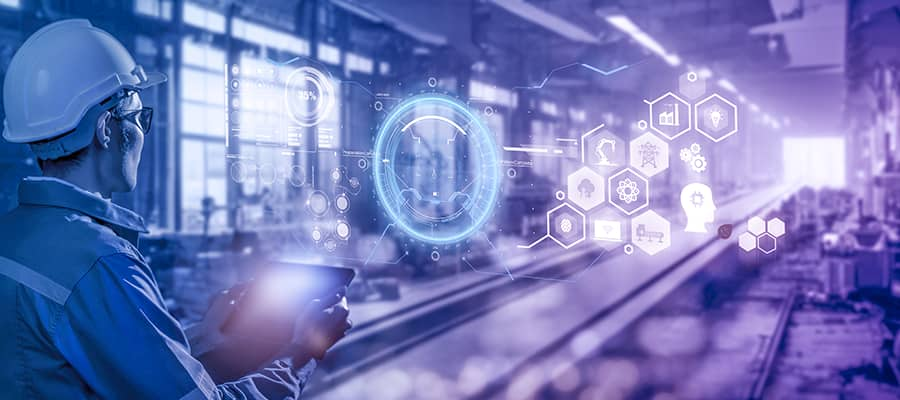 Quality 4.0 transformation has been gaining momentum over the last few years, and although some companies are seeing the results they've hoped for, most are not. According to LNS Research, "more than half of the deployed programs are underperforming on their targets."1
Why Are Quality 4.0 Programs Underperforming?
LNS Research points to several reasons why these digital transformation programs are running the risk of failure, including:
A heavy focus on technology.
Not enough focus on business outcomes.
Compliance mindsets.
Quality leaders not leading.
They've found that 80% of Quality 4.0 initiatives are not led by the quality leader in the organization. This is hindering many life sciences companies' ability to successfully transition to Quality 4.0, but it doesn't have to be this way.
Quality leaders are vital to the success of Quality 4.0 programs. There is an opportunity to change this ongoing pattern and make it easier for these leaders to play an important role in digital transformation and effectively implement initiatives to provide the results companies are hoping for.
How Can We Enable Quality Leaders To Play a Role in Quality 4.0?
The simplest way to gain momentum is to optimize current procedures that have an opportunity to make a significant difference in performance and operations without the massive costs and time commitments of typical digital transformation initiatives. One of the main barriers to transformation is unstructured data. If leaders can focus on optimizing current procedures to ensure their valuable data is being collected and is accessible, they could more easily implement and leverage the power of Industry 4.0 technology like artificial intelligence (AI), predictive analytics, automation, and more to quickly improve visibility, decision-making, and performance.
For example, quality leaders can effectively implement change and deliver value with Quality 4.0 programs by leveraging the work their teams are already performing on a day-to-day basis, starting with their document review process.
The Power of QMS Document Review Processes
One place quality leaders can start is by redesigning their quality management system (QMS) document review process to eliminate data silos. With a few simple adjustments, this procedure can lead to meaningful insights on the performance and health of their QMS in real time.
At many companies, document reviewers capture their findings on all sorts of document types (spreadsheets, paper, templates, checklists, etc.). In the rare case where reviewers do capture their findings on the same document type, there usually is no document review system or approach to store and manage all outcomes.
If quality leaders want to make this a reality, there are two steps they should focus on. The first is providing all reviewers with standard templates that are designed to produce actionable insights. The second is deploying a document review system where the outcomes from the standard templates can be kept and accessed for further analysis. You can learn more about these two steps in our last GxP Lifeline blog post, Turning Document Review Findings Into Actionable Insights.
By making these adjustments, leaders can standardize and capture routine work that can lead to massive performance improvements at little to no additional cost and deliver the value and impact of Quality 4.0 across the organization. With the help of advanced analytics, the outcomes of the document review process could provide quality teams with insights on:
True first-time-right (FTR).
Risk level (systemic versus other).
Training effectiveness.
Group and individual performance.
These are just a few of the many insights teams could have in real time. The information gathered in the document review process is extremely valuable and accessing it will not only increase visibility into operations, but it can completely change an organization's performance by avoiding quality failures, lowering operational costs, and bringing quality products to patients faster.
There is a valuable opportunity for quality leaders to lead a Quality 4.0 initiative that will make a difference at their company by standardizing the capture and associated data structure of the outcomes of document review processes.
---
References:
"Why Your Quality 4.0 Program Will Fail," James Wells, LNS Research blog, Aug. 22, 2022.
---