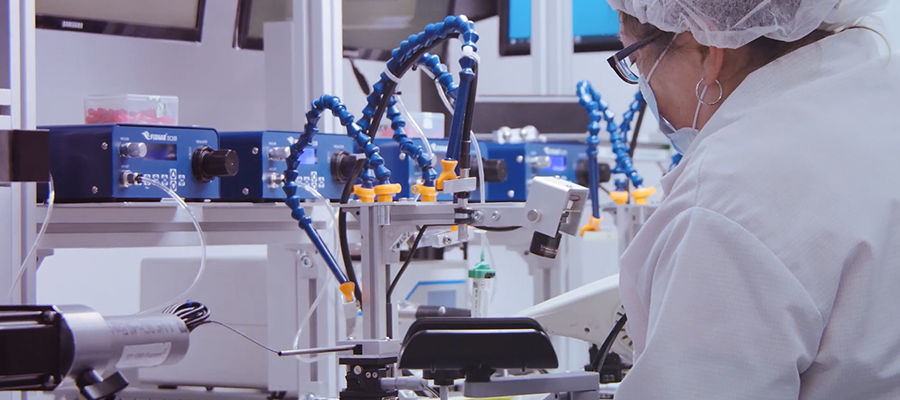 In a life sciences industry that is hyper-focused on saving money, companies that provide innovative ways to reuse or repurpose single-use medical devices (SUDs) enable providers to reinvest cost savings into delivering better health care. Yet, without the same established roadmap to compliance that many medical device companies enjoy, the regulatory path is uniquely difficult for trailblazing remanufacturers.
Despite the compliance challenges posed by the distinctiveness of remanufacturing processes and the complexity of the devices they repurpose, however, Northeast Scientific has staked its claim as the market leader in high-end peripheral vascular catheter remanufacturing. In 16 years of doing business, Northeast Scientific has reprocessed over 650,000 devices – but if its latest regulatory achievements are any indication of success, the reprocessing leader is just getting started.
In July, Northeast Scientific received 510(k) clearance from the U.S. Food and Drug Administration (FDA) for the first and only reprocessed laser atherectomy catheter in the history of reprocessing, the Philips Spectranetics 0.9mm OTW Turbo-Elite. Yet another FDA clearance is expected sometime in the third quarter of 2022, and the company has multiple other products in the pipeline for 2023.
"Considering the amount of documentation generated for each device, we couldn't have achieved these regulatory accomplishments without first having digitized and integrated our quality and manufacturing processes with MasterControl," said Northeast Scientific CEO and President Craig Allmendinger. "Before, we did one 510(k) a year. Right now, we're doing four of five 510(k)s simultaneously. Now we're competing at a level we should be."
Northeast Scientific initially implemented MasterControl Quality Excellence and Manufacturing Excellence solutions as part of a holistic effort to scale operations while maintaining the highest levels of product quality and compliance with evolving regulations for remanufactured products. The transition to a fully digitized system has resulted in dramatic boosts in overall efficiency, productivity, and speed to market. Since implementing MasterControl, Allmendinger says that standard operating procedures (SOPs), validation,, and training can now be completed in one-third of the time it used to take.
Making the Grade in FDA Inspections
In addition to the clearance for the first ever FDA-approved laser atherectomy catheter, a July multi-day onsite inspection resulted in another first for Northeast Scientific – no Form 483s were issued by the agency. The quality and regulatory teams at Northeast Scientific point to its unified MasterControl system as the primary reason the company is now able to optimize itself from scrutiny that such an onsite FDA inspection could bring.
"We've run into fewer issues now that the quality system is tied into manufacturing," said Director of Product Development, Quality, and Regulatory Matt Farley. "Before, someone could use a wrong piece of equipment because it wasn't calibrated. Or someone could do a procedure even though their training was out of date. Now that we have additional MasterControl forms that streamline the management of equipment calibration, complaints, NCR (nonconformance report), and CAPA (corrective action/preventive action) processes, we've literally eliminated previous issues we had when we were paper-based.
The FDA inspector who visited in July made it a point to note the Northeast Scientific team's ability to provide documentation quickly and efficiently.
"The inspector specifically called out our ability to provide documentation quickly and remarked that our quality management system was very well organized," Farley said. "Having been through countless audits during our paper days, you could feel the anxiety build in the room as a request for a document came from an inspector... .[We] would have two or three people scurry away to the Iron Mountain boxes to begin the digging process to find what was requested, sometimes taking 15 to 20 minutes to get the exact piece of paper we needed.
"Now with MasterControl, it's a matter of a few clicks and keystrokes, and we have everything on our computer screen in seconds," Farley continued.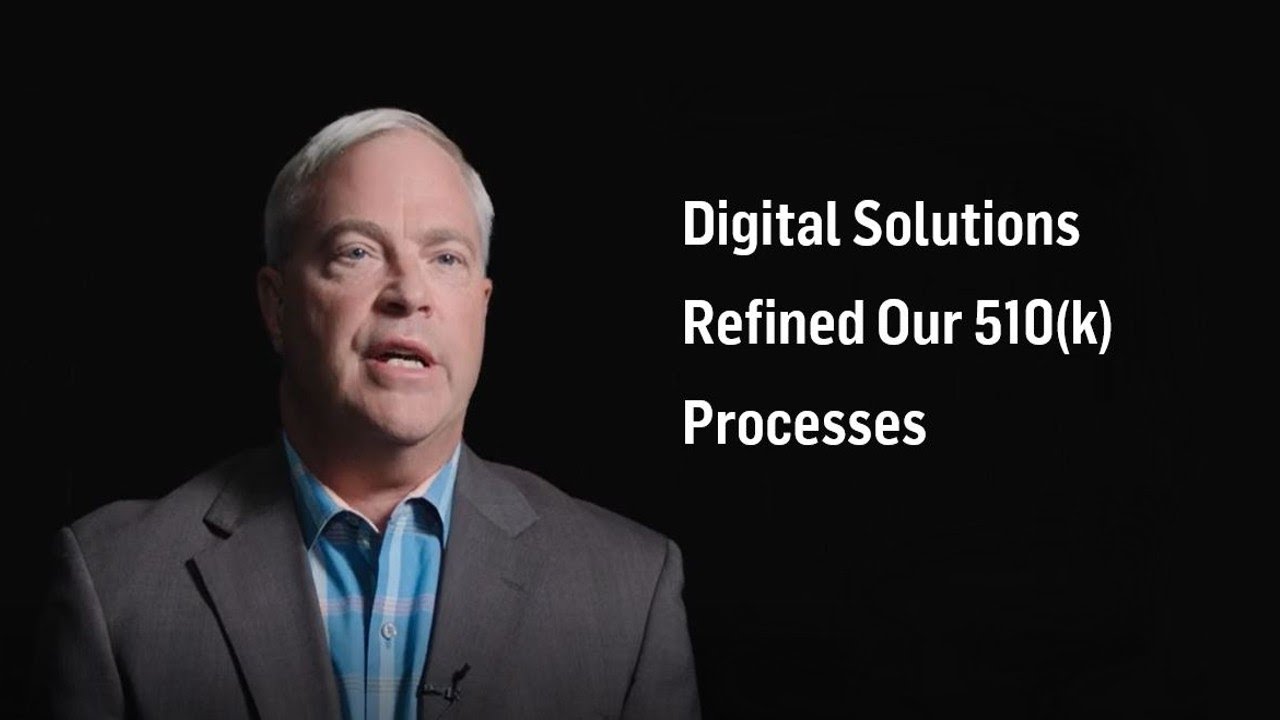 In addition to strengthening the links between quality and manufacturing processes, MasterControl also offers application programming interfaces (APIs) that help solidify connections with Northeast Scientific's other enterprise systems, like NetSuite. The APIs are paving the way for new cutting-edge sterilization equipment that will soon be coming online and be tied into the MasterControl environment.
"We're investing heavily in the capital infrastructure and capital equipment improvements to couple with our technology infrastructure and drive a new level of excellence at Northeast Scientific," said Director of Strategic Initiatives Joe Staub. "Our new 3M sterilizers and Zebra label printers will be network connected with APIs, and it's MasterControl that's enabling us to build that technology infrastructure backbone."
"What MasterControl is allowing us to do by combining that technology infrastructure backbone with integrated pieces is pretty impressive," Staub continued. "It will dramatically improve our production output while simplifying our production teams' work since everything will be connected digitally."
Integrating Training to Ensure Quality
As Northeast Scientific's business continues to flourish, new employees are being added to the team. Having MasterControl's integrated, user-friendly medical device training software makes it easier to scale up and onboard new employees, including two recent hires who have joined the quality department.
"Making them aware of how to do things is so much easier with MasterControl because of the digitization and the ready accessibility versus the old paper system where they'd have to go through books, journals, and Excel files," said Sharee Nicholls, a document and control specialist who also serves as Northeast Scientific's internal MasterControl sysadmin. "Now they have a one-stop shop for information in MasterControl."
MasterControl makes it easy for training administrators to assign roles and put training into buckets that clearly delineate the tasks employees must complete in order to fulfill their roles. It also informs users of tasks they're not allowed to perform if their training is incomplete.
"Now it's easier to manage the quality ecosystem because we just don't have the same problems we used to," Nicholls said. "Our administrators can stay on top of training cycles, our personnel can stay up to date with their training assignments, and we don't have the lag points we did when we used a paper system."
With MasterControl automatically tracking training and continually reminding users and administrators about training statuses, assignments don't fall through the cracks and create delays in production.
"The MasterControl system provides a full cycle of keeping track of who is trained, if they can perform certain tasks, and when they need to get trained again, said Project Coordinator Chris Rossi. "That's quite a bit of coordination that's being leveraged in a single tool."
Aiming for Additional Progress
Northeast Scientific's investment in process digitization has paid off with dramatically increased efficiency and quantifiable gains. And, since success breeds more success, they show no signs of slowing down on the road to further growth and improvement.
"We have other projects phasing in to build the rest of the MasterControl product suite into our current setup," Staub said. "Every quarter, we're taking another massive leap in leveraging MasterControl, NetSuite, and their connections to optimize the business."
To learn how to follow Northeast Scientific's lead in accelerating regulatory compliance and keeping FDA investigators happy, explore what the MasterControl Quality Excellence and MasterControl Manufacturing Excellence solutions can do for your organization.