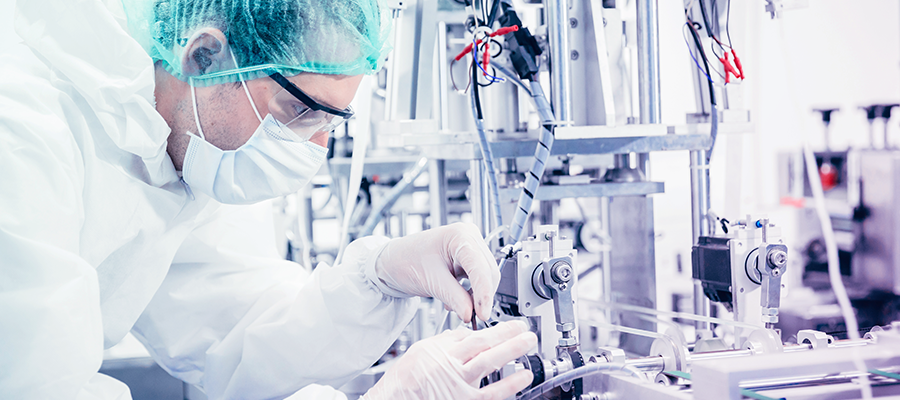 Medical device manufacturers are always under intense pressure to develop innovative, high-quality products faster and at the lowest possible cost. Staying competitive means medtech manufacturers must respond to customer demands quickly and adapt to change even faster.
Doing business in a regulated industry requires that device manufacturers not only contend with innovative competitors, but also strive to comply with stringent International Organization for Standardization (ISO) quality requirements and U.S. Food and Drug Administration (FDA) regulations. To meet applicable standards and regulations, medical device companies must control, manage, and document any changes to their processes. Failure to adequately manage change control in medical device production can negatively affect the safety and reliability of devices. It's not an exaggeration to say that poor change control can have a direct impact on the health and safety of the public.
Defining Change Control in Medical Device Settings
In medical device manufacturing environments, changes that regulators would notice include any modification in processes, design, equipment, facilities, manufacturing materials, labeling, packaging computer systems, and any related documentation like work instructions, logbooks, standard operating procedures (SOPs), and so forth.
Change control in medical device environments may involve updates made to a document, a simple adjustment triggered by a new customer specification, a part replacement, or other production circumstance. Changes can also occur due to a deviation from written procedures or an approved regulatory filing. A change may be temporary or permanent, routine or emergency, innocuous or serious enough to shut down production. Regardless of the severity of the change, bad things happen when they're not dealt with appropriately.
Take, for example, Merit Medial Systems' voluntary recall of some of its hemostasis valves earlier this year.1 A design change was made to improve the manufacturability of the valves, but after the change was implemented, a gap was created inside the finished devices where guidewires could get snagged internally. While no harm to patients was reported, the issue resulted in 17 customer complaints due to procedure delay issues. The FDA determined that component change control was to blame for the problem.2
These types of incidents prove why the concept of medical device change control is so strongly associated with FDA and ISO compliance. The goal of the organizations that regulate medical devices – whether they are tongue depressors or artificial hearts – is to protect public safety by ensuring the highest quality standards in the products that reach the market. All regulators of medtech products agree: any type of change can have serious repercussions, so thorough and proper handling of change control in medical device manufacturing is absolutely critical.
ISO and FDA Change Control Guidance
Manufacturers certified to the ISO 13485 and ISO 9000q standards are required to ensure that any changes affecting the quality management system (including product requirements, design, and development changes) are controlled.
The FDA's medical device change control requirements are outlined in 21 CFR Part 82, specifically:
820.30 provides requirements for design changes.
820.40 provides requirements for document changes.
820.70 provides requirements for production and process changes.
A common principle shared by both FDA regulations and ISO standards is that all changes should be made in accordance with approved and documented company policies and procedures. Medical device change control procedures must be written as a means of standardizing instructions and maintaining audit readiness. But written procedures aren't just superior to verbally transmitted information for audit and compliance purposes – they're also more reliable. If a modification is made without review and approval of the quality control function and any other departments affected by the change, it is uncontrolled. In highly regulated medical device manufacturing environments, strict adherence to written and approved procedures is the central mechanism for maintaining control over manufacturing operations.
Typically, an initiator or originator is the one who introduces a change. The initiator may or may not be responsible for implementing the change, depending on the company's internal practices or business requirements. Initiating a change usually involves completing a change request form, which then moves through a process or system of review and approval. Most medtech organizations have a change control group or committee, which may be a single entity for the entire company. In some instances, they may represent a particular manufacturing site. The committee often includes representatives from the various departments involved in production, such as quality, manufacturing, regulatory affairs, and engineering. Legal, sales, and marketing departments may also be involved in medical device change control decision-making, depending on the extent and/or impact of the change.
In the medical device industry, each modified device, accessory, labeling, packaging, and process must be thoroughly verified and/or validated by the appropriate department. The change control committee then reviews the test results and other pertinent information. The medical device change control records maintained by the committee typically document the identification of the item/entity being changed, a description of the change, identification of the affected documents, signatures of the approvers, the approval date, and the effective date.
Overcoming Medical Device Change Control Challenges
There are many factors that make medical device change control challenging, but the most common problems include slow turnaround times, poor communication, ineffective or missing documentation, and training not being integrated with the change. If a new step or deviation is not documented properly in the master production record and is taken through a change control process, it is likely to recur, which causes delays and could eventually lead to customer complaints or product recalls.
To prevent inappropriate modifications, medical device manufacturers need some type of formal change control system. Regardless of whether a medtech company's change control system is simple or complex, implementing an adequate system can be a challenge. At best, an inadequate system causes compliance complications or internal confusion and inefficiency. Worst case scenario, however, is a deficient medical device change control system that results in the manufacture of a defective product that needs to be recalled or is subject to a liability lawsuit.
The surest path to establishing a foundation for effective medical device change control is by implementing a proven quality management system (QMS) software solution that is designed to streamline change management and facilitate continuous improvement. With purpose-built continuous improvement software, you can automate the processes involved in documenting and tracking change control data. Continuous improvement software with built-in change control capabilities can empower medical device companies to:
Effectively connect all users, data, and processes involved in a change.
Automate the routing, notification, follow up, escalation, and approval of training tasks.
Dramatically improve efficiency and communication.
Accelerate turnaround time.
Visualize the status of all change-related tasks in real time.
Automatically trigger training tasks whenever a change is made to a document or process.
Conclusion
Product quality is becoming increasingly important to consumers - and there's no business sector where it is more important than in industries like medtech where it can have life or death ramifications. As a result, device manufacturers are modernizing their approach to quality and change management. Customer satisfaction and continuous improvement of product quality have become goals that manufacturers and regulators share.
Simply detecting problems that arise when changes aren't controlled isn't sufficient. Preventing change-related issues at an operational level has become a critical capability for medtech manufacturers.
Every medical device company must recognize that they — not FDA inspectors or ISO auditors - are ultimately responsible for determining if a proposed change could impact the effectiveness or safety of their products. Effective, unwavering, comprehensive medical device change control is integral to continuous quality improvement. A commitment to continuous quality improvement enables medical device company to consistently satisfy customers and prevent regulatory violations, product recalls, and liability lawsuits.
---
References:
"Merit Medical Systems recalls some Access hemostasis valves," Sean Whooley, MassDevice, March 22, 2022.
"Class 2 Device Recall Access9 Large Bore Hemostasis Valve," FDA Medical Devices Recalls Database, April 11, 2022.
---