6 Best Practices for Enterprise Quality Management Solutions Implementation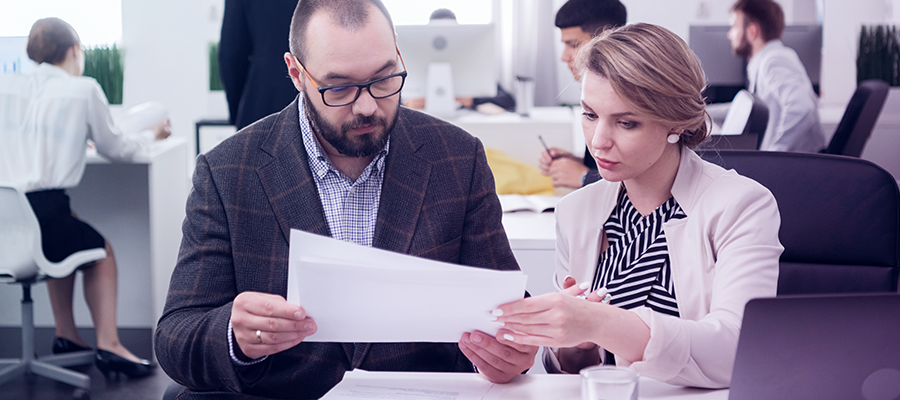 Here we are facing the undeniable research that any company hoping to keep pace with industry trends will have to go digital sooner rather than later.1 Was it Tolstoy who wrote, "All enterprise software implementations are unique"? I think he was actually talking about unhappy families, but never mind that. They are unique, however, there are six best practices that will improve the likelihood of any successful quality management software implementation project - something we can all be happier about.
An enterprise solution is one that is designed to integrate operations and personnel across an entire organization. Surveying all stakeholders can help you clarify what you are looking for in a quality management system (QMS) solution. Why are you looking, who will be using the new solution, and who will be responsible for ensuring that everything runs smoothly?
Investing in a powerful enterprise software solution can be extraordinarily valuable to your organization. It is important to make your case to decision-makers as well as end-users to get the necessary funding and resources for a successful software implementation. A recent Harvard Business Review study shows that 71% of business leaders rank collaboration as the most important characteristic of transformational culture.2
3. Assess Potential QMS Software Implementation Risks
As you are taking both technological and organizational complexity head-on with enterprise quality management software, you will need to evaluate potential risks. Examples include system integrations, lack of role clarity, gaps in workflows, implementation, and training delays, etc.
Many companies invest a lot of money into new software, only to fall short in allotting other resources. The solution provider should supply some key resources required for software implementation, but others must be provided internally. Remember, projects compete for resources.
5. Establish Realistic Expectations
When developing the project, establish a clear and shared understanding of attainable goals. Strike an honest balance between benefits and barriers. Outline the changes coming your way. Disclose how the enterprise software solution will impact your organization and when.
6. Monitor Enterprise QMS Implementation Progress and Communicate Continuously
The process of quality management software implementation is dynamic and occurs over time. It's important to monitor and communicate progress at all stages. Maintain good working relationships with the solution provider and your team to promptly address issues.
Your organization may experience setbacks and priorities may change. This doesn't have to derail your enterprise software implementation project. By returning to these proven practices, you'll get there, and it will all be worth it.
---
References:
"Rethinking Digital Transformation", Harvard Business Review, Mar. 31, 2020.
Supra note 1.
"5 Tips for Getting Executive Backing for a New or Expanded EQMS", MasterControl, 2019.
Supra note 1.
"Smart quality: Reimagining the way quality works", by Alvaro Carpintero, Tacy Foster, Evgeniya Makarova, and Vanya Telpis, McKinsey & Company Insights on Life Sciences, Jan. 25, 2021.
"Developing a Quality System on a Managed Budget", Keith Matthews, GxP Lifeline, Jul 11, 2017.
---