Why Paperless Manufacturing Is Critical to the Pharmaceutical Industry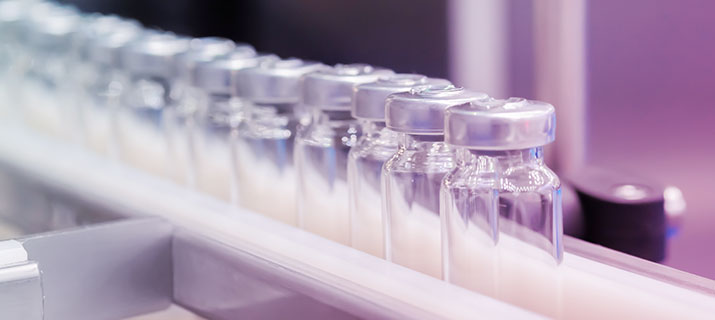 The pharma industry is focusing on establishing more resilient supply chains, which is critical, but it is equally important for pharmaceutical companies to prioritize reducing and eliminating human error in manufacturing.
Due to COVID-19, there was a rapid increase in demand for pharmaceuticals, and widespread shortages followed. As the industry looks for ways to ensure a similar problem doesn't occur in the future, the focus should be on how to fix supply chain issues and how to reduce human error in manufacturing.
The Consequences of Human Error in Pharma Manufacturing
In addition to the problems with obtaining raw materials from suppliers, the U.S. Food and Drug Administration (FDA) attributed the shortages to quality and manufacturing issues as well as production delays. (1) In more than one instance, the distribution of COVID-19 vaccines was delayed or prevented entirely because of human error:
At a Rovi manufacturing plant in Spain, human error led to the contamination of 1.6 million Moderna vaccines, which could not be distributed. (2)
At the Emergent BioSolutions manufacturing facility in Baltimore, Maryland, human error, including documentation issues, led to almost 15 million doses of the Johnson & Johnson (J&J) vaccine being deemed unusable. (3)
As a result of the human error at Emergent BioSolutions, 30 million doses of the J&J vaccine that a manufacturer in South Africa finished had to be destroyed. J&J issued a statement explaining this was necessary "due to the Good Manufacturing Practice risk of isolated material in the drug substance supplied" to South Africa by Emergent. (4)
Human errors are costly, and these mistakes are often preventable.
The Importance of Paperless Manufacturing
As pharma manufacturers look for ways to improve efficiency while delivering a safe, effective product to market, they should address the source of the problem: paper-based documents and reporting processes.
With paper on the shop floor, the odds of human error slowing down production increase while quality declines. Workers keeping paper documentation can make a slew of mistakes, including illegible entries, missing signatures, or loss of the entire record. The consequences can range from wasted inventory – such as much-needed vaccines never making it to market – to a variety of other production setbacks that cause significant delays.
Eliminating paper is key to reducing human error. By transitioning to a paperless manufacturing solution, manufacturers can reduce costs, improve efficiency, streamline compliance, and reduce or eliminate errors that cause delays. For example, with the use of electronic batch records (EBRs), much of the process is automated, and the potential for human error declines significantly. The problems that plague paper processes are nearly eliminated because the digital system rejects entries that fall outside of established data limits. This prevents out-of-date entries, and if any information is missing, the EBR cannot be submitted.
Conclusion
Dr. Ginette Collazo, CEO of Human Error Solutions, notes that 80% of process deviations in pharmaceutical "manufacturing environments can be attributed to human error." (5)
Human errors in manufacturing are often the result of using paper on the shop floor, which is a liability that can cause delays or even lead to mistakes that jeopardize consumer health. With a digital manufacturing solution, these problems are largely avoidable. When the risks of continuing to use paper are weighed against the benefits of digitization, any argument against paperless manufacturing doesn't stack up.
---
Sources:
---