November 11, 2021 By James Irons, Director of Strategic Development, and Samir Patel, Project Lead - Digital Systems, Sequence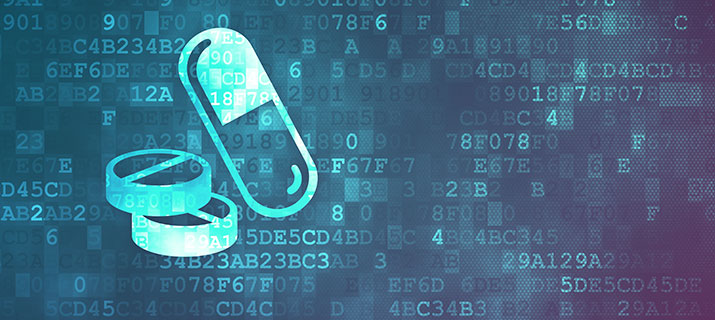 Friends who are not in the pharma industry always like to ask, "Why do drugs cost so much?" The answer to this issue can be long and complicated, but in some ways the root of the issue is clear. Inefficient processes and an inability to adapt/change to new technologies have long been a problem in the pharmaceutical industry.
A general resistance to digitization is one of the preeminent examples of the pharma industries' struggle to adapt and change with the times. Pharma loves to rely on paper as a single source of truth for record keeping. It's physical, you can touch it, and that physicality seemingly assures less risk when in fact, this reliance on paper is highly inefficient and can create more risk in the long run. In addition, the inability to properly assess risk can also lead to resistance of implementation of digital solutions across the entire manufacturing process.
Technology has improved by leaps and bounds over the past few years, especially in cloud architecture. Start-up manufacturers are now much less reliant on internal IT as more platforms are available to be deployed directly for use at their facilities via the cloud. While this ease of access to new technology is exciting to many, it can be intimidating as well, especially if you are the person approving a platform for use and you have limited understanding of the technology.
Why is it that we've grown accustomed to technological advances in our personal lives, but the pharmaceutical manufacturing industry continues to accept practices that haven't been improved upon in years? Digitizing what basically amounts to a ruled notebook into an electronic solution sounds like an easy win. It's when you start to dig deeper that this task can quickly become burdensome, especially when presenting the proposed process map and data workflow to a steering committee.
Depending on intended use, this process map may detail the complexities of IT infrastructure/security, hardware (tablets/laptops), managing hardware in clean spaces, electronic signatures, data management, batch process integration and reporting. When the process is fully mapped out with associated costs, the competitor that is the mighty duo of paper and pen may initially come off as the champion in the fight. This is especially true at sites that have been in operation for many years, but a paradigm shift must occur to help move toward adoption of Pharma 4.0.
What are the primary causes of resistance to digitization?
Lack of Understanding New Technologies
While this may sound cliché, it's as simple as it sounds. Quality Assurance teams typically are not staffed with technical resources. Even if the benefits are clear, a digital solution that is tough to understand that seems challenging to deploy may be a deal breaker to many in QA roles.
To break down this barrier, it's imperative that system architecture, software vendor quality management practices, and benefits of a solution are described to QA in a manner that is clear and concise. Accepting how a technology company maintains their software can drastically lessen the burden of compliance. Categorizing a new software platform's risk level should be performed side by side with site QA. Leverage this practice as a teaching moment to get all parties involved in adopting a new technology and on the same page. Working with vendors that have a fully compliant internal quality management system (QMS) who are adapting to newer approaches to compliance, such as Computer System Assurance (CSA), can go a long way in getting your company to adopt new technologies that can be leveraged for digitization of current processes.
Expenses and Time
In many cases, the price and burden of compliance has resulted in solutions not being adopted. It's important when suggesting the replacement of any paper-based system that ROI is presented clearly to all parties involved. While it may seem obvious that replacing a paper process with a digital solution should result in efficiency gains, many may not see it that way, especially for people that have been performing their job the same way for years. Technology must be presented with a roadmap that allows the entire organization to grasp the benefits that will continue to expand efficiencies and integrate previously disparate data and department processes. Up-front costs for compliance and time spent on system implementation must never drive a decision to move forward with a new solution. The long-term benefits to the business of adopting new technology must be the driving force behind adoption of new technologies.
Fear of Change
Many computerized systems, such as enterprise resource planning or distributed control systems can take years to implement for GxP use. The investment to get even a lab instrument and its associated software implemented can be daunting at some facilities. Memories of long (and costly!) implementation times can lead to fear of change of any type of system or process.
We commonly hear the phrase, "well that's the way things have always been done." Be the driver of how tasks will be accomplished in the future. The time, effort and costs associated with keeping a legacy system running is an investment into a depreciating asset versus an investment into a platform to help expand and simplify ensuring ROI. Change is a good thing when presented the right way. It's our job as stewards of the business to ensure that we make change a more comfortable and incremental process when it comes to adopting new technologies. Once we reduce the fear of change the ability to innovate and adopt will become the culture to ensure technological progress. For example, the immediate reward for adopting something as simple as an electronic logbook can be seen by reductions in overhead, gains in efficient quality reviews, and speeding up batch processing. Other advantages can multiply exponentially upon expansion.
---
Summary:
Change can create fear and there are many challenges to overcome. A leadership team must collaborate, be forward thinking, and be willing to take the challenge head-on for the betterment of the business and quality. Make sure your team can see the roadmap and clearly understand the benefits of digital adoption. The rewards of digitization can quickly be realized when selecting the right partner with the right digital solution that will not only provide the immediate win but can expand to digitize other related processes. The ultimate end goal will be a reduction in time spent and cost savings that can contribute to getting your product to market rapidly while ensuring product quality, patient safety, and data integrity.
---