August 22, 2019 By David Butcher, Staff Writer, MasterControl,Pete Raghubans, Quality Assurance Manager, EpiBone, and Julia Porrino, Quality Assurance Specialist, EpiBone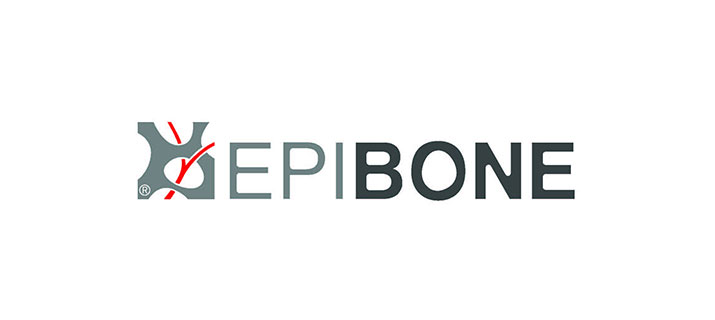 As big data, cloud computing and other technologies continue to evolve, many manufacturers in the medical device industry still struggle to understand how and where to apply medical device software and other digital technology to improve quality and operations. EpiBone, a Brooklyn-based regenerative medicine company, is showing how eliminating paper in its production record process is an ideal application of digital technology to help ensure data integrity, reduce errors and increase efficiency.
Regulated by the U.S. Food and Drug Administration (FDA) Center for Biologics Evaluation and Research (CBER), EpiBone is developing living grafts for skeletal reconstruction. The privately held company produces a combination product that is part medical device and part biologic, which must meet FDA 21 CFR 820 requirements. The company is about to go into a Phase 1/2 clinical trial for mandibular repair.
In this Q&A, Pete Raghubans, EpiBone's quality assurance manager, and Julia Porrino, the company's quality assurance specialist, explain how MasterControl's digital Manufacturing Excellence solution helps simplify, accelerate and control the company's production records.
Q: Prior to implementing a digital solution to manage production records, what was your procedure for managing production records?
Porrino: Previously, EpiBone had a completely paper-based system, which was inefficient and restrictive in what data types we could capture. Review times were long, often taking weeks to sign off on records. It could take a month or longer to make revisions.
Raghubans: To access production information, someone had to hunt down individual paper documents stored in a filing cabinet.
Q: What were the biggest challenges you were trying to resolve when deciding to invest in a digital system?
Porrino: Because our product is personalized medicine, we are often producing a unique product that is a batch of one. As a regenerative medicine company with a personalized approach, our production cycle is about five weeks, and we have 14 employees, meaning efficiency is critical. We have to review and release production records quickly, completely and transparently. It seemed that digital, automated efficiencies could have a big effect on the production of our clinical grade products, so we began qualifying solutions that would improve the way we create and manage production records.
Q:When considering software solutions, what functionality did EpiBone require of the digital, automated system?
Raghubans: We were looking for a cloud-based solution that was compliant, configurable and user-friendly. It had to be secure, but records had to be readily available for an auditor to look at rather than have to hunt down paper in some file. The digital system had to incorporate multiple users, workflows and 21 CFR Part 11-compliant e-signatures. When evaluating software, additional considerations included the availability of forms that follow industry-standard practices, ways to represent steps from initiation through review to conclusion, and the ability to seamlessly connect to documents and complete production records in a timely manner. Additional capabilities we sought were automated version change management and the ability to launch quality management forms as they happen within the production record.
Q: Validation is often cited by life sciences manufacturers among the top reasons for not moving to cloud-based software. What has been your experience validating the digital production record system?
Porrino: Because our team is just over a dozen users, we don't have a dedicated IT department, so always having a validated system helps us. Although the cloud-based digital solution we implemented came with some validation, fit for use at EpiBone also required internal validation. Taking a risk-based approach to validation, we accepted the vendor's full validation performed internally for the cloud release, and we conducted risk-based validation for our own configuration. For patches, upgrades and version changes, we can concentrate on critical business processes each time the cloud-based system is updated, which is about every quarter.
Q: What have been the top benefits of digitizing your production record process?
Raghubans: It's definitely more compliant, in that the digital master record templates virtually mimic what we would have on paper. The digital output is immediately visible with the familiar look of paper records, and templates and global elements now automate change management. It's more secure and readily available for an auditor to review – information is now easily accessible to those authorized, so there is no more searching page by page.
Porrino: We can capture many different data types, perform calculations and time capture, and easily attach visuals to show what it looked like when a particular step was done. Where the digital solution has helped most is the quality review process. The paperless solution corrects data-entry errors in real-time during production, capturing e-signatures every time with correct dates and times. We now have concurrent review and production, plus the ability to review and release remotely, while eliminating interdepartmental review meetings. The digital production record's review-by-exception functionality lets us close out a production record in half an hour, compared with the two weeks it took to manually sign off on records previously. A major benefit is the time it takes for revisions. When we were making revisions manually on a paper-based system, it could take a month or longer. Now it takes about a week.
Raghubans: By improving the efficiency of master record revisions, we have produced cost savings equivalent to cutting man-hours from one month down to one week.
---