Pursuing a Career in Quality Q&A — Part 2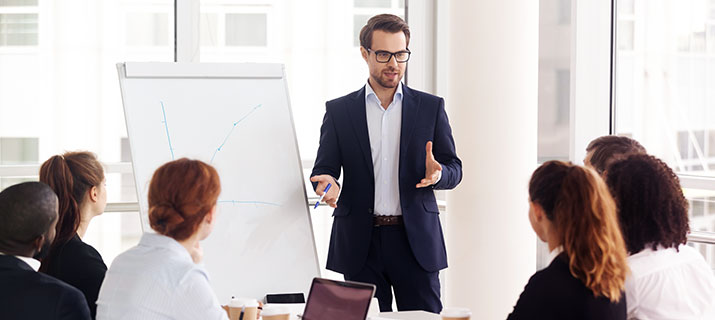 Editor's Note: This is part two of a two-part series about careers in quality management. Part one is available here.
The quality management career path is a little bumpy, has lots of detours, and can be unexpected. Quality professionals have a variety of different backgrounds in terms of education and experience. In Part 1, we asked MasterControl Quality Engineer Natalie Weber to explain how she started her career in quality. She also gave some advice for those preparing to pursue a career in quality.
In Part 2, we're looking at the best and worst of quality management and how to keep going when things get challenging.
Q: Nothing goes as planned all the time. Can you share some of the most chaotic things you've seen happen in quality?
Well, when I worked in the lab, we did a lot of cleaning validations and we worked with these huge, industrial-sized washers. People flooded the floor a couple of times. To change the detergent out, you'd have to purge the lines. So, if someone was new and didn't understand which hose was purging, there would be times where there'd be water coming out the hallway. And someone would come knocking at the office door to tell us, "Hey, you've got a flood out here!"
In microbiology there's always interesting smells with organisms. So, there was one organism, it was an anaerobe, and it was grown in a specific box to limit the oxygen so it would grow really well. As soon as you cracked open that lid after two days of incubation, the smell just permeated everything in the room. And since you can't open windows in labs you just had to wait for it to fade.
There was another time in college we were doing a research project and I had 64 test tubes in a rack. Each one was labelled on the outside with a sharpie, which is normal. But I didn't have the forethought to realize that as soon as I put this in the autoclave, all the writing would fade off. Which is exactly what happened, and we hadn't made a key. The second I pulled that out, my heart just dropped cause it was six hours just down the drain.
Q: On the flip side of that, can you share what some of the most rewarding parts of your job are?
Helping people. A lot of times in quality you're dealing with something that has gone wrong and how to fix it going forward. So, when you can listen to people and help solve their problems and things improve, that's huge. You also get to reassure people that whatever happened isn't the end of the world and that you're going to figure out a plan and deal with it. People don't usually make mistakes, it's processes that fail. So, it's more about improving the process than disciplining someone. I've also been really luck in my career; the people I've worked with have been amazing. They've been great at their jobs, but also find a way to make things fun.
Q: What would you say to a quality professional who's having a hard time or feeling discouraged?
I'd say, celebrate the little wins — getting a complaint handled ahead of schedule, successfully completing a certain number of audits during the week, or fixing a problem that was causing the quality trend to go outside of the limit. Those don't merit a companywide email, but you can still celebrate them. Share those successes with your team or anyone you feel safe with. People don't like to toot their own horn, but it's important to recognize how you contribute every day. In our weekly team meetings, we try to remember to share what made us feel successful that week. And that's made a difference.
Conclusion
Quality management is the largely unrecognized hero of every product you use every day. Even with the rough patches, careers in quality management are incredibly important. Your ability to solve problems and plan will help you in this career, and you exercise these skills right away because there is more than one path to getting started in the field. After getting a foot in the door, you can play to your strengths and pick a direction in quality management that is personally rewarding.
---