The Supplier Audit Learning Curve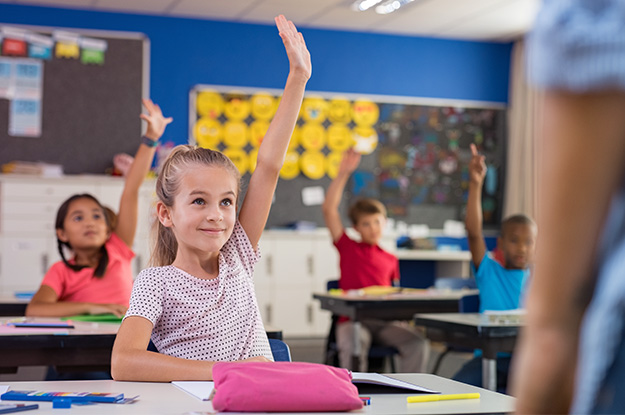 This time of the year, parents collectively breathe a sigh of relief as their children head back to school. The frantic rush to gather up school supplies is well worth the thought that soon the kids will be someone else's responsibility for the majority of the day. At least, that's how things went before COVID-19. School looks very different now, but some things remain the same. Kids will still be expected to learn, complete assignments and get good grades. For children aspiring to careers in quality, grades are a good preparation for audits.
Supplier audits are the standardized testing of the manufacturing world. Suppliers and manufacturers are held to high quality standards and both must adhere to them to ensure final products are safe and effective. The key to this is a thorough supplier audit in which the supplier and manufacturer work together to improve quality throughout the supply chain.
Elements of Auditing
At the beginning of the semester, students are given a rubric so they know how they will be graded during the class. If they meet the requirements of the rubric, they should get an A in the class. If not, their grades will suffer. Similarly, auditors need to let suppliers know what they expect from them. One expert identified 19 elements that auditors need to consider. All of these fall into at least one of the following categories:
Quality processes.
Business capabilities.
Compliance with current good manufacturing practices (CGMPs).
A supplier can be given a grade in each of these elements to help the manufacturer determine where improvement is needed and if the two business can continue to work together. Of course, these grades are just components of a supplier's GPA. The manufacturer might choose to keep working with a supplier if they make continuous improvement plans.
Importance of Supplier Quality Assurance
A key part of the supplier audit is ensuring proper quality assurance, not to be confused with quality control which is quite different. Quality assurance consists of proactive measures that take place beforehand to ensure quality. This is the scholastic equivalent of forming good study habits. If you study, you do well on a test. If you have effective quality assurance, you have fewer quality events.
During a supplier audit, manufacturers should look for a robust quality assurance program and evidence that it is followed. It's quite simple to write a standard operating procedure (SOP) indicating a process is done correctly. However, unless that SOP is followed it does nothing. A good quality assurance program gives manufacturers the reassurance that the supplier's behavior during an audit is not just for the sake of the audit, but the standard for the organization.
Importance of Quality Management
While an audit may be similar to taking a test and being graded, the relationship between a supplier and manufacturer isn't that of a student and teacher. The manufacturer isn't there to dictate and the supplier doesn't have to submit to every request of the manufacturer. Their relationship is more similar to that of the school administration and the PTO. Both businesses work together in a mutually beneficial partnership. The end result is beneficial to both and improves quality and safety overall. This is where quality management comes in.
Not to sound like a class clown, but the key to quality management is, well, managing. And a process can't be managed if an organization is only focused on part of it. That's one of the reasons that quality needs to extend across the product life cycle and throughout the supply chain. During a supplier audit, this idea needs to be front and center for both companies. If the auditor gives the supplier a failing grade in something, they need to talk about it. Audits should be continual improvement activities — not adversarial confrontations. Quality management processes and any associated software systems should be used in both organizations to ensure quality.
Conclusion
While manufacturers should have strict requirements for their suppliers, more important is the attitude that both companies are on the same side. The auditor needs to take a thorough look at the supplier's quality processes, how they run the business and if they're CGMP compliant. Quality processes in particular are important for regulated companies and a passing grade in those areas is essential. As the manufacturer and supplier work together they can improve quality management in both organizations.
---