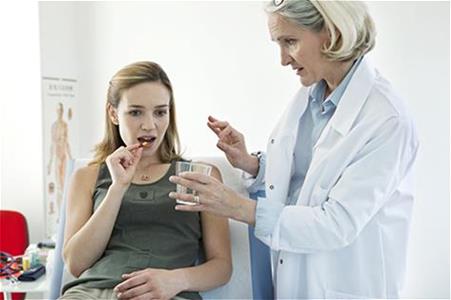 EDITOR'S NOTE: This article is an update of a highly popular blog post by Brandy Chittester that was orginially published on February 18, 2014, in GxP Lifeline.
In a scientific experiment, the tighter the controls on the experiment's variables are, the more accurate and insightful the research's findings will be. It's the same case for clinical trials in the life sciences industry. A well-controlled clinical trial that's rooted in the foundation of the scientific method will produce more reliable data and conclusions.
But how do you define a "well-controlled" clinical trial? Much to the relief of the life sciences manufacturers and their research teams, the U.S. Food and Drug Administration (FDA) provides explicit guidance on what it means to conduct an adequate and well-controlled clinical trial in 21 CFR 314.126.
Let's take a closer look.
What Is a Clinical Trial?
What exactly is a clinical trial? According to clinicaltrials.gov, in a clinical trial (also called an interventional study), participants receive specific interventions according to the research plan or protocol created by the investigators. These interventions may be medical products, such as drugs or medical devices, procedures or changes to participants' behavior— for example, diet.
What's the Difference Between Medical Device Clinical Trials and Drug Trials?
Many of the same factors that make a well-controlled clinical trial for medical devices are similar to what makes a well-controlled drug trial, but there are some fundamental differences researchers need to know.
Key differences between medical device trials versus drug trials include:
Differences in the subjects who participate. In most drug trials, the drug is tested on a small group of healthy individuals first, then administered to incrementally larger populations. Medical device trials typically only involve subjects with the condition for which the trial is designed.
Differences in who administers drugs versus devices. In a drug trial, the patient or patient's caregiver is typically the person who administers the drug. In a medical device trial, the person administering the device is typically the principal investigator.
Differences in who has greater responsibility. In a drug trial, the patient typically has a higher responsibility for taking the drug as required. In a device trial, the physician shares a greater part of the responsibility when it comes to ensuring the device is operated correctly.
Differences in training requirements. Because the physician has a greater responsibility to correctly administer medical devices, a medical device trial typically requires more practical experience — such as training in cadaver labs or proctoring during live cases.
Differences in the FDA approval process. The approval process for new drugs is typically longer than the approval process for medical devices. While it takes 12 years on average to bring a new drug to market, the average length of time it takes to bring a medical device to market is three to seven years. However, this does not always mean it's easier to obtain approval for a new medical device. The extent of the approval process and whether a medical device requires premarket approval depends on its classification. Medical devices determined to carry significant risks to human subjects generally require premarket approval.
Which FDA Regulations Are Required in a Clinical Trial?
Both drug and device trials follow the same requirements when it comes to protecting human subjects, maintaining records and disclosing financial relationships. Those requirements include:
21 CFR 11 - Electronic medical records.
21 CFR 50 - Human subject protection.
21 CFR 54 - Financial disclosure.
21 CFR 56 - Institutional Review Board (IRB) requirements.
While drug trials are required to follow 21 CFR 312, medical device trials are governed by 21 CFR 812.
So, What Makes A Well-Controlled Clinical Trial?
Whether it's a drug trial or a medical device trial, the FDA makes it clear that all trials should have the following:
A clear statement of the objectives of the investigation and a summary of the proposed methods of analysis in the protocol.
A design that permits a valid comparison with a control to provide a quantitative assessment of the effect.
Subject selection that provides adequate assurance that the subject has the disease or condition that the treatment is directed at.
A method of assigning patients to treatment and control groups that minimizes bias and assures comparability of the groups.
Adequate measures to minimize bias by the subjects, observers and the data analysts.
Well-defined and reliable assessment of subjects' responses.
Analysis of the results that is adequate to assess the effect of the drug or device.
A well-controlled experiment asks a question or a hypothesis. This hypothesis is then tested by the experiment. What characterizes a well-controlled experiment? A well-designed experiment is simple and easily replicated. It maintains strict control on all variables.
The variables in the experiment are designed to prove or disprove a causal relationship between the independent variable and the dependent variable. This would be the drug or device versus the condition of the patient.
Control is a vital element of a well-designed experiment of the main variables. There needs to be a way to rule out the effects of extraneous variables other than the dependent and independent ones.
A good experiment, like a good clinical trial, often has blind controls or double-blind randomization to compare the end results. The goal for a well-controlled experiment is for it to be repeated many times with the same or statistically similar results. Clinical trials are typically not repeated as much as they are designed with large numbers of subjects to remove the bias that could occur on a study with small subject sampling. This helps to rule out random samples or outliers in the "experiment."
Many would argue there are other things that go into the makeup of a well-controlled clinical trial, especially once sites and patients get involved. Having a research team with adequate facilities, knowledge of the federal regulations, and the time and staff to work on the project are also imperative. Additionally, having timely, well-documented data is vital to the trial's continued success, which helps ensure the trial is being conducted in a way that will produce relevant results.
What Can We Do To Conduct Well-Controlled Clinical Trials?
A well-controlled clinical trial starts with a strong understanding of the risks involved and proper planning to mitigate those risks. Today, it increasingly requires deep knowledge of FDA regulations as well as global requirements like the European Union's Medical Device Regulation (MDR) and In Vitro Device Regulation (IVDR) requirements.
Managing the many risks of any trial and keeping it moving forward requires diligent monitoring, record-keeping and seamless coordination between all parties involved.
Finally, as clinical trials wind down, researchers need to ensure they have all the correct documentation in order in their trial master file.
A full-service contract research organization (CRO) with expertise in conducting global clinical trials is an invaluable asset when conducting a well-controlled clinical trial. They can assist with clinical planning and consulting before a trial begins. They can help with monitoring, auditing, project management and safety management during the trial. And they can ensure all your documents are in order as you wrap up a trial so you can obtain approval.
---