5 Frequent GMP Audit Findings and How To Avoid Them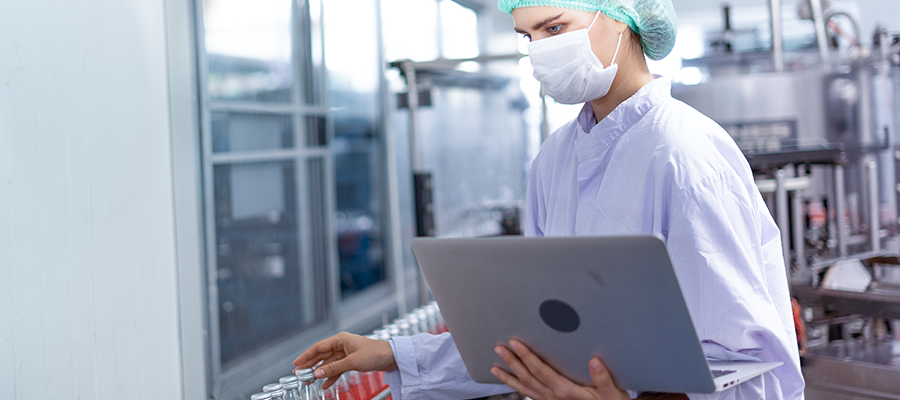 Current good manufacturing practices (CGMPs) outlined in federal code form the basis of U.S. Food and Drug Association's (FDA) regulations. They also serve as a framework for international standards such as ISO 9000 and the International Council for Harmonization (ICH) Q9 guidelines. The intent of these regulations and guidelines is to protect consumers and to help quality organizations function in optimal ways. Despite best intentions, many organizations continue to fail to meet these standards or follow these guidelines.
Some of the most common GMP audit findings that appear on FDA citation lists year after year relate to:
Document Management: Lack of or inadequate procedures, lack of procedures being followed, and/or lack of adequate documentation.
Training Management: Inadequate and out-of-date training. Difficulty proactively tracking and ensuring training requirements are met.
Validation Requirements: Unvalidated computer systems and difficulty understanding and fulfilling validation requirements.
CAPA Overwhelm and Failure: Corrective actions/preventive actions are not carried out or too many events are referred to CAPA. Quality events are not handled efficiently to avoid this.
Audit Management: Failure to complete internal audits and comply with GMP audit findings. Workflows are not flexible or collaborative enough to respond to findings and ensure proper reviews and approvals are completed on time.
These findings suggest real life challenges that quality organizations are struggling to meet. Unfortunately, they also bring real consequences, such as a warning letter, a Form 483, suspended production, and delayed release dates. These all add up to increasing costs and potential failure.
One recent FDA warning letter to a pharmaceutical manufacturer summarizes significant violations of CGMP for finished pharmaceuticals and points to the vulnerabilities of a poor or simply outdated quality management system:
You failed to adequately identify the root cause or scope of potentially impacted lots in a timely manner…
Only after FDA's inspection did you perform additional investigation and CAPA.
Your lack of a timely and comprehensive investigation failed to identify the extent of the cross-contamination hazard to marketed drug products…
…your CAPA was limited to retraining.
…you failed to follow your SOP, determine why the step was not documented and caught in time, and explain how you will be improving your laboratory system to prevent similar future errors.1
Today's Quality System Inspection Technique (QSIT)2 outlined by the FDA provides a predictable approach for any external FDA audits you are expecting. It also serves as a framework for any internal GMP audits you complete. It takes into consideration the six systems that make up a quality program. The six systems include:
Quality.
Facilities and equipment.
Production.
Materials.
Laboratory controls.
Packaging and labeling.
The importance of repeatedly examining your quality system cannot be overemphasized; and the value of compliance audit software cannot be overstated. The benefits of being able to perform and effectively respond to regular audits include:
Regulatory compliance.
Continuous improvement.
Getting your product to market faster.
More success in the marketplace with safer and higher quality products.
How Prepared is Your QMS for FDA Audit Success?
Last year nearly 800 drug products were recalled because many facilities struggle with CGMP issues.3 A robust QMS lies at the heart of adhering to CGMPs. A company's processes and products can only be as good as the QMS used to manage and produce them. Many of the common findings point to written procedures as the basis for process and quality controls. Inadequate, incomplete, or missing documents reveal a system that is out of control.
Digital Solutions for Pharmaceutical Quality Management
Unfortunately, despite best intentions, it is not always easy to remedy GMP audit findings when you are relying on outdated practices, including manual and paper-based systems that are error-prone. Because these systems remain unconnected, quality data is inaccessible and siloed. This makes it difficult to execute informed and timely decisions, address quality events, and remain compliant.
Advanced and intelligent quality systems consistently yield safer and higher quality products (the objective of following CGMPs) because they allow quality professionals to manage quality data and processes with greater ease.4
The benefits of using an advanced digital solution include:
Electronic data that is recorded, reviewable, actionable.
Automated workflows and training schedules.
GMP audit trails with compliant e-signatures.
Validation tools and support.
Conclusion: Beyond GMP Audits
A compliant system facilitates adherence to CGMPs. However, regulators are beginning to look beyond GMP audit findings and encouraging quality organizations to embrace mature quality practices that can prevent the disruptions that have impacted the pharmaceutical industry dramatically over the past several years.5 Embracing an ongoing culture of quality is becoming imperative as regulators and consumers alike continue to rely on pharmaceutical companies to self-regulate and fulfill a vital role in the health care ecosystem.
The crowning benefits of adopting digital solutions exceed compliance. Pharma Manufacturing reports that, "One thing is almost certain: Regulators or industry will not be able to solve these problems by working separately. The global dimensions of pharmaceutical manufacturing and scientific innovation dictate a highly collaborative, data-driven and science-based path forward."6 It is becoming increasingly evident that improved efficiency can only be unlocked using enterprise quality system software.
---
References:
Warning letters published by the FDA, accessed November 16, 2022.
"Guide to Inspections of Quality Systems," FDA, accessed November 16, 2022.
"Beyond 'Good' Practices," Michael Kopcha, October 20 2022, Pharma Manufacturing
"Digitization, automation, and online testing: Embracing smart quality control," April 14, 2021, McKinsey.
"Quality Management Maturity: Essential for Stable U.S. Supply Chains of Quality Pharmaceuticals," Whitepaper CDER, FDA, Current as of July 28, 2022.
Supra note 3.
---