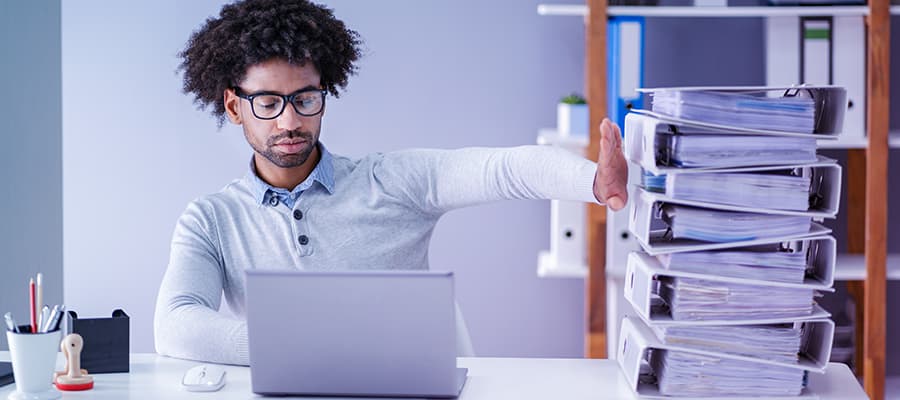 All developers of regulated products know that every aspect of product development and manufacturing, from scrawling designs on a napkin to postmarket surveillance, must be documented. You have likely heard that oft recited phrase "if it isn't documented, it didn't happen." Documents and records are evidence that your company follows the good manufacturing and document management practices required for compliance. However, what if it is documented but you can't find the documents? From a regulatory inspector's point of view, it didn't happen.
U.S. Food and Drug Administration (FDA) regulations and other globally recognized standards for current good manufacturing practices (CGMP) mandate that all companies manufacturing regulated products have some type of a document control system. In brief, there are requirements for:
Creating, approving, and distributing documents.
Reviewing, approving, and distributing document updates.
Communicating document changes to staff.
Making documents available upon request during inspections.
Storing documents in a way that prevents (or at least minimizes) deterioration.1
The list goes on, but the gist of document control is that it requires close attention to detail. In the ever-expanding web of documentation oversight when all documents are on paper there's a high likelihood that some will get misplaced or rendered unusable, which tends to draw the attention of regulatory inspectors. It's important to note that regarding documentation requirements, regulators are expecting more. They have more advanced measures and technologies for their regulatory practices, so companies should follow suit.
In its simplest form, document control refers to procedures for collaboration, distribution, approval, and change of all documentation associated with regulated products throughout their life cycle. Companies need to have processes in place for:
Updating documents such as instructional materials.
Archiving documents and completed records to provide historical evidence of compliance.
Ensuring that all documentation includes adequate identifying information that facilitates easy search and retrieval.
Ensuring that subject matter experts regularly review and approve documents.
Governing control, maintenance, distribution, storage, retention, security, and disposition of all documents.
Because documentation is a significant part of developing regulated products, modernized document control processes, such as electronic document control, are no longer optional.
A document control software solution automates this critical aspect of your product development and quality management. Electronic document control is more efficient and helps ensure compliance to documentation-related regulations and standards. An effective document control software solution should have the following capabilities:
Collaborative workspace.
Efficient, automated document management.
Revision control.
Secure architecture.
Part of an integrated platform.
Documentation is a key element of regulated product development. Nearly every organizational business unit has some involvement with the documentation, so it's important to optimize all document control tasks. However, beyond documents, every other aspect of product development (i.e., testing, manufacturing, packaging, marketing, storage, distribution, and use) is subject to a high level of regulatory scrutiny, and regulatory agencies continue to advance the technologies they use for oversight.
Multi-industry consulting firm Deloitte published a report predicting how technology will impact the life sciences industry by 2025. "Regulators and industry have both adopted next-generation (4th industrial revolution) technologies to automate processes and help improve the speed and quality of regulatory oversight. Technology is enabling regulators to process the large amounts of data available to them to make faster, better decisions and take regulatory action where there is a perceived issue with product safety or efficacy."2
That said, implementing document control software is a good place to begin your digital journey, and also a good segue for a full digital transformation in quality management. With electronic document control functionality, you can create productive connections between enterprise systems, data sources, processes, and people throughout your entire organization. Integrating your enterprise resource management (ERP), manufacturing execution system (MES), laboratory information management system (LIMS), and electronic quality management system (eQMS) etc., streamlines production by automating the information exchange between systems, processes, and people.
Digitization is how you consistently achieve complete, error-free documentation and right-first-time production. Full digitization in production and quality management enables organizational connectivity, while reducing data errors, streamlining product reviews and releases, and helping to ensure compliance with document control regulations.
---
References:
"Documents, Change Control and Records," Joseph Tartal, U.S. Food and Drug Administration (FDA).
"A Bold Future for Life Sciences Regulation Predictions 2025," Deloitte Centre for Health Solutions, Nov. 2018.
---