Finding the Best Digital Solutions for Cell and Gene Therapy Manufacturing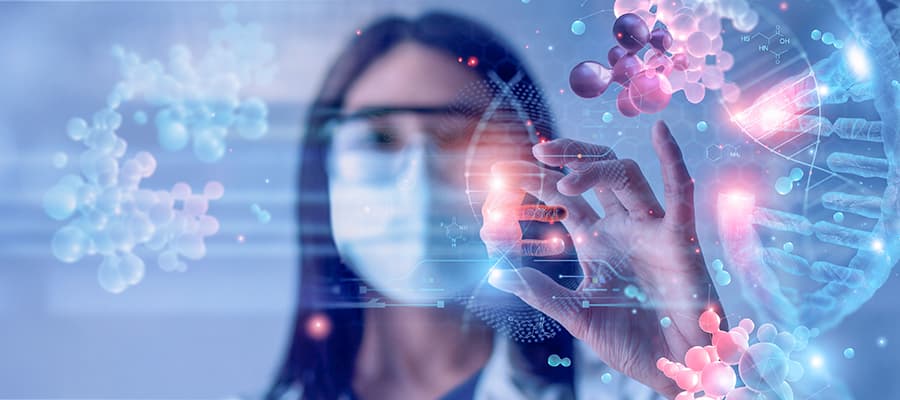 The production of cutting-edge medicine, like cell and gene therapies (CGT), requires a modern approach to manufacturing execution. Though it's still possible to function and remain compliant with paper batch records, modern manufacturing execution systems with electronic batch records (EBR) are furthering efficiency, while helping to connect teams and systems for many companies producing groundbreaking treatments and developing potential cures to some of the world's worst diseases.
One of the biggest hurdles to production for CGT manufacturers is paper. Keeping paper batch records in a cleanroom is expensive and contamination- and error-prone, not to mention time consuming. It requires a copious amount of expensive specialized paper materials designed to be sterilized and brought into a cleanroom. As with other paper-based systems, handwritten value entries in a cleanroom are just as prone to mismarks and legibility issues. Because paper batch records can't connect directly to other systems and workflows, communication between production and quality teams is often delayed. If that weren't enough, after completion paper production record preservation requires the utilization of expensive onsite storage. So, what digital manufacturing solutions might solve these issues for CGT manufacturers?
Though digital solutions in life sciences manufacturing aren't new, bulkier legacy manufacturing execution system (MES) solutions were designed for automated low-mix, high-volume production and aren't flexible enough and don't meet the more tailored needs of CGT manufacturers.
To learn more about the future of digitization in cell and gene therapy manufacturing check out this ultimate guide.
Changing to a modern digital manufacturing solution has enabled CGT companies, like immunotherapy pioneer Dendreon, to resolve compliance management and batch record inefficiencies while maintaining their more manual and personalized production processes.
Before implementing the modern electronic batch record-enabled MasterControl Manufacturing Excellence (Mx) MES, Dendreon used a paper-based batch record system in its manufacturing facilities. Though the company had been very successful using a paper-based manufacturing system, taking batch record digital was the logical next step to increasing efficiency, maintaining flexibility, and staying at the forefront of cellular therapeutics. And, like many companies in the CGT space, Dendreon's manufacturing processes didn't align with legacy manufacturing execution system solutions. Dendreon required something different – a solution they could tailor to their needs and would support their product development. Director of Manufacturing Kyle Jackson said Dendreon wasn't looking for an MES in the traditional sense.
"Our product is very manual, so we weren't looking for a software that can control machinery, pumps, [and] so forth," Jackson said. "We were really looking for a paper documentation system in an electronic format."
Jackson also noted that Dendreon was looking to remove paper from its cleanrooms to further ensure product safety.
Learn more about Dendreon and how the CGT pioneer has furthered success with a modern manufacturing execution system in this case study.
Making the Case for Modern Digital Solutions
MasterControl Manufacturing Excellence takes away the burden of paper from Dendreon by providing electronic batch record documentation while giving both their manufacturing and quality teams access to in-process batch records, from start to finish, from any of Dendreon's locations.
To learn more about Dendreon's digital transformation with Manufacturing Excellence, read the full case study and find out how a partnership with MasterControl has enabled the CGT company to increase efficiency and get life-changing treatments to even more patients, sooner. Or check out MasterControl's ultimate guide to digitizing cell and gene therapy manufacturing to learn what other CGT leaders are doing to keep pace in a rapidly expanding industry.