How to Solve the Big Challenges of CGT Manufacturing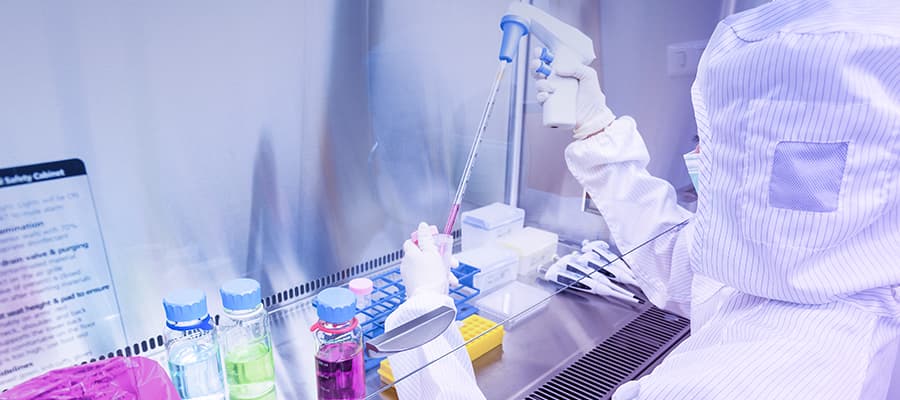 There has never been more investment and excitement around the cutting-edge medicine being developed under the umbrella of cell and gene therapies (CGT). CGT manufacturing is one of the fastest growing sectors of the life sciences industry. However, the processes to develop and scale these therapies comes with their own set of unique challenges. Often the science to develop a treatment is cutting-edge, but the cell and gene therapy manufacturing operations to scale those treatments is stuck in the past.
Paper Batch Records Hold Back CGT Manufacturing
Eighty percent of life sciences manufacturers still use paper batch records, including CGT manufacturers. It must be said that while using paper hasn't stymied progress — plenty of companies involved in CGT manufacturing have had success using this older model — it's not the most efficient or cost-effective solution, especially if manufacturers intend to remain compliant with current good manufacturing practices (cGMP). Smart CGT manufacturers should be looking to upgrade to modern manufacturing execution system (MES) solutions that better fit the innovative nature of their products.
Find a Better Digital Manufacturing Solution for CGT Manufacturing Efficiency
Automation and digital connectivity are the ideal means to help cell and gene therapy manufacturers stick to cGMPs and maintain cell and gene therapy compliance. Most biopharmaceutical manufacturing facilities already rely on a wide range of automation solutions, like robotic instrumentation and platforms, to enhance their workflows, increase production, and reduce human error. However, the application of these to cell and gene therapies is still being established.
Some of the biggest hurdles still facing the cell and gene therapy production process include:
Inconsistency in CGT manufacturing production processes, especially where manual handling is involved, and the risk of human error is high.
The presence of inherent variables stemming from multiple donors and/or patients.
The substantial onsite team size required to manage, produce, and oversee CGT manufacturing campaigns.
Electronic Batch Records (EBR), have the potential to help with all of these. Cell and gene therapy EBRs are a big leap in the right direction because they can decrease human error, standardize value entry processes, connect teams in real time to speed up batch review, and much more. To learn more about what digital solutions industry leaders are using to solve these issues, the current state of the cell and gene therapy manufacturers' MES solutions, and how digitizing production processes can help you stay competitive in this fast-moving industry, read, "The Ultimate Guide to Digitizing Cell and Gene Therapy Manufacturing." Or visit MasterControl's manufacturing solutions page to learn about digital solutions that have CGT manufacturing in mind.