January 10, 2019 By Ray Sison, VP of Pharmaceutical Outsourcing and Tech Transfer, xCell Strategic Consulting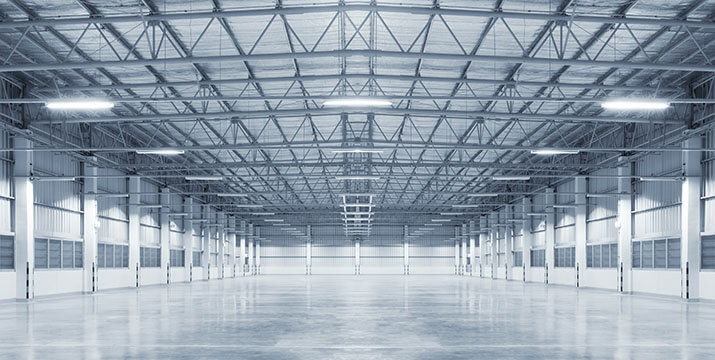 EDITOR'S NOTE: This is Part 2 of a pair of posts about vendor selection. Read Part 1 here.
In my previous article, "Need Help With Vendor Selection? Don't Pick Up the Phone Until You Answer 3 Simple Questions," I argued for the use of a well-written request for proposal (RFP) to control the bidding process if you are looking to outsource drug product development or manufacturing. It will give you the control and leverage to complete the procurement task through a coordinated competitive bidding process. But what if after circulating the RFP document to a list of bidders, several proposals are returned that are organized and formatted differently with scopes and budgets that may not appear to be comparable? How can you minimize the risk of this scenario?
What do you want?
How much do you want?
When do you want it?
Early in your discussions with a contract manufacturing organization (CMO) and perhaps as a top line statement in your RFP executive summary, include a succinct summary statement addressing the three questions. Here's a Mad Libs style example of the Ask:
[Your company] is requesting a proposal to [action], [product] with [data] for [use]. [Product] is a [modality] in a [physical output]. [Quantity] of [product] with [data] is needed by [date].
The table below offers possible input for the above example of the Ask:

Here is a completed Ask example:
Dionis Pharma is requesting a proposal to manufacture/package Zolpidem Tartrate, USP 10mg and to provide certificates of analysis (COAs) and six-month drug product stability data. This material is intended for commercial use in humans. Metformin HCl is a small molecule compressed into a tablet. The first three batches, totaling 600,000 x 30 count bottles are needed by Q1 2020, six-month stability data by Q3 2020.
In the intervening weeks between circulating the RFP and receiving proposals, it is critical to engage in technical dialogue with each of the vendors. Any new information or changes in assumptions should be communicated to all bidders. I find this is effectively done by issuing FAQs midway through the bidding process. This will also educate you on their development strategies, constraints and any novel ideas that may benefit your program and differentiate vendors among the field. Be careful not to share ideas or strategies among the bidders, but prompt discussions appropriately to encourage novel thinking and to gauge the capabilities of each vendor. Between the RFP, technical package and ensuing discussions, take the lead in facilitating the process. If you control the information, you control the process. If you control the process, you position yourself to best negotiate a final deal.
This approach creates a solid foundation for selecting a CMO and negotiating a contract that best represents your company's interests.
Contrary to how it sounds, controlling information is not about withholding key documents or facts that are relevant to the bidding process to see how the bidders react or supplying only pertinent information if requested. In fact, it is exactly the opposite. Share all known, relevant information and expectations about your project with prospective bidders at the same time and in the same context. Where information is unknown or unavailable, put a stake in the ground by making assumptions and include a disclaimer that they may change. This makes sense if we view initial proposals as containing preliminary data sets and have a sense of how budgets could be impacted by changes to situations and conditions.
Let's assume that despite efforts to control the process, four weeks have gone by and the received proposals do not appear comparable:
Get top-line budget estimates for benchmarking, internal budgets and buy-in. Set your expectations fairly. The initial proposals you request are for high level comparison only and may not be indicative of the final budget if assumptions and other factors can be expected to evolve. Incomplete or incomparable proposals are par for the course and should be both a selection screen for proposals that fall short and an opportunity for further discussion for the top bidders. Compounding the confusion for many, the sticker shock of pharma work can be breathtaking because it is both expensive to the uninitiated and because it can vary so widely from one proposal to another, even under the most controlled conditions.
Map the RFP to the proposal. When evaluating proposals, clearly map requirements in the RFP to line item responses in the scope of work and budget. Many vendors continue to evolve in the format and granularity of their proposals. Recognize that an RFP requirement may map to several line items in a proposal, e.g., drug product batch manufacturing can map to raw materials testing, manufacturing, packaging, release testing, etc. Take the lead by defining in the RFP an appropriate level of granularity.
Create your own templates for comparison by systematically following the RFP scope. Map out the RFP to a categorized set of activities and map them to vendor budget line-items in the proper fields. Complete the proposal exchange by having vendors fill in missing scoped activities or provide justification of why they were omitted. Separately, keep score of vendor performance against selection criteria predetermined in the project assessment phase.
A well-designed RFP will return a set of complete and comparable proposals that contain benchmarks revealing the cost structure and technical approach of each vendor's operations. By controlling the information with an RFP, technical package and individual discussions, you can take the lead and control the process through the best practices listed above. This assures that a company puts itself in the best position to negotiate pricing and terms. The next approach can be subject to a myriad of variables, but it will be based on a solid data set. This competitive bidding process will produce directly comparable proposals and detailed dialogue with several vendors over a defined six- to eight-week period and help inform a sponsor on what can be negotiated in the lead-up to executing a contract.
---