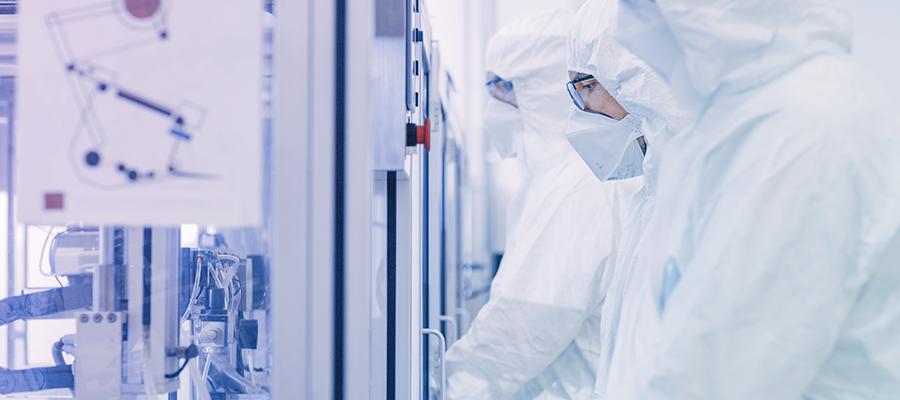 There's never been more buzz around the biopharma industry or more money being invested in it. The frenzy is being fueled by an ever-expanding array of new modalities like antibody-drug conjugates, mRNA, and other specialized innovations. Contract manufacturing is the engine driving biopharma's enormous growth, playing perhaps a more critical role than in any other sector of the pharmaceutical industry. Three biopharma contract manufacturing trends in particular are indicators of exciting industry developments, but they also reveal areas that are ripe for change.
Trend #1: The Rapid Evolution of Biopharma Contract Manufacturing Partnerships
Twenty years ago, it would have been hard to find a large drug company that would admit to outsourcing any meaningful aspect of their manufacturing operations. These days, those who follow pharma news feeds rarely see a day go by without an announcement about an important new pact between a big-name company and a contract manufacturing organization (CMO) or contract development manufacturing organization (CDMO).
"We're seeing an evolution from a purely transactional relationship between CDMO and customer to one that we could plausibly call partnering," said Pharma and Biopharma Outsourcing Association (PBOA) President Gil Roth. "CDMOs have grown in sophistication and expertise over the years, and their importance to drug companies large and small increases every season."1
How will the shift toward more equal footing between customers and their CDMOs affect the future of biopharma contract manufacturing? Roth said the answer to that question is perfectly summarized by a quote from one of his organization's members: "Relationships should not be built one purchase at a time anymore."
Rather than bidding out individual product candidates to CDMOs, biopharma companies can build stronger relationships by thoroughly evaluating their pipelines and then booking the percentage of the partner CDMO's facility they estimate will be needed for multiple product candidates.
"Customers have to be willing to share meaningful forecasts and develop timelines and not look at every twist and turn as a chance to go out and bid multiple CDMOs," Roth said. "That will put them in better position to rely on their CDMO as a true supply chain partner."
An added dimension of the partnering trend Roth has noticed is the increase in the number of clients co-investing in biopharma contract manufacturing operations. These co-investments allow companies to leverage a lower cost of capital to help their CDMO partners achieve scale in certain types of manufacturing. Roth remarked how such situations allow a CDMO to commit to the investing partner while still giving the contract organization leeway to provide services to other customers as that partner's needs decline. A proven biopharma manufacturing software solution can be an invaluable tool as CDMOs and their clients strive to efficiently manage these relationships and the processes and documentation they entail.
The latest market research shows that the global cell and gene therapy (CGT) market will reach $13.8 billion USD by 2026 as it expands at a compound annual growth rate (CAGR) of 12.4% from last year's $7.7 billion valuation.2 But as the CGT market continues its torrid pace, there will be a desperate need for dramatic expansions in CMO/CDMO facilities and capacity. To offset the potential capacity shortages posed by this contract manufacturing trend, CMOs and CDMOs are investing heavily in capacity enhancements that will enable them to attract new clients and bigger, later-stage projects. Since the beginning of 2020, $10 billion USD has been poured into CMO/CDMO facility expansions, new technology implementations, and other infrastructure improvements.3
The future looks even brighter for developers and investors as cell and gene therapies and related drug technologies are currently making up 18% of the Phase II+ biologic pipeline, and that percentage is expected only to increase.4 But the intensifying growth and demand will require all biopharma contract manufacturing entities to appropriately invest in facility/capacity expansion and modern tools like purpose-built biopharma manufacturing software that will make their goals attainable.
Trend #3: Offshoring Gains Momentum as Non-U.S. Development Regions Are on the Rise
The effects of recent years' American tariffs have caused many types of manufacturing to move out of the U.S. rather than in. And although the U.S. biopharma sector was largely spared from this "perverse incentive" economic effect, other nations are presenting increasingly tougher biopharma contract manufacturing competition to the more established U.S. facilities.
"The U.S. administration's abandonment of multilateral treaties and embrace of tariffs and trade wars has caused not only uncertainty for businesses across the globe, it also has them weighing the importance of the U.S. market in relation to others," said PBOA's Roth.5
The resulting contract manufacturing trend of apprehensiveness toward the U.S. is contributing to the rise of China, India, Singapore, Japan, and the U.K. as increasingly more appealing and important outsourcing destinations.6 In fact, nearly 30% of respondents to a recent survey said that they plan to offshore approximately half of their clinical trials and operations to China, India, or a similarly low-cost country over the next five years and there is an increase across the board in planned offshoring in all biomanufacturing areas this year.7
The offshoring contract manufacturing trend is creating tremendous opportunities for smaller biopharma contract manufacturers and CMOs/CDMOs in developing regions who offer alternatives for helping get biopharma products to market faster and more efficiently without compromising regulatory compliance. It's also forcing well-established U.S. contractors to find ways to make their operations more flexible and efficient so they can stay competitive.
Learn More About Contract Manufacturing Trends
For a deeper dive into other contract manufacturing trends, check out the "Overcoming 3 Key Challenges Facing Life Science Contract Manufacturers " industry brief. To learn how modern biopharma manufacturing software tools can streamline your operations, visit MasterControl's manufacturing solutions page.
---
References:
"Drug Manufacturing: Challenges and Opportunities", Gil Roth, CPhI Festival of Pharma, Oct. 6, 2020.
"Cell and gene therapy manufacturing services market to value $13.8 billion by 2026", Hannah Balfour, European Pharmaceutical Review, Aug. 11, 2021.
"Nearly $10 Billion Pours Into Cell & Gene Therapy Contract Manufacturing Infrastructure", Cade Hildreth, BioInformant, Sept. 2, 2021.
"Disruption and maturity: The next phase of biologics", Denis Kent, Sarah Rickwood, and Stefano Di Biase, QuintilesIMS, 2017.
Supra note 1.
"Top 1000+ Global Biopharmaceutical Facilities Index", BioPlan Associates, Ronald Rader and Eric Langer, 2022.
"2022 Outsourcing Trends In Biopharmaceutical Manufacturing", Smita Khanna, Pharmaceutical Online, June 15, 2022.