Automating Manufacturing Processes With Electronic Forms and Workflow Tools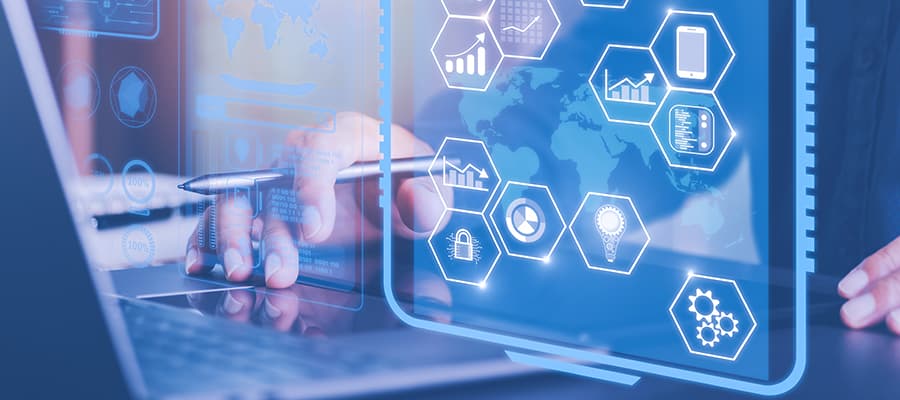 In today's fast-paced manufacturing-related industries, embracing technological advancements is crucial for staying ahead of the competition. One such innovation that has revolutionized the way manufacturers operate is the implementation of enterprise-wide electronic forms and workflow systems that enhance other critical systems in the enterprise. With these types of solutions, often referred to as document automation for manufacturing, companies can streamline their processes, improve efficiency, and ensure accuracy throughout production cycles. This blog post will delve into the significance of electronic forms and workflow tools in optimizing manufacturing operations and explore the benefits they offer.
Maintaining accurate and up-to-date records is of paramount importance in the manufacturing sector. Traditionally, paper-based records were susceptible to errors, illegibility, and loss, leading to potential setbacks in production. However, manufacturers can eliminate these concerns by incorporating enterprise-wide electronic forms with workflows in their electronic batch record systems. These digital forms tools capture data from across the enterprise and enable real-time data entry, minimizing the chances of human error and ensuring data integrity. These tools also often have advanced features that allow them to be integrated in quality control checks and perform automated calculations, data validation, and more. This results in heightened accuracy, reducing rework, and enhancing overall product quality.
Efficiency is a critical factor in driving success in any manufacturing operation. Another way electronic forms help manufacturers is by making document automation a reality. An enterprise-grade electronic forms and workflow solution that supports Business Process Modeling and Notation (BPMN) workflows can automate the flow of documents and information across the enterprise and boost productivity. The result is that with document automation, manufacturers can automate the generation, distribution, and storage of various documents, such as invoices, purchase orders, and production reports. By eliminating the need for manual data entry and reducing paper-based processes, electronic forms can save manufacturers valuable time and allow them to allocate resources to more critical tasks. Furthermore, with the ability to set predefined workflows and approvals, document automation for manufacturing enables seamless collaboration and minimizes bottlenecks within the production chain.
Efficient document management is essential in maintaining an organized and compliant manufacturing environment. Traditional paper-based filing systems often result in misplaced or lost documents, causing delays and hindering productivity. However, using an enterprise-wide electronic forms solution integrated with automated document management software can transform how manufacturers handle their documents. Digital forms with workflow turbocharge electronic filing systems, enabling companies to easily capture, store, and retrieve documents, reducing search time and increasing accessibility. Together, these systems offer even more advanced capabilities, such as securely capturing information from inside and outside the organization from a central and secure forms platform, ensuring data integrity, confidentiality, and compliance with industry regulations.
Seamless Integration and Collaboration
In today's interconnected world, collaboration among departments and stakeholders is critical for achieving optimal results. This is especially true in a manufacturing operation where many departments, stakeholders, and partners often form part of a development-to-production cycle. The most important benefit of an enterprise-wide electronic forms and workflow platform is securely facilitating seamless information capture across various manufacturing functions. By implementing a centralized forms platform that is accessible to all relevant parties, such as engineers, supervisors, and quality control personnel, communication and collaboration are streamlined. Built-in data validation controls, real-time updates, notifications, and alerts ensure everyone remains on the same page, reducing errors and delays in decision-making processes. This level of integration coordinates the flow of information from one step in the process to the next, passing collected information from step to step (and systems), ultimately leading to shorter cycles and improved product quality and customer satisfaction.
Conclusion
Software solutions such as electronic batch records, document automation for manufacturing, and automated document management software are integral to supporting key processes in manufacturing. These solutions help companies optimize operations, enhance accuracy, boost efficiency, and facilitate collaboration. However, incorporating a centralized enterprise-wide electronic forms and workflow solution that can integrate multiple systems and support a wide range of use cases can take these benefits to another level. These enhanced solutions streamline processes and provide the necessary functionality to facilitate the flow of information across the entire organization for continuous improvements in efficiency, productivity, compliance, and many other key performance indicators (KPIs). As the manufacturing landscape evolves and becomes more complex, embracing enterprise electronic forms and workflow systems may be crucial for companies striving to remain competitive in the ever-changing global market.