Solving Quality Problems: Go Beyond Root Cause to 'Real' Cause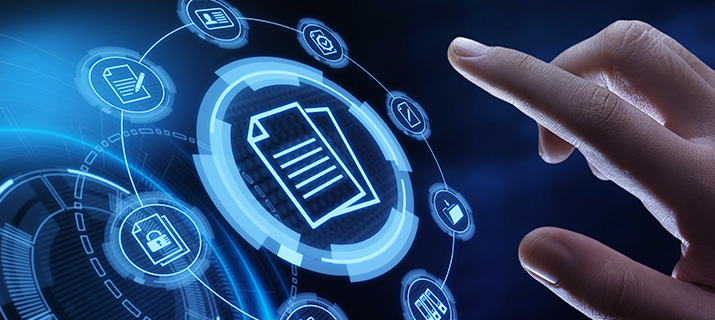 There is a tendency in the quality management field to confuse the root cause of a problem with the problem's real cause. A root cause is objective evidence of a quality problem. The real cause of a quality problem, however, is the actual finding or nonconformance.
Uncovering real causes of quality problems requires different, deeper scrutiny than identifying root causes. Mistaking one for the other can lead to the perpetuation of cycles such as this one:
A severe quality problem occurs at a production facility after a change is made.
A team of stakeholders and possibly consultants convene to investigate the problem.
A root cause is found.
A corrective action / preventive action (CAPA) is implemented.
The problem goes away.
When another change occurs, the cycle repeats itself with a different yet related issue.
If you're a quality professional who has been with the same organization for multiple years, this recursive pattern is likely to sound familiar. When multiple change-related root causes arise, it soon becomes evident that they are symptomatic of a deeper-seated cause.
Six Real Causes of Quality Problems
In his foundational book on management audits, Allan Sayle concluded that there are just six real causes of all quality problems.(1) For each of the six causes, Sayle outlined specific sub-cause indicators, the identification of which can enable an auditor to properly assign a real cause for a quality problem. Attributing a quality problem to one or more of the sub-causes listed below can help your company identify the real cause and devise a change to mitigate or eliminate it.
#1. Lack of Organization
Undetermined responsibilities and authorities (i.e., confusion about who is supposed to perform and be responsible for specific jobs that result in a product that is fit for purpose).
Undefined management systems (i.e., the methods and means of communication between departments and individuals doesn't form a complete and continuous chain).
Inadequate communication, especially as it pertains to information generated by a particular department that is needed by specialists.
#2. Lack of Training
Personnel are not trained in the systems/methods in place or are not told with whom they are supposed to interface.
Inadequate company training (e.g., managers produce and distribute a quality assurance manual but users aren't trained on its contents).
#3. Lack of Discipline
Workers follow bad examples set by supervisors and managers.
Quality campaigns do not extend across the enterprise and subsequently build up frictions, become demotivators, and lead to disillusionment.
Personal attributes that prevent employees from following the agreed upon methods.
Inflexible systems that stifle innovation, quick thinking, and human problem-solving creativity.
Demotivating environments.
#4. Lack of Resources
Overly complex management systems that drain valuable resources.
Irresponsible attitudes (i.e., resources are always completely used up in proportion with their allocation).
Uneven allocation.
Unrealistic estimates.
Inadequate reinvestment (e.g., resource allocations are based on previous years' budgets without taking market changes into account).
Failure to modernize and seek potential applications for new technologies.
#5. Lack of Time
Overly complex systems that waste time and/or create needless tasks.
Irresponsible attitudes (e.g., personnel whose work always expands to fill the allotted time).
Unrealistic commitments that are promised to customers without consideration for the time it takes to properly deliver a quality product.
Selfishness that increasingly piles on pressures downline as a product gets closer to delivery.
Excessive workloads.
#6. Lack of Top Management Support
Attitude/motivation (i.e., a corporate culture that does not prioritize quality and assumes it is automatic).
Managers who are inadequately educated to the importance of quality and the means of achieving it.
Time management (e.g., quality managers spend more time fighting fires than proactively addressing quality, which typically results in a self-defeating cycle).
"Cancer of complacency" (i.e., the false belief that reputation and past performance will always outweigh any quality issues that may arise).
Now that you know what problems to look for, the next step is ensuring your personnel have the right tools and skillsets to identify and rectify them.
Quality Problem Identification Certifications
Quality practices can vary widely across different industries and countries. That being the case, there is not a blanket quality problem identification certification that applies globally to all business sectors. However, there are a variety of specialized certifications, such as those offered by the American Society for Quality (ASQ), that formally recognize an individual's proficiency within, and comprehension of, specific quality knowledge.
ASQ offers professional certifications in the following areas:
Management (i.e., organizational excellence and supplier quality).
Foundational quality (i.e., quality improvement and process analysis).
Inspections (including equipment calibration).
Engineering (including software development, implementation, testing, verification, and validation).
Auditing (including certifications specific to quality practices for food safety, pharmaceutical, and medical device industries).
Six Sigma techniques for process improvement.
For professionals seeking quality problem identification programs, ASQ offers Certified Quality Inspector (CQI) training. CQI certification ensures an inspector has learned proven techniques for inspecting products, measuring process performance, recording data, evaluating hardware documentation, performing laboratory procedures, and preparing formal reports.
Real Cause Identification Requires Tools Built for the Job
Unearthing and correcting real causes can dramatically reduce the occurrence and severity of quality problems. Determining real causes also helps diminish the dysfunctions caused by CAPA overload. But you need the right set of tools to identify real causes efficiently and effectively.
A digital, fully integrated quality management system (QMS) simplifies real cause discovery. It's much easier to identify the real causes of problems when you can rely on a unified platform that connects quality data across your products' life cycles and within a common architecture. A connected QMS platform gives you greater real-time visibility into quality data, which pushes real problems to the fore.
To learn how your organization can identify real causes with greater speed and accuracy, visit MasterControl's product life cycle management platform page.
---
References
"Management Audits: The Assessment of Quality Management Systems," Sayle, Allan J., 1988, McGraw-Hill, pp. 18.21-34.
---