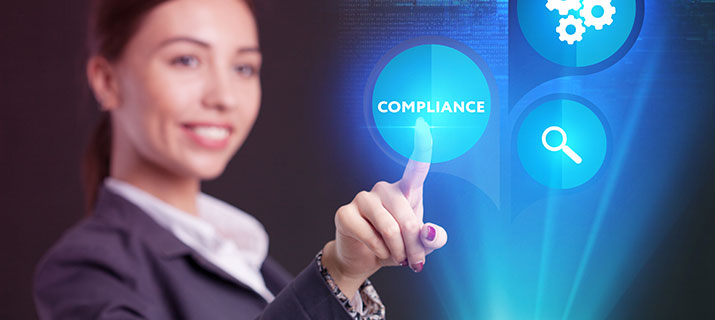 Undeniably, there are a lot of things in life that we prefer to avoid — stepping in puddles, discovering sharp edges on coffee tables, and receiving warning letters from the U.S. Food and Drug Administration (FDA) — to name a few.
FDA warning letters usually follow a standard protocol, beginning with an enumeration of findings, follow-up instructions, a deadline for completing the follow-up instructions, and potential consequences for not following through with the follow-up instructions. In a nutshell, dealing with warning letters typically involves crafting a highly detailed course of action for correcting the infractions — including how many bottles of pain reliever will be needed before it's over.
Anatomy of a Warning Letter
All companies developing regulated products are candidates for receiving a warning letter in the event of a nonconformance. On the surface, common scenarios that merit a warning letter involve at least one of the following:
Not having written procedures that conform to FDA regulations.
Having written procedures that conform to FDA regulations, but not actually following them.
Having written procedures that conform to FDA regulations, following them, but not having adequate (or any) documentation to serve as proof that they are being followed.
The following sections discuss common circumstances that could lead to a warning letter to medical device, pharmaceutical, and blood and biologics companies.
Medical Device Warning Letters
Anyone in medical device manufacturing knows that compliance is a colossal and complex effort. Any number of things can slip through the cracks and fall right into the lap of a regulatory inspector. In the medical device industry, the most common infractions that result in an FDA warning letter involve violations to 21 CFR Part 820, which define the quality system requirements (QSR).
Quality System Requirements
The QSR outlines Current Good Manufacturing Practice (CGMP) regulations. These govern the design, manufacture, packaging, labeling, storage, installation, and servicing of all finished medical devices. Compliance also involves processes for complaint handling and process validation. This regulation requires manufacturers to develop and follow procedures in order to ensure the highest level of quality in the devices they manufacture.
Medical Device Reporting
A medical device reporting (MDR) nonconformance is a popular violation that shows up on FDA warning letters. 21 CFR Part 803 mandates that manufacturers, importers, and device user facilities report certain device-related adverse events and product problems to the FDA upon:
Learning that a device may have caused or contributed to a death or serious injury.
Learning that a device has malfunctioned and would likely cause or contribute to a death or serious injury if the malfunction recurred.
In December 2018, a biomedical company received a warning letter citing inadequate handling of a device malfunction that was revealed in a complaint. Specifically, the company was called out for having no documentation proving that the malfunction would not likely cause or contribute to a death or serious injury.1
Other medical device compliance violations that become the subject of warning letters include:
Inadequate complaint handling procedures.
Inadequate process validation procedures.
Complaint Handling
21 CFR 820.198 states that a medical device manufacturer must establish and maintain procedures for receiving, reviewing, and evaluating complaints.
The following questions are helpful for determining the proper action for a complaint:
Is it a reportable event based on the requirements of 21 CFR 820.803?
Does the complaint require a failure investigation and/or an MDR based on the requirements of 21 CFR 820.198(d)?
Is additional corrective action required based on the requirements of 21 CFR 820.100?
As with MDR, the FDA has high expectations for the documentation that accompanies complaint handling. Essentially, all complaints, as well as the actions, decisions, and situations surrounding the complaints, must be clearly explained and justified.
Warning letters for complaint handling often address the company's effort (or lack of) to investigate malfunctions. Inspectors rely heavily on the documentation to make their assessment of how the company is complying with the QSR.
Process Validation
21 CFR Part 820 states that medical device manufacturers must ensure that a process consistently produces a specific result or product according to its predetermined specifications. Process validation assures that performing processes correctly results in creating correct and compliant products.
The regulations do not specify when to perform process validation. However, the recommendation is the earlier the better. The Global Harmonization Task Force (GHTF) guidance provides useful guidelines for process validation.2
Nonconformance to process validation requirements can be the result of:3
The inability to verify the results of a process according to established procedures in a subsequent inspection or test.
No procedures for monitoring and control of process parameters for validated processes to ensure consistent outcomes.
No documentation of process validation activities.
Pharmaceutical
Companies developing pharmaceutical products quickly become engulfed in documentation. Documents can number into the thousands even before the preclinical phase is complete. That said, documentation is one of the most common compliance violations.
For example, a pharma manufacturing company might receive a warning letter for not following standard operating procedure (SOP) guidelines. The FDA requires a pharmaceutical researcher's and/or manufacturer's SOPs to be clear, consistent, and readily available.
Errors and nonconformances in pharmaceutical product development are inevitable if:
Employees do not have clear, up-to-date written instructions for every task.
Employees do not follow the written instructions to the letter.
Documentation was the focal point of a CGMP violation discovered at a pharmaceutical outsourcing company in September 2018. The firm was cited for not establishing and following appropriate written procedures designed to prevent microbiological contamination of drug products purporting to be sterile. This included validation of all aseptic and sterilization processes (21 CFR 211.113(b)).4
Other pharma compliance violations include:
Laboratory controls are not scientifically sound.
Discrepancies and/or failures in investigations.
Laboratory Controls Not Scientifically Sound
21 CFR 211.160(b) requires pharma companies to ensure:
Specifications, standards, sampling plans, and test procedures are scientifically sound.
Conformance to appropriate standards of identity, strength, quality, and purity.
Their staff follows laboratory control requirements and documents them at the time of performance.
Maintaining laboratory controls involves effectively integrating various quality processes, including:
Change control.
Document control.
Employee training.
Audits.
Corrective action/preventive action (CAPA).
Nonconformance to this regulation can significantly impact product quality and consistency. Recovering from this violation is difficult and time-consuming.
Discrepancies and/or Failures in Investigations
The FDA commonly sees discrepancies in or failure to adequately complete an investigation. According to 21 CFR 211.192, companies must thoroughly investigate and document all procedural deviations. The FDA considers the inability to identify and create an accurate record of potential root causes as an incomplete investigation.
This was the case with a generic drug manufacturer. The firm received two warning letters for incomplete investigations of out-of-specification results and manufacturing deviations. The warning also stated that the company lacked scientifically supported conclusions and prompt CAPA.5
Blood and Biologics
Given the intricacies and wide range of variables in biologics products, CAPA is critical to honing and refining manufacturing processes and products. CAPA is a common issue in FDA warning letters to blood and biologics companies. The FDA frequently cites biologics companies for these violations:
Failing to maintain records.
Inadequate deviations procedures.
Records Maintenance
Continually maintaining records requires a lot of time and effort. Still, it's a necessary process to ensure that records are concurrently updated with each step in the collection, processing, compatibility testing, storage, and distribution of each unit of blood and blood components. The records must be:
Detailed.
Complete and include a work-performed history.
Easy to trace.
Inadequate Deviation Procedures
The parts that suppliers produce are not always perfect, so deviations are inevitable. The FDA understands this, but it still expects all blood companies to establish procedures — including supplier management processes — that will identify and mitigate deviations as quickly as possible in order to reduce or eliminate errors.
Get Taken Off the FDA's Warning-Letter Mailing List
Many of the violations cited in warning letters tend to be connected to documentation. Maintaining production timelines while ensuring quality, safety, and efficacy is extremely difficult if you're carting stacks of paper documents through the production areas. A good way to avoid receiving undesired correspondence from the FDA is to digitize documentation management.
The FDA is a proponent of modernizing health care product manufacturing as revealed in its draft guidance on quality considerations for continuous manufacturing, "The FDA supports the adoption of modern manufacturing technology as a foundation for improving the overall quality of products and availability to patients." In essence, digital technologies are enabling regulated companies to move away from paper, eliminate production bottlenecks, and prevent warning letters from showing up in their mailboxes.6
---
References:
---