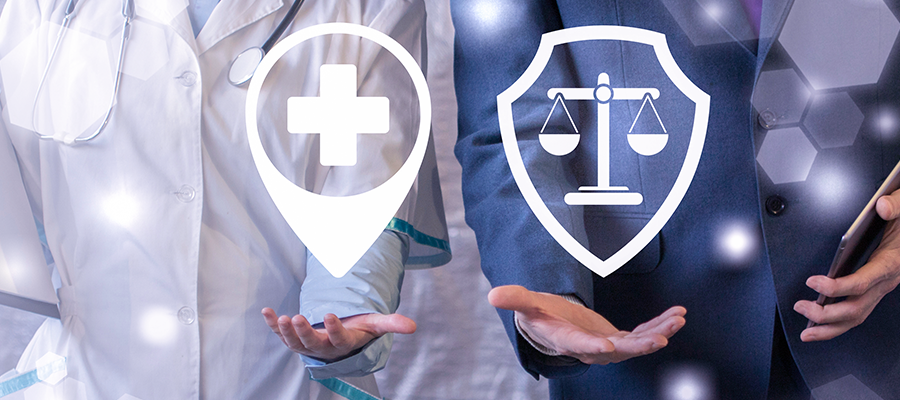 Manufacturers in the field of medical technology face constant challenges around disruptive technologies, fast-growing amounts of data, and a changing regulatory landscape. As medical device manufacturing organizations strive to produce and deliver innovative new devices that meet unmet patient needs, the use of advanced technology such as artificial intelligence (AI) and machine learning (ML) in medical devices is increasing. So are new rules and regulations.
Some good news is that the U.S. Food and Drug Administration (FDA) seems to be responding effectively to advancements in medical technology and digital transformation in manufacturing, as it has "invested heavily to keep pace with digital trends and has earned widespread praise from global industry for its efforts," according to Boston Consulting Group (BCG).1
In a survey of more than 100 senior executives at medtech companies, including 29 entities that had received approval for AI/ML devices, BCG and UCLA Biodesign found that 79% of respondents believe the FDA has responded more effectively to the evolving needs of medical innovation when compared to the agency's global counterparts, having "invested in developing special programs, pathways, and policies that promote patient access to innovative medical technologies, while upholding the highest standard for safety and efficacy of novel devices for patients," according to Dr. Jennifer McCaney, UCLA Biodesign executive director.2
For example, the FDA recently published its "Artificial Intelligence/Machine Learning (AI/ML)-Based Software as Medical Device (SaMD) Action Plan," which outlines the agency's next steps towards advancing oversight of AI/ML-based medical software. The FDA has introduced guidance and guiding principles for the development of safe, effective, and high-quality medical devices that use AI and ML, stressing the need to provide standards and regulations for manufacturing regulatory compliance that don't impede innovation.3,4
As regulatory requirements for medical device manufacturing organizations continue to evolve with advancements in AI, ML, and more, regulators are asking for more documented evidence that the right methods are being followed to ensure manufacturing regulatory compliance. At the same time, regulatory citations are increasingly focused on data integrity.
To better navigate changing manufacturing regulatory compliance requirements and manage risk throughout every step of the quality control process and production, medtech manufacturers must leverage digital transformation in manufacturing to build quality assurance into production and improve data management across the product life cycle.
Faced with innovation-driven regulatory evolution, medtech organizations can take some practical steps to adopt digital transformation in manufacturing alongside new ways of operating to achieve effective compliance.
#1: Digitize to Become Data-Centric, Not Document-Centric
When a medical device manufacturing organization's product data is trapped in paper records or standalone spreadsheets, quality becomes document-centric and creates a digital manufacturing gap. That means the company is forced to focus less on the data and more on the accuracy, completeness, and compliance of the documentation. These problems are pervasive throughout the industry, according to recent MasterControl survey that reveals more than 90% of life sciences manufacturers haven't digitized key processes, or have significant gaps in the processes that are digitized.5 Going paperless with integrated digital tools allows manufacturers to be data-centric, arming them with real-time information regarding product compliance, reducing the amount of paperwork involved, and ensuring accuracy of information.
#2: Digitize to Build Quality Into Production, Not Outside of It
Fully integrating a digital device history record (DHR) solution with a robust electronic quality management system (eQMS) helps build manufacturing regulatory compliance and quality into the manufacturing system by: reducing manual data entry errors on the production line; linking work instructions and standard operating procedures to DHR phases; automatically launching training and enforcing training compliance on the line; and employing review-by-exception. The result: real-time visibility, end-to-end traceability, and improved data integrity throughout production.
#3: Digitize to Make Validation a Competitive Advantage, Not a Burden
The FDA recommends that organizations pursue the "least burdensome approach" regarding software validation activities.6 By employing a risk-based, automated approach to validation that focuses on critical business processes, medical device manufacturing companies can reduce the overall system validation time from months down to hours. For change control, advanced technology can be used to present changes that need to be reviewed, limiting the risk to upgrade and allowing for sustainable validation in the cloud.
Conclusion
Maintaining a constant state of manufacturing regulatory compliance is exceedingly difficult for medical device manufacturing organizations, yet the consequences of noncompliance affect not only costs or company reputation, but, ultimately, the lives of their products' end users. Faced with uniquely complicated regulatory hurdles, these organizations need digital transformation in manufacturing to achieve effective compliance.
Read the trend brief "Medtech Manufacturing: From Disruption to Evolution" to explore this and other medical device manufacturing trends.
---
References:
---