3 Steps to Developing Adaptability in Pharma Supply Management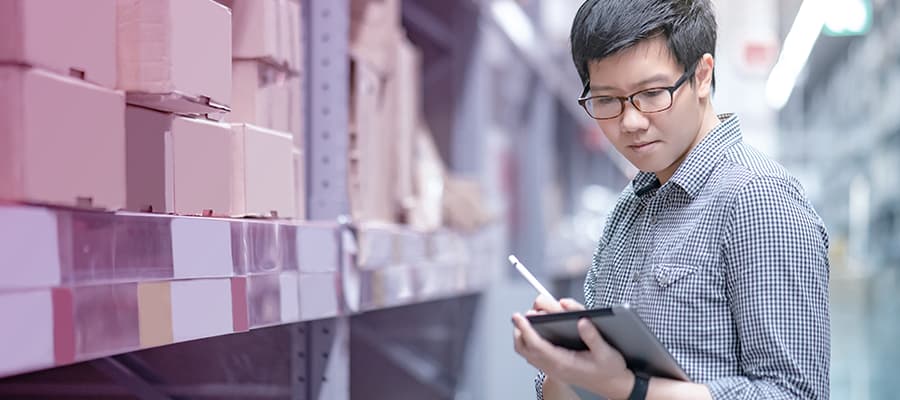 Based on responses from executives cited in a recent McKinsey Global Institute survey, supply chain risk is one of the biggest reasons pharma companies are susceptible to disruption.1 In response to these pharma supply management concerns, many of today's most significant pharma manufacturing trends involve optimizing supply chains to make them more flexible and less likely to be disrupted.
To keep up with the new approaches to supplier management that companies throughout the industry are pursuing, there are three practical steps pharma manufacturers can take today to start modernizing and streamlining their pharma supply management activities.
One notable pharma manufacturing trend that's gaining momentum as a countermeasure to supply uncertainties is the development of supply chain command centers. While the term may invoke mental images of a military war room or an air traffic control tower, a command center can be something much more straightforward in pharma manufacturing environments. In fact, Gartner makes it clear that any "tool consisting of existing and new technologies combined with near-real-time data from the business ecosystem" can be considered a supply chain command center.2 A supplier management solution that integrates production, quality, and data on supplier-related activities forms the ideal foundation for a command center.
The two most essential functions an effective command center provides are centralization and connectivity. A purpose-built software solution can help you achieve both. Digital supplier management solutions offer the requisite connectivity and flexibility that enables pharma manufacturers to transform linearly sequenced supply chains into an interconnected, optimized, and dynamic system.
The prospect of establishing a supply chain command center may seem daunting or unachievable to many pharma manufacturers. But it can be as simple as identifying a supplier management solution that will keep your data connected across your supplier network and give you access to supplier information in real time. With a proven supplier management software solution, pharma manufacturers can establish a transparent supply chain and align quality across their supplier ecosystem. You can learn more about the impact of supplier command centers and other modern trends affecting pharma manufacturers in MasterControl's "2023 Pharma Manufacturing Trends" brief.
As pharma manufacturers widen their networks of suppliers, contract organizations, and other third parties, it becomes increasingly challenging to effectively manage the increased number of risks that come with an expanding ecosystem of partners, materials, and services. Mitigating these supply risks is even more difficult for pharma manufacturers that rely on manual, paper-based document and data management processes since they don't have access to verifiably accurate, up-to-the-minute information on their suppliers, their respective statuses, and what they can be expected to deliver.
In a study on extended enterprise risk management (EERM), Deloitte found that 85% of organizations do not develop the appropriate capability and capacity to manage the entire spectrum of third-party risks, in an integrated and holistic manner, across all the parties in their ecosystems.3 That means only 15% of pharma manufacturers are integrating or optimizing their approach to supplier risk management — a problem they could eliminate by implementing a purpose-built supplier management solution.
Step 3. Develop a Resilient Supply Chain Strategy
Resiliency can be even more valuable than efficiency in modern pharma manufacturing supply chains. To establish supply chain resiliency, end-to-end (E2E) visibility is critical. A digitized supplier management solution offers the most practical way to achieve E2E visibility and, subsequently, greater resiliency.
The enhanced visibility afforded by a robust supplier management solution helps pharma manufacturers ensure accountability and traceability across their entire network of approved suppliers. According to Deloitte's best-practice strategies for building resilient supply chains, supplier management solutions are not only beneficial for improving supply chain visibility, but they can also provide:
Prescriptive risk management.
Continuous monitoring functionality.
Improved issue and risk identification.4
A proven supplier management solution will facilitate supply chain resiliency by uniting all supplier-related data and processes, thus enabling pharma manufacturers to extend their standards of quality excellence and manufacturing excellence across the entire supplier network.
Learn More About Today's Pharma Manufacturing
The modernization of pharma supply management is just one of the latest pharma manufacturing trends that is reshaping the industry. To find out how your company can maintain pace with a changing industry and achieve new levels of this year, read MasterControl's "2023 Pharma Manufacturing Trends" brief.
---
References:
---