8 Ways EBR Software Boosts Efficiency in Pharma Manufacturing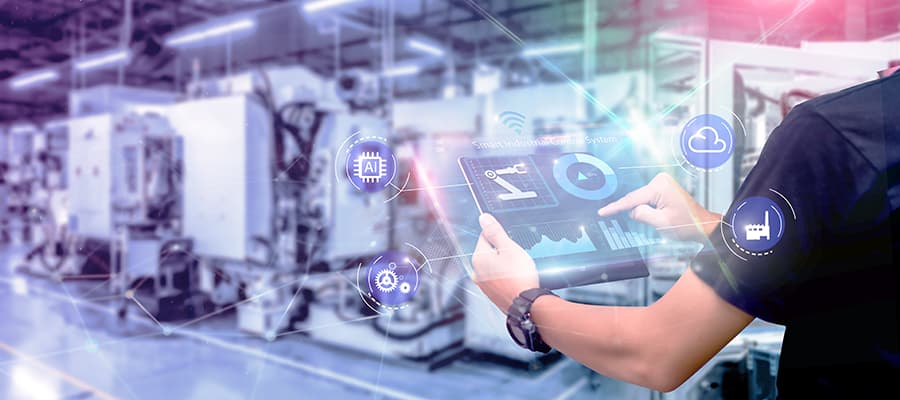 Close your eyes and think of any process involved in pharma manufacturing operations. No matter which activity you may be imagining, there's no doubt those mental images include huge mountains of documentation somewhere along the line.
Paper overload isn't just a common perception in the highly regulated pharma manufacturing industry – it's the norm. McKinsey & Company researchers who study pharma manufacturing trends estimate that operations personnel spend approximately one-third of their time performing documentation-related activities.1 Considering that the average pharma manufacturer's batch record can contain up to 45,000 manual entries, it's surprising that number isn't closer to nine-tenths!
If the digital age has taught the pharma industry anything, it's that the traditional paper-based approach to managing production records and other critical documentation is too time-consuming and error-prone to be effective any longer. It's been several years since McKinsey prognosticated that "digital and analytics tools and automation will be the engines that accelerate agility and transparency" in pharma operations.2 So why does 80% to 90% of production in life sciences manufacturing remain undigitized?
Eliminating Inefficiency With Digital Manufacturing Solutions
Most manufacturing ecosystems commonly include "automation islands" – systems that are all essential yet aren't connected to one another. Applications pharma manufacturers use that are likely to be disconnected include enterprise resource planning (ERP) systems, learning management systems (LMS), material resource planning (MRP) systems, quality management systems (QMS), and supervisory control and data acquisition (SCADA) systems. Modern tools provide the opportunity to bridge gaps between these islands. Islands that silo vital information can be integrated with innovative digital manufacturing solutions. With a proven, fully digital electronic batch record (EBR) software solution, batch data can be readily transferred between systems and decision-makers gain a more comprehensive view of business data and are empowered to act quickly on meaningful performance insights.
The digitization of batch data is transforming the pharma landscape and presenting manufacturers new opportunities to dramatically streamline operations. With the aid of modern digital manufacturing solutions, documentation inefficiencies will become distant memories that we look back on as nuisances and wonder why we put up with them for as long as we did.
Despite the availability of efficiency-boosting, cloud-based EBR software, however, 79% of professionals working in pharmaceutical manufacturing environments report that their organizations still rely on paper production records.3 But the latest pharma manufacturing trends indicate the percentage of companies that are ramping up their digital transformation initiatives is taking a sharp upturn. If you're still using paper production records, it's time to come to terms with the likelihood that your competitors have already implemented or are taking steps to implement an EBR software solution.
Digitized production records are pivotal to closing the gaps that too frequently exist between a pharma company's information systems and the production floor. With an EBR software solution capable of extending digitization beyond core systems, manufacturers can realize the following advantages – and many more that may not be listed here:
Faster time to market achieved through improved collaboration, streamlined quality reviews, and accelerated product release.
End-to-end traceability throughout production and beyond.
Quicker identification of nonconformances.
Preservation – and perhaps even enhancement – of data integrity as information is pushed and pulled between tightly integrated systems.
Drastic reduction in delays and downtime.
Enforcement of quality controls without production slowdowns.
Reduction in the overall number of deviations and quality events, and more efficient management of those that do occur.
Capture and sharing of real-time production data across departments and systems.
Streamline Production With a Proven Digital Manufacturing Solution
With the end-to-end connectivity that fully digitized batch records provides, there's no more need to manually reconcile paper forms and offline processes. EBR software like the MasterControl Manufacturing Excellence solution ensures that every event, measurement, and process can be digitally captured, accessed with ease, and acted upon with confidence. The agile solution is a modern, much-needed spin on the traditional manufacturing execution system (MES). It fills the void created by legacy systems that lack the ability to operationalize manufacturing data in context with other cross-functional information. The integrations forged between the robust Manufacturing Excellence MES and a manufacturer's ERP, MRP, LIMS, labeling, and other essential systems automate information exchange without sacrificing data integrity.
The game-changing Manufacturing Excellence solution also includes analytics tools that enable manufacturers to process unprecedented amounts of data for better and faster decision-making. As these tools increasingly incorporate artificial intelligence (AI) and other advanced technologies, they're starting to enable manufacturers to develop predictive capabilities and mitigate risk more effectively.
You don't have to close your eyes to imagine what EBR software can do. The future of pharma manufacturing is already here for those who embrace modern digital manufacturing solutions.
---
References:
"Operations can launch the next blockbuster in pharma," Ulf Schrader, McKinsey & Company Operations Insights, Feb. 16, 2021.
"Pharma operations: The path to recovery and the next normal," Katie Kelleher, Ketan Kumar, et al, McKinsey & Company Life Sciences Insights, May 12, 2020.
"How Electronic Batch Records and Device History Records Close the Digital Manufacturing Gap," Brian Curran, GxP Lifeline, Nov. 18, 2021.
---