May 23, 2023 By Brian Curran, Senior VP of Strategic Growth, MasterControl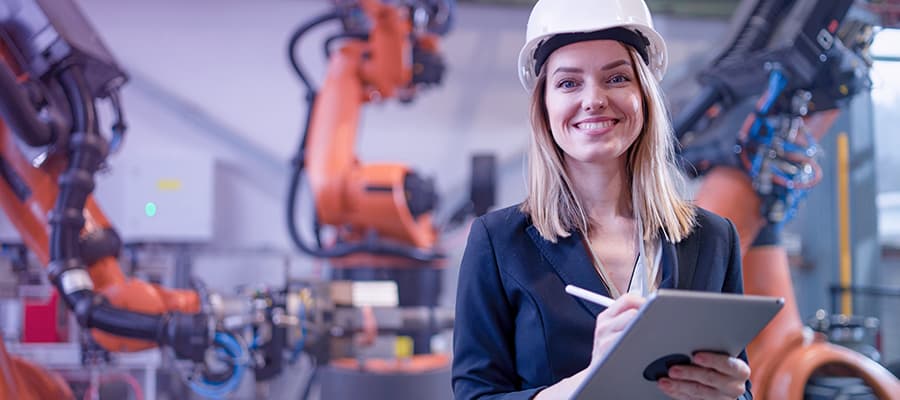 The life sciences manufacturing world has a problem, and that problem is paper. If your company has a manufacturing execution system (MES), you might assume this doesn't apply to you. But when you take a closer look at what goes on during the manufacturing process, we've found that about 80% of manufacturers have paper processes at some point during production. Frequently, this is the production record which involves hundreds of pieces of paper with thousands of entries. The data points you need are locked up in the paper that's typically stored in banker's boxes in an off-site facility. By using paper, companies are limiting the manufacturing insights they can glean.
Make the switch to electronic production records and you open yourself up to a whole new world of data analytics that make it possible to improve production. The manufacturing insights offered by digital systems let you use predictive analytics in manufacturing and eventually work into the use of artificial intelligence (AI). However, any level of MES analytics is an improvement over what manufacturers have to deal with if their data is inaccessible on paper.
If you have a legacy MES, those analytics will be restricted to only the lines that use the system. To get access to all manufacturing data, the most practical solution is a modern MES that is cost effective for all lines, not just the highest volume, largest margin lines. You can then access the data you need for manufacturing insights, starting with the introductory level of analytics and working up to AI. No matter which of these stages you fall into, you can increase the benefits to your organization by increasing your use of analytics.
To improve your manufacturing, you need manufacturing insight into your current performance. If you're still using paper or manual systems, you can gather data, but it's typically very high-level data, such as how long it took to complete a batch. You probably also know which line/shift/product has the highest production rate, better quality, better yield, etc. What you don't know is why. When you find out why, you have more specific data that tells you where to focus improvement efforts.
When you move to a modern MES, you can get very detailed data down to the phase step, phase, or operation levels and can hypothesize ways to improve manufacturing. For instance, you might shift some of your employees around based on the assumption that it'll improve yield. And now that you can measure specific data, you'll know if that works. At this stage of MES analytics, your system can tell you what is happening but you're the one who has to try to figure out why and how to improve it. Even though this is pretty rudimentary as far as data analysis goes, it's still leaps and bounds beyond what manufacturers experience when using paper-based records. Moving to the next stage of analytics gives you more benefits.
#2: Predictive Analytics in Manufacturing
Knowing what's happening is good — knowing what's going to happen is much better. If you only have access to descriptive analytics, you can try to make improvements, but the only way to know if anything's actually improving is to wait and see what happens. That delay costs manufacturers, especially if the corrective action doesn't have an effect or actually makes things worse. With predictive analytics, you can leverage your manufacturing insights to forecast future trends, identify potential risks and opportunities, and make informed decisions based on future predictions. Those predictions could relate to maintenance, quality control, production planning, and more. This level of visibility lets you make improvements much faster, but those improvements are still based on your knowledge and what you think will have an effect. The next stage uses more data than any human could possibly analyze so that the algorithm proposes changes that it calculates will have the desired effect.
#3: Prescriptive Manufacturing Insights
At this level of MES analytics, humans no longer have to make suggestions. The program makes suggestions based on the data. These suggestions help your manufacturing processes become as efficient and effective as possible. Prescriptive analytics are where you get glimpses of the elusive golden batch. You'll know which combination of employees can give you the highest quality batch with the highest yield and fewest defects. When there are defects, finding out what went wrong doesn't take as long as the typical investigation because the system can perform a root cause analysis and tell you what the problem was. A lot of the legwork that humans do now can be done by these advanced programs, which lets the humans in manufacturing focus on more meaningful work. If this stage sounds way too intimidating, remember this isn't the starting point and this isn't a journey you have to make alone.
MasterControl Insights is our business intelligence solution that provides tools to help you take this journey. Manufacturing data from MasterControl Manufacturing Excellence is available in Insights and can help you start making the move through these difference stages of MES analytics. You've got to walk before you run, so the real first step is to get onto a modern MES to obtain the foundational data needed for all manufacturing insights levels. You can digitize quickly with Manufacturing Excellence, which gets you access to that data sooner. Trying to use advanced analytics while recording everything on paper is going to be labor intensive, full of errors, and based on old data. There's no way around that. But moving to an automated system that has analytics included is how you can begin taking steps to improve manufacturing in your organization.