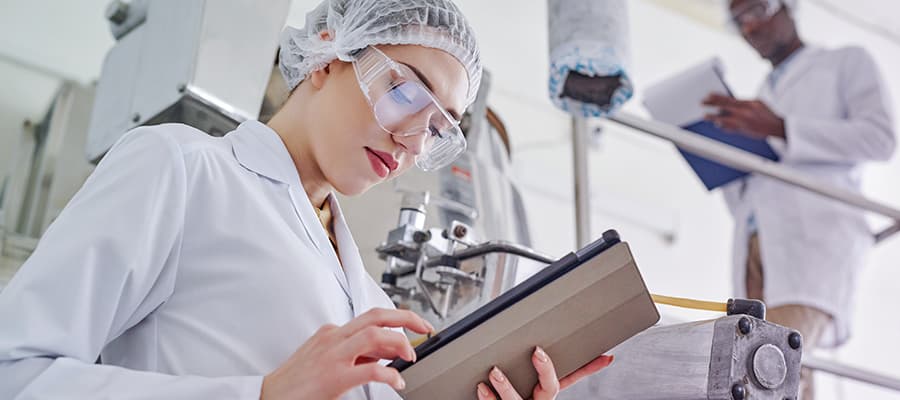 A recent study of over 300 life sciences quality and manufacturing professionals regarding digital manufacturing operations revealed that a high percentage of companies (65%) cited that digitization is a high priority. However, many of these companies get to the threshold of making a digital transformation in manufacturing by implementing a manufacturing execution system (MES) only to see their efforts get stalled by real and perceived obstacles.
What's Holding Manufacturers Back From Digitization?
The reasons for postponing a digital transformation in manufacturing are as numerous as the companies looking to make the move. However, looking at the leaderboard, the top four obstacles mentioned by manufactures include:
Cost.
Disruption of operations.
Time to implement and configure a new system.
Obtaining leadership support.
It's important to note that these obstacles are likely derived from experiences organizations had with traditional MES solutions, which tend to be cumbersome, rigid, and inflexible. Essentially, they are built for a specific set of uses and require considerable time and effort to set up and incorporate into an operation.
View a clip from a new webinar that discusses these obstacles at length and introduces the modern MES technology companies are using to enhance the performance, lead times, and customer satisfaction in their manufacturing operations.
Cost
Out of the gate, the cost of a management system upgrade can be daunting. Traditional MES solutions need to be configured, tailored, even customized to a company's operation and processes. The costs of system configuration, consulting, customer support, training, etc. can add up quickly. Factoring in the current expenses of still needing to use paper batch reports makes the transition seem even less appealing.
Disruption
A digital transformation in manufacturing involves implementation, ramp-up, and process adjustments. And since traditional MES software is useful primarily for high volume/low variability manufacturing lines, they're too unwieldy to implement on all product lines. Reconfiguring the system to accommodate changes for varying batch sizes is also difficult. That said, the majority of the companies surveyed in the study asserted that the transformation will be too disruptive to their operations.
Time
Many companies are hesitant to pursue digital manufacturing due to the time involved in a system upgrade. Implementing a complete MES into an existing manufacturing environment can take months, or even years, depending on complexity of the operation. The implementation often poses time-consuming technical and nontechnical challenges, including balancing the needs of stakeholders across the organization. It's simply not feasible for any company to hit the pause button while getting a new system implemented and assimilated into the organization.
Leadership Support
Given the cost, potential disruption, and time required for a digital transformation in manufacturing, executive leadership might be a bit reluctant to invest in an infrastructure overhaul. Getting leadership buy-in on new technology is challenging, especially if they subscribe to the if-it-isn't-broke-don't-fix-it theory.
Next-Generation MES: Digitize All Lines Fast and Easy
Using a traditional system as the role model for all things MES, it's understandable how manufacturers might be dubious toward making the leap. Most companies don't have the luxury of a two-to-three-year timetable to bring a large-scale MES into operation only to have it be useful on just a few high-priority lines.
Nevertheless, it's essential to keep improving processes, reducing lead times, and scaling your operation across all products and in all sites to stay competitive. Implementing a modern, lightweight MES with electronic batch records (EBRs) is how it's done. Imagine a fully paperless, errorless, connected operation where all lines are digitized, and manufacturing and quality don't have competing priorities. Companies that go this route almost immediately experience:
More efficiency.
Shorter lead times.
Faster review and release.
Higher levels of productivity.
Check out this webinar "How to Overcome 4 Blockers to Digital Manufacturing," which takes a deeper dive into the digital manufacturing obstacles and provides valuable tips for overcoming them.
---
References:
""The State of Digital Maturity in Pharma and Medtech Manufacturing," MasterControl, 2023.
---