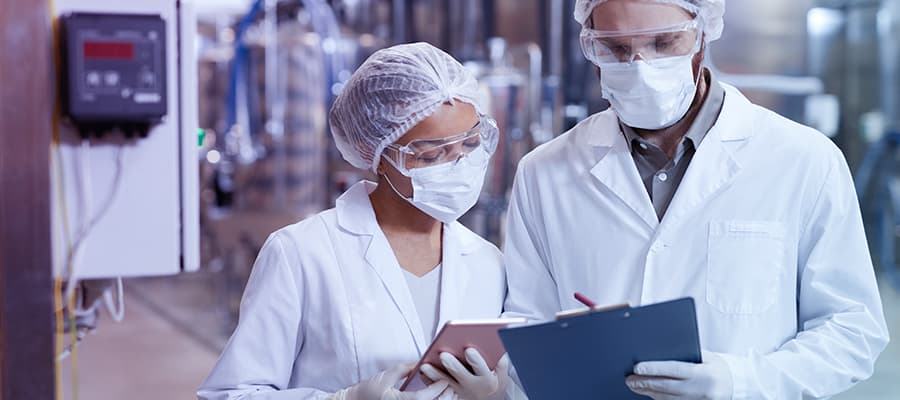 The terms "helter-skelter," "willy-nilly," and "topsy-turvy" have obvious literary merit. However, they are not exactly desirable descriptions of a manufacturing change control system. Manufacturers increasingly realize that effective change control in pharma, as well as medical device production, is integral to both continuous quality improvement and customer satisfaction. These two objectives motivate oversight from regulatory bodies as well as the manufacturers themselves.
Life sciences companies recognize that it's their primary responsibility – and in their best interest – to proactively determine if a proposed change might affect the safety or effectiveness of a product rather than relying on a U.S. Food and Drug Administration (FDA) inspector or International Organization for Standardization (ISO) auditor. At the operational level, the focus is shifting from error detection to prevention.
Manufacturers are necessarily looking to change control software solutions, which can help them to:
Automate change control processes.
Ensure complete reviews and approvals.
Eliminate human errors.
Eliminate production errors.
Avoid costly delays and deviations.
Prevent product recalls, liability actions, and regulatory observations.
The word "variation" is a useful synonym for change. Any time there is a variation, it must be documented and approved prior to implementation. Shifting from an English to a math lesson here, this helps manufacturers to isolate any variable that may be significant down the road – because it is both identifiable and reproducible.
In manufacturing environments, change refers to any modification in:
Equipment.
Manufacturing materials.
Facilities.
Utilities.
Design.
Formulations.
Processes.
Packaging/labeling.
Computer systems.
All associated documentation (standard operating procedures, quality manuals, etc.).
Manufacturing Change Control Requirements
Current good manufacturing practices (cGMP) that suggest a system is in control are stipulated by the FDA and international standards.
Change control requirements for medical device companies are outlined in the 21 CFR Part 820.30 (design changes), 820.40 (document changes), and 820.70 (production and process changes). 21 CFR Part 820 requires that manufacturers establish written procedures for controlling change control itself.
For pharmaceutical companies, 21 CFR Parts 210-211 outline written procedure guidelines. Any changes in production and processes must be recorded, reviewed, and approved by the quality control unit.
Manufacturers certified to ISO 9000:2000 and ISO 13485 standards are required to ensure that any changes affecting the quality management system (QMS) — including product requirements, design, and development changes — should be controlled.
The 7 C's of Success
In order for a change control system to be both compliant and effective, it should possess the following characteristics:
Coordinated:

An effective change control system is able to align initiators, stakeholders, and reviewers. Ultimately all changes must be approved ahead of time. This requires effective communication and collaboration across the entire organization to complete on schedule. Some changes even require input from legal, sales, or marketing departments. This becomes easier using cloud-based change control software that supports remote collaboration 24/7 and 21 CFR Part 11-compliant signatures.

Consistent:

According to cGMP, all changes must be documented beforehand and must align with internal standard operating procedures and external regulations in order for a system to be in control. Written documentation records are necessary to formalize and standardize any change, as well as to maintain compliance. Electronic records reduce manual transcription errors and versioning control issues that can lead to misalignments.

Configurable:

Change control systems and tasks should be identified and arranged ahead of time and can even be automated with change control software solutions. Change control tasks can include routing, notification, follow-up, escalation, and approval. Automation helps simplify these tasks and ensure compliance. A configurable software solution won't require custom coding.

When you configure your system, it is important to be calculated as well. Measure risks as you anticipate each change. Is it temporary or emergent? Is the risk high, medium, or low? Using risk management software that is already part of an integrated change control solution, you can quickly see the big picture and more easily determine how a change might affect the systems, processes, outcomes, or products.

Contemporaneous:

You should be able to implement changes as soon as they are approved. A change may simultaneously affect standard operating procedures (SOPs), training requirements, workflows, and be part of a corrective action/preventive action (CAPA). It may also affect multiple functional groups across an organization. In order to synchronize approval with implementation, it is imperative that all processes and personnel are connected through a single enterprise system, preferably cloud-based with uninterrupted access.

Continuous:

The only constant is change. The goal of continuous improvement is to keep changes moving on an ongoing basis so that manufacturing processes can also continue uninterrupted. However, necessary changes are difficult to implement when there are delays in change control processes or bottlenecks of information. Purpose-built change control software can streamline the process.

Centralized:

Documents form the basis of any changes being implemented, as well justifications for them as required by regulators. A centralized repository makes it easier for all parties to work from the same documents and have access to the same data. Electronic records can be published in real time and immediately standardize any changes. Further, as soon as you are using a digital solution with application program interface (API) capabilities, you can integrate with an enterprise resource planning (ERP) system and a laboratory information management system (LIMS) to expand your repository while maintaining an up-to-date, single source of truth for information.

Current:

There are two primary ways to keep your system current. First, maintain version control and revision histories. This ensures all stakeholders are working with the latest and greatest information. Second, maintain an audit trail with names, dates, detailed descriptions of changes, and signatures so that your system is audit-ready. A purpose-built software solution can do this for you – automatically.
Conclusion
Dot your "t's" and cross your "i's," but only if you're planning for compliance and product failures. What's great about a digital manufacturing change control system is that it reduces human errors that can negatively impact production and have disastrous consequences. This is increasingly important for high-stakes manufacturing environments with rigid timelines and regulatory requirements, such as the pharmaceutical and medical device industries. Not only will you more easily achieve regulatory compliance using change control software, but your customers will be happier, and you'll be able to get life-changing products to them sooner without going the other type of cross-eyed.