Validation on Demand: The Key to Continuous Improvement in Manufacturing and Quality
August 22, 2023 By Kevin Ballard, Senior Project Manager, Validation on Demand, MasterControl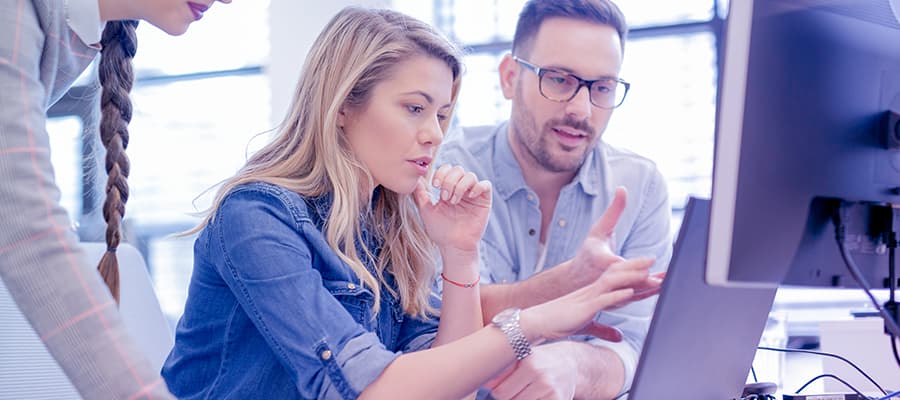 In a time when technology speeds everything up, validation tends to slow everything down. This is especially true when it comes to using software in regulated industries. Understandably, manufacturers need to demonstrate that software involved with product quality and patient safety performs as expected. Computer software validation offers this assurance, but it takes much longer when done manually and without using a risk-based approach. Traditionally, validation has been a months-long process that hinders manufacturing continual improvement and digital quality management.
This is one case where breaking with tradition is a good thing. Computer software validation actually can be completed in a much shorter time frame — which is what MasterControl helps our customers do. Our patented Validation Excellence Tool (VxT) cuts validation time to an average of 45 minutes for an upgrade, letting you take full advantage of the latest changes to help with your digital quality management activities. Now, we're taking things a step further by cutting the time down to an average of just 10-20 minutes.
Regulatory bodies never released a step-by-step formula for computer software validation. Because the industry was left to its own devices it's perhaps understandable that the accepted approach was to over validate. But validating everything as if all components are high risk and doing all the validation work by yourself is a heavy load that doesn't add value. That's why the U.S. Food and Drug Administration (FDA) has been encouraging companies that manufacture regulated products to take the least burdensome approach that still ensures compliance and safety.
A big part of this approach is taking advantage of the work that your software vendor does. As a vendor, we're just as concerned as you are about proving our software functions the way you need it to. And we're very familiar with that software. Part of the least burdensome approach is trusting the computer software validation done by your vendor and not duplicating their efforts. MasterControl's validation strategy is built on this idea. We've offered our validation documentation to our customers for over 15 years. VxT then uses this documentation to show customers if further validation is needed on their part. The new Validation on Demand (VoD) offering helps customers with Manufacturing Excellence run these additional tests through a completely automated process. We've already validated our software and that documentation is available to you. If you follow our best practices when using our software, VoD will let you complete any additional formal validation against your unique workflows, and in your specific environment, with the click of a button.
Automation and digitization can make quality management much easier but using a lengthy validation approach negates some of those benefits when it comes to time savings. Digital quality management can eliminate many data entry errors, ensure faster investigation time for quality events, keep you in an audit-prepared state, and more. But getting the full benefits from your software systems requires frequent upgrades. And every time you upgrade you need to validate the changes to remain in a validated state. A validation process that won't be complete until the next release comes out isn't doing you or your customers any good. Digital quality management gives you flexibility you could never achieve on paper. And VoD will ensure you can always use the latest version of our software quickly, so you continually improve quality management.
Manufacturing Continuous Improvement
The benefits of good computer software validation practices don't end with quality. They extend to every area of the business. Continuous improvement in manufacturing aims to improve efficiency while minimizing downtime and waste. If you want to continually improve in your manufacturing processes, you need to continually improve the software you use. If you're on an older version of a manufacturing execution system (MES), you're inherently limited in how much you can improve because your system is stagnant. Continuous improvement in manufacturing requires that your processes and your technology progress. For those who use Manufacturing Excellence, VoD ensures your manufacturing lines benefit from the latest updates immediately without missing out during a lengthy computer software validation process.
Conclusion
Computer software validation has traditionally been a bottleneck, but that's quickly changing with new technology. VoD lets life sciences companies stay compliant while getting the latest updates with the least effort on their part. Rather than being detrimental to customers, validation actually becomes beneficial. It enables manufacturers to get their products out the door faster and spend less time worrying about the paperwork.