Paperless Manufacturing: How Toxic Is Your Relationship With Batch Records?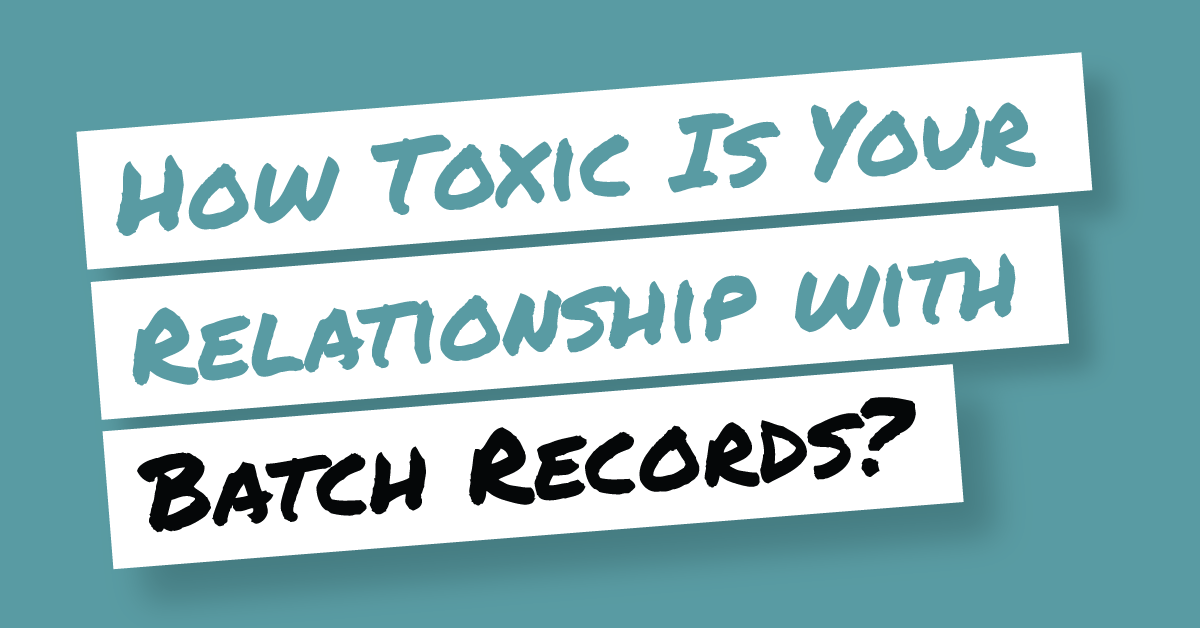 It's no secret that relationships can be complicated — even downright unhealthy. Few things are more stressful than sorting through the nuances of a relationship, figuring out where you stand, and deciding on a course of action. If you're in life sciences manufacturing, you're likely in just such a situation with paper batch records.
You're no doubt feeling a range of emotions right now. Your gut feeling tells you something is wrong. Then you look at your peers and see all the awesome things they're able to accomplish using electronic batch records (EBR). Still, you've worked with paper throughout your entire career. You're so enmeshed, you complete each other's sentences — even though it's in pen. But could this be the time to move on, to pursue the digital transformation in manufacturing you've been longing for? You might need to be the bigger person and walk away. Errors on batch records, long review cycles, long lead times, deviations — they're all taking a toll. Take this quiz (or our more detailed interactive assessment) to find out where your relationship with paper is really headed.