Avoid These 5 Examples of Quality Management Failures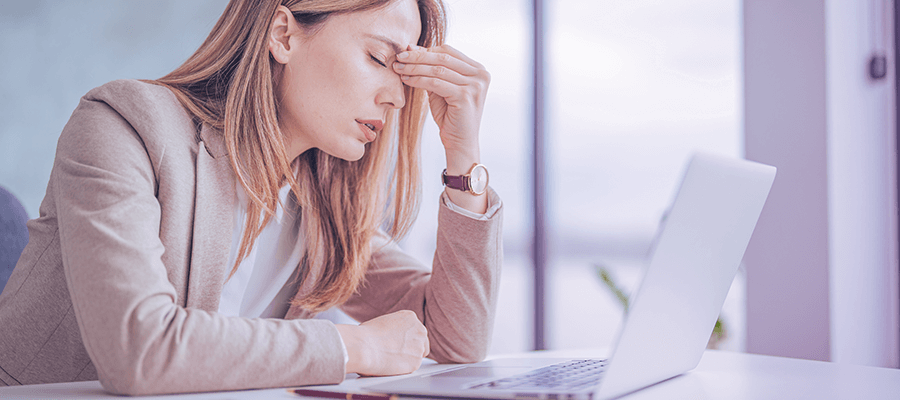 Quality management failures are a headache in any industry, but the consequences are potentially fatal in the life sciences where life-saving products are on the line. This makes it all the more critical to avoid failure wherever possible. Failure can be caused by many things, but one way to significantly reduce the odds of failure in your organization is to use an electronic quality management system (eQMS). An eQMS is an important part of digital quality management and helps your company advance toward further digital maturity. The following five sources of quality management failures can easily be addressed by an eQMS.
#1: Manual/Paper-Based Processes
This might seem easily solvable if you use any type of digital quality management in your organization, but in our research we found that even with an eQMS there can be manual processes. Examples of quality management failures that come from this issue can range from failing an audit to falling behind on training to having to scrap a batch. Manual processes require a lot of human involvement which makes them a potential source of human error. An eQMS that connects all quality processes and reaches into other areas of the organization, such as manufacturing, goes a long way to eliminating these problems.
#2: Time-Consuming Quality Administration
This is another area where you might think an eQMS would eliminate the pain and potential for failure. In some ways, that is true, but digital quality management requires computer system validation to be compliant. The examples of quality management failures here can be very severe. The point of validation is to ensure the software does what it's supposed to do. Depending on how high-risk those processes are, the software failing can cause serious problems for your customers. Even if the software does perform as expected, inadequate validation can cause trouble during an inspection. That's why your software vendor should work with you to reduce the validation burden so digital quality management makes your life easier instead of harder.
There's really no need to explain how falling short in this category leads to quality management failure. Even when audits don't lead to failure, they do cause a lot of stress and take a long time. Depending on the system you use, an audit can involve hunting around for paper documents and trying to make sure you have the most recent version of a document. Digital quality management can eliminate these problems. With an eQMS that connects all areas of quality management, you can easily pull up your documents from a centralized source. And, since every revision is tracked and old versions automatically archived, you'll always know that you have the most recent version of a document.
#4: Cost of Quality
There are two sides to the cost of quality coin. Cost of quality can refer to the costs of quality assurance and the measures you put in place to ensure quality in your products. On the other hand, cost of quality can also refer to the cost of low quality, e.g., the money spent on a recall of defective product, the reputational damage from a Form 483, etc. The latter are clearly examples of quality management failures. Investing in an eQMS does fall under cost of quality, but this is a cost that leads to better products, faster production, and simplified compliance. Over time, this lowers the cost of quality because it decreases the costs that come from poor quality.
#5: Limited Quality System/Process Data Visibility
You may try to make data-driven decisions, but having a complete picture of your data is hard when you're not using completely connected systems that automatically pull up-to-date data for you. Unfortunately, digital quality management doesn't in and of itself ensure you'll have the visibility into your data that you need. If your systems are disconnected and you have to pull data into another application to prepare reports, you're losing out on some of that visibility and introducing the possibility of human error. An eQMS that has reporting built in can offer the data you need immediately with only a few clicks. This reduces quality management failures by helping you catch issues before they escalate and making you aware of opportunities that you might've otherwise missed.
Conclusion
This is just the tip of the iceberg when it comes to quality management failures and how digital quality management helps you avoid them. You can find out more information, including the numbers on how widespread these problems are, by downloading "Avoid These Top 5 Quality Management Failures."