New Paradigm for Quality Event Management Unveiled at Masters Summit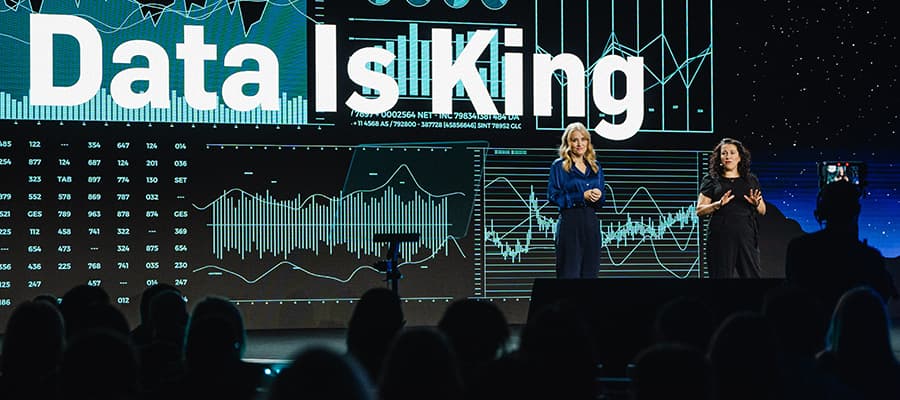 Ever since electronic quality management system (eQMS) solutions first arrived on the market, quality professionals have been forced to shoehorn their processes to fit the rigid functionality of their organization's software of choice. To date, quality leaders' only option has been to adapt their organizations' unique processes to their software's preconfigured form templates, pre-built processes, and predefined data models. But in January, the traditional approach to managing quality events is going to change. Big time.
At Masters Summit 2023, held Oct. 16-20 in Salt Lake City, MasterControl unveiled a game-changing new paradigm for managing quality events – a configurable model of quality excellence that puts the quality professional in total control of their own processes, workflows, and data. The advanced quality event management (QEM) innovation that will be released in January 2024 brings unprecedented flexibility in the way quality processes can be adapted to the available data.
The new advanced quality event management software offers incomparable adaptability and control, putting the power to design processes, build forms, and capture data entirely in the hands of quality leaders –without any custom coding needed.
"Every company has unique needs, and processes that are going to work for one aren't right for another, even within the same industry or with the same regulations," MasterControl Executive Vice President of Product Sue Marchant told Masters Summit attendees. "You need to be in control of your workflows and data captures, to be able to pivot easily in your processes, and have a tool that allows you to create detailed, structured quality events or a simple form."
Marchant said MasterControl's innovative quality event management software will give quality professionals "endless ways to customize processes to fit exactly what you need and to define where and when you want a data point captured."
Attendees at Masters Summit 2023 were given a sneak peek into some of the impactful features and capabilities the forthcoming quality event management tool will provide when it becomes generally available in January. Marchant and MasterControl Senior Director of Product Management Patricia Santos-Serrao showcased some of the tool's most eagerly anticipated benefits, including:
No-Code Forms and Workflows:

The MasterControl quality event management tool provides in-context configuration and simplifies the building of forms and workflows through an easily integrated solution. It offers quality professionals the option to design their own custom forms and workflows or edit the included best-practice templates to better meet the specific needs of their organizations. The ability to add or remove new steps on workflows or to add or remove data captures on certain steps is right at the user's fingertips. Users can also create branched workflows, define data requirements, design dynamic forms, automate routing, and more.

Intuitive User Experience:

Whether you're in the MasterControl system every day or just a once-in-a-while user, the advanced quality event management tool provides a dynamic homepage that is designed to give any level of user the at-a-glance understanding needed to perform their duties. Little or no training is required for users already familiar with MasterControl to start using the tool. It includes actionable task lists and email and in-app notifications. As an added bonus, it allows multiple users to complete tasks, such as filling out forms, simultaneously.

Supercharged Data Management:

Santos-Serrao affirmed a fact every quality leader knows by heart: Data is king. "Tracking and trending every event type, location, severity, and piece of equipment and product involved makes all the difference in your ability to assess and mitigate risk," she said. "MasterControl puts you in control of your data. You get to control what you want to report on and ensure that you can attribute meaning to those data-driven decisions for your organization."

Intelligent Automation:

Today's quality professionals need software that allows them to design their own processes and capture the data they need most – where they need it, when they need it. With MasterControl's quality event management tool, your data and the rules you define determine which form elements are required and how events are routed through workflows, including approvals, additional data captures, and required steps. The software's data-driven architecture and rules simplify complex processes and bring logic to quality events.

Streamlined CAPA Management:

Managing corrective actions/preventive actions (CAPAs) can be one of the most time-consuming aspects of dealing with quality events. With the digital connectivity afforded by MasterControl's quality event management tool, iterative actions and process improvements can be made in mere minutes. As a result, accelerated CAPA management allows companies to respond to critical quality events faster while also helping them incorporate broader quality goals into every affected process.

Quality That Exceeds Regulators' Expectations:

The advanced quality event management tool maintains the same closed-loop system approach that has made MasterControl's eQMS famous. And since it is specifically designed for compliance in highly regulated industries, the new quality event management tool includes automated audit trails and risk-based rules.
Beta testers of the advanced quality event management tool echoed the MasterControl product team's excitement about the new product's ability to put quality leaders right where they belong: completely in charge of their own data, processes, workflows, and forms.
"It takes the fear out of forms," said Kevin Rodriguez, eQuality systems manager at BioBridge Global, one of the companies involved in the beta testing. "Advanced quality event management makes me feel cool!"
To learn how a modern eQMS with built-in advanced quality event management capabilities can benefit your organization, contact a MasterControl representative today.