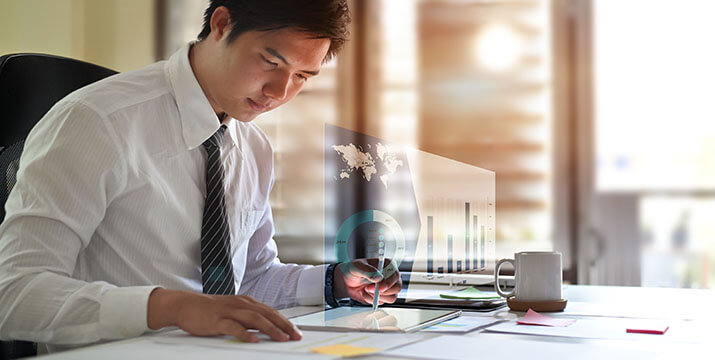 The oft recited adage, "if it isn't documented, it didn't happen," is forever etched into the minds of quality managers everywhere. They put document control at the core of quality management — no process is started, completed, revised, repeated or replaced without being thoroughly documented.
It can also be said that if it is documented, but the documents can't be found, it didn't happen. In the life sciences industry, this type of oversight can lead to noncompliance and costly delays in getting a product on the market.
What Is a Document Control System?
Documents and records serve as proof that your company follows good manufacturing and document management practices required for quality and regulatory compliance. A document control system is the process of organizing, routing, tracking, authorizing and distributing all documentation involved in the design, development and manufacturing of products. Document control also continues in the postmarket surveillance processes to track the documentation involving complaints and corrective and preventive action (CAPA).
Types of Documentation Required for Developing Regulated Products
Life sciences companies produce a significant amount of documentation, much of which needs to be readily available to auditors during inspections. The following are a few of the documents that accompany product development:
Quality manuals.
Design input and output documents.
Test plans.
Nonconformance logs.
Careful handling of large amounts of documentation is challenging, but it's critical that all documents are complete, accurate, up to date and includes all metadata. According to 21 CFR 820, every controlled document must clearly state:
Who created the document.
Who checked the document and data.
Who approved the document and when.
The document's status (valid, draft, in revision, awaiting approval).
The document's revision number.
Authorization (controlled/registered copy or authorized printout with signatures).
A documentation process that follows the afore-mentioned guidelines meets the basic (checklist) standard of a document control system. After that, it's common for companies to assemble their own structure and processes for managing documentation using paper-based, electronic or a combination of both types of tools to meet the requirements for compliance.
Employing a paper-based or hybrid system that adheres to regulatory guidelines for the sake of being compliant can adversely impact your production timelines and time to market. The mechanics of making revisions, routing documents for approval and locating or redrafting lost documents are the biggest speed bumps in a product's life cycle. Consider the following "hypothetical" scenario of a paper-based document control system.
Document Management (Not So) Best Practices
You're walking through a manufacturing area with the company's quality manager to see their document control system in action. You have randomly selected a procedural document that includes setup procedures, calibration parameters, acceptance criteria and work instructions. The document you are carrying is meticulously formatted, printed and neatly placed in a binder.
You arrive a workstation and see the same document. Right away you have a pretty good idea of how their document control system works, which seems to include saving money on paper and printing. The procedural document is an authorized photocopy bound with a large clip that's straining to hold all the pages in place. The front page sports the document's revision number, along with a date scrawled underneath the previous revision and date that have both been crossed out. There is a hand-written list of instructions where updated sections need to replace outdated sections. At the bottom of the front page, you spot a row of signatures, which you intuitively conclude are the autographs of the document's approvers.
At another workstation, you see an older version of the same binder-clipped document only without updated instructions. You surmise that the updated instructions haven't arrived yet, then discover that this assumption is incorrect. Thumbing through the document, you see sections of content crossed out and notes accompanied by signatures scrawled in the margins.
It appears that a different person expedited the change process for this document. Instead of printing and routing the updated sections, this person might have streamlined the routing process by walking around to each stakeholder and waiting while each person manually entered and signed the revisions. Then the same document was simply returned to the workstation. Having multiple active versions of the same document makes it difficult to identify the correct draft, which voids the version control aspect of document management.
The next stop on your tour is a storage room that houses stacks of boxes that serve as a documentation repository. Each box has a label revealing the type and status of the documents it stores. The document control staff tracks and locates all the documentation using printed spreadsheets attached to a clipboard. To retrieve a requested version of a document, the staff members sift through the boxes to find what they need.
Effective Document Management is a Tall Order for a Paper-Based System
While the previously described documentation "process" does abide by the regulatory guidelines, it's not exactly the poster child of an efficient, scalable document control system. As a central part of the larger quality management picture, documentation has a big impact on the entire operation. When there is a data accuracy conflict, an approver is unavailable or a document gets lost, production delays are almost guaranteed.
With so many moving parts, a paper-based document control system is prone to any number of errors and nonconformances. Many organizations are moving toward digitized document control systems as a way to eliminate document-related violations and production setbacks.
In addition to avoiding routing delays and losing documents, an electronic system enables multiple stakeholders to simultaneously review a document, reconcile conflicts and enter approval signatures from anywhere. A document control system that integrates with all other components of a quality system automates routing and distribution, sends reminders to stakeholders and alerts the necessary personnel that new procedure training is required. Your document control system should speed up instead of stand in the way of getting a product on the market.
---