FDA Form 483 for Medical Devices: Top 5 Reasons to Receive a Warning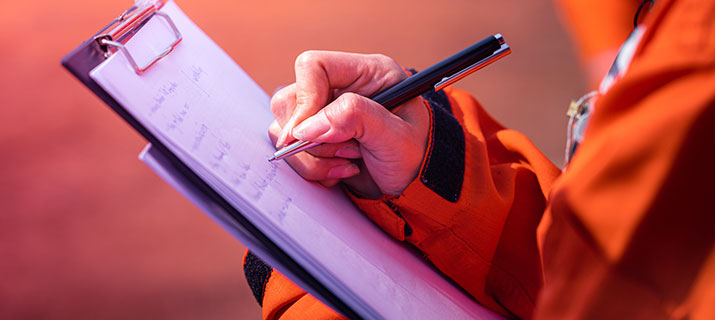 Anyone in medical device manufacturing knows that regulatory compliance is a colossal and complex effort beset by numerous processes and variables that are about as easy to control as screaming kids in a grocery store. Any number of things can slip through the cracks and fall right into the lap of a regulatory inspector — making their way into intricately worded correspondence, such as a Form 483 or warning letter.
Form 483 observations and warning letters issued by the U.S. Food and Drug Administration (FDA) can be a bit of a nuisance. They typically follow a standard motif, beginning with an enumeration of specific findings, follow-up instructions, a deadline for completing the follow-up instructions, potential consequences for not following through with the follow-up instructions, and multiple bottles of pain reliever.
Understanding the common compliance infractions can help with identifying and mitigating them before they lead to extra work and costly delays. To that end, MasterControl recently published the industry brief "Most Common Reasons for FDA Form 483 Observations and Warning Letters in Medical Device Environments."
Based on data compiled from 2017 through 2019, the most common FDA observations that to lead to a Form 483 or warning letter involve the following processes:
Corrective action/preventive action (CAPA).
Purchasing controls (supplier management).
Medical device reporting (MDR) procedures.
Process validation.
The guidelines for CAPA procedures are spelled out in the Quality System Regulation (QSR) 21 CFR 820.100(a). Compliance with this regulation involves documenting procedures for identifying, responding, and mitigating problems discovered during production and in response to complaints. It's important that this documentation is complete, accurate, detailed, easily accessible to inspectors, and followed by all staff members.
Common observations regarding CAPA include:
Lack of standard operating procedure (SOP) documentation instructing employees on launching a CAPA.
Failure to launch a CAPA upon discovering an issue.
Lack of a documented justification for not launching a CAPA.
21 CFR 820.198(a) details the requirements for handling customer complaints. For compliance, a medical device manufacturer must maintain complaint files, as well as procedures for receiving, reviewing, and evaluating written and verbal complaints. The regulation's complaint handling guidelines address:
The time frame for processing complaints.
The process for handling verbal complaints, including the documenting and filing time frame.
The criteria and process for reporting complaint issues to the FDA.
A common nonconformance regarding customer complaints is no SOP documents exist for complaint handling.
Supply chains are increasingly extensive and complex, which makes ensuring a high level of quality throughout the supply chain and a product's life cycle challenging. The regulation 21 CFR 820.50 applies to purchasing controls. Manufacturers are responsible for ensuring that all products purchased from suppliers conform to the requirements. In the event of a supplier corrective action request (SCAR), sponsor organizations are accountable to make sure the non-conformances are corrected.
Common observations regarding supplier management include:
Lack of a clearly defined level of control over suppliers.
Supplier evaluations are not documented.
Too much reliance on supplier self-assessments.
According to 21 CFR 803.17, manufacturers, user facilities, and importers of medical devices must develop, maintain, and implement written medical device reporting (MDR) procedures. Effectively determining when an event meets the requirement for submitting a medical device report to the FDA can be challenging. That said, companies are encouraged to create and document policies to ensure the correct process and criteria are understood throughout the organization. A common observation regarding MDR is the lack of complete and up-to-date documentation for properly identifying and notifying the FDA of reportable events.
21 CFR 820.75(a) details the process validation guidelines for developing regulated products. The processes must be validated with a high degree of assurance that they will consistently produce quality products. Process validation involves gathering and evaluating data at every stage of a product's life cycle. All validation processes must be recorded, fully documented, and have results available upon request. A common observation regarding process validation involves the lack of sufficient documentation identifying the frequency of validating and revalidating manufacturing processes.
View the industry brief "Most Common Reasons for FDA Form 483 Observations and Warning Letters in Medical Device Environments" to learn more about being audit-ready and avoiding a Form 483 or warning letter.
---