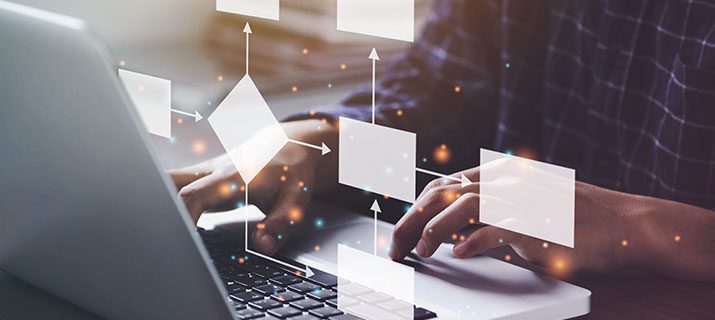 The best way to pass an inspection conducted by the U.S. Food and Drug Administration (FDA) is to prepare for one, and the best way to prepare for one is to always be ready for one. With proper preparation and the right tools, a manufacturing organization can always be ready to pass an FDA inspection relatively stress-free.
During an inspection, a facility must be able to demonstrate that it is in a state of control. It may do so by having a quality system in place, understanding FDA expectations, and monitoring these systems. But no matter how compliant a quality system is, if the manufacturer cannot sufficiently show and prove it, the agency will not get the message. In the eyes of the FDA, if an activity or event that is not clear and documented, it didn't happen.
Process mapping and gap analysis can help manufacturers not only show the FDA that an organization is compliant with regulatory expectations, but also help demonstrate that standard operating procedures (SOPs) are correct and that employees understand them.
SOP Process Mapping
Ensuring a process is in a state of control begins with defining what that process entails. That's why manufacturing facilities maintain many SOPs. But the FDA wants to see that SOPs are actually being translated into action rather than simply sitting in a filing cabinet or in the cloud. Process maps can be tools for doing that. They can help visualize complex, detailed information in SOPs, serving as a snapshot of how a given process is maintained in a state of control. By using SOP mapping, a manufacturer can define, communicate, and continually improve complex procedures and processes.
SOP process maps can take different forms, portray different levels of detail, and satisfy different needs, including:
Communicating information in an easy-to-follow-and-understand flowchart or swim lane diagram.
Aiding the problem-solving process, for example during corrective actions.
Identifying actual process steps to reveal potential problems and solutions.
Showing linked processes and sequences for procedural accuracy and customer focus.
Helping employees understand important characteristics of a process to draw conclusions, investigate, and formulate answers.
For instance, a SOP process map may provide an overview of an investigation system, illustrating what prompts starts an investigation, its process and decision trees, and approval for quality and effectiveness. While a manufacturer's SOPs may be dozens of pages long, a process map can provide employees with an easy-to-follow flowchart that visually demonstrates how the investigation system works.
A process map may also be used to solve a known problem, such as batch records getting lost. Mapping out the route of records may reveal many paths as the records move between different areas and people. Seeing the process laid out visually could allow the manufacturer to revisit the physical layout of its operations and adjust the flow of the batch record process accordingly. In this way, process mapping can be used not only for an SOP, but for an entire system.
SOP Gap Analysis and Inspection Preparation
To ensure employees understand and correctly follow practices laid out in SOPs, manufacturers may create process maps of current practices and compare those against SOPs and regulations. This gap analysis will identify differences between activities and expectations in the SOPs. Once such differences are understood, the manufacturer can revise either the SOPs or the practices, resulting in a new process map.
This same approach is followed to conduct a gap analysis of procedures and practices relating to FDA regulations, guidance documents, and audit response commitments. A regulatory gap analysis is a strategic way for a manufacturer to be prepared for FDA inspections. The process begins with the development of a comprehensive action plan that brings together mapping, quality system reviews, SOP reviews, and gap analysis, and then comparing them to regulatory expectations.
Conclusion:
An FDA inspection is a verification activity that serves to provide assurance that manufacturers are in control. Inspections check procedure against practice ("Say what you do"), check practice against procedure ("Do what you say"), check records against procedure ("Prove it"), and check to see if the practice is effective and meets quality system regulation (QSR) requirements.
A key element in all this is the ability to clearly demonstrate and communicate one's quality system, and process mapping and gap analysis can help. Together they can show an FDA inspector how a system works as well as identify compliance issues internally well before the FDA arrives.
---