Webinar Highlights the Necessity of Digitization in Manufacturing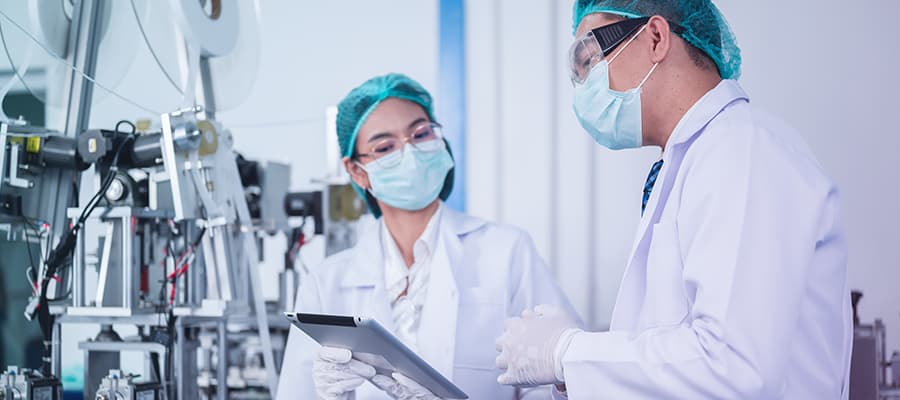 Pharmaceutical and medtech manufacturing are among the most innovative industry sectors, making significant contributions to health care therapies. However, despite being on the cutting edge of scientific advances for treating patients, many of these organizations currently function with outmoded manufacturing operations.
Paper-based production records, manual documentation reviews, and siloed data repositories are just a few of the day-to-day processes companies rely on to get products out the door. However, this operational approach won't be the status quo much longer. According to our recent research on the level of digitization among life sciences companies, over 65% of organizations in pharma and medtech industries are actively pursuing digitization in manufacturing.
MasterControl's original research led to the development of the webinar "4 Reasons Pharma and Medtech Manufacturers Should Digitize." The webinar explores this transformation in-depth and helps you answer the question: "Where does my organization fit within this trend?" It also details the stages of digitization using a multiphase process called the Digital Manufacturing Maturity Model. You then learn how to evaluate your current level of digitization and embark on your own transition.
Webinar Presenters and Highlights
The webinar features MasterControl Senior Vice President of Go-to-Market Strategy Marty Smyth and Senior Product Marketing Manager Caitlin Minton-Smith. Their presentation touches on several critical aspects of companies digitizing their operations, such as what the future of manufacturing will look like and why manufacturers are rushing to implement digitization in manufacturing operations.
"One of the many reasons we see people wanting to digitize is to increase visibility. You can't fix and you can't optimize what you can't see," said Smyth. "Every degree you are away from real-time [visibility] is an opportunity for running more product in a suboptimal environment, creating errors, creating waste, creating scrap, [etc.]."
Why You Should Watch the Webinar
If you don't want to keep relying on past experiences, a crystal ball, or fortune cookies to orchestrate your manufacturing operation, you'll want to see this webinar. One of the advantages of a modern MES is the ability to gather more data and use it to its full potential. Your manufacturing operations would greatly benefit if you could:
Make more informed, data-driven decisions.
Improve manufacturing processes and speed to market.
Clearly see your entire manufacturing operation and better understand current and future customer demands.
Identify opportunities to accelerate productivity and boost profitability.
Check out MasterControl's webinar "4 Reasons Pharma and Medtech Manufacturers Should Digitize" and gain some valuable insight into the future of life sciences product manufacturing.