Digital Quality Management Is Hard - Here's How To Do It Right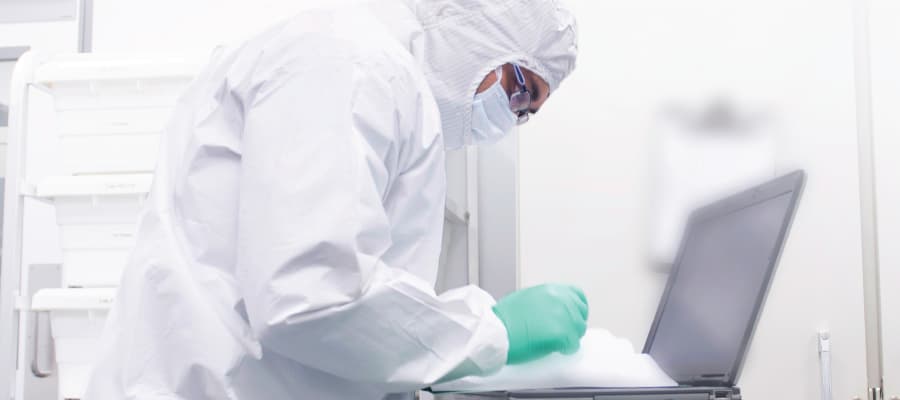 Digitizing is a difficult process that involves every department in an organization. You need input from senior leadership and team members that are willing to adopt new technology. At MasterControl, we wanted to determine where the life sciences industry stands in its quality management system (QMS) digitization efforts and how we can help you make progress on your digitization journey and overcome these difficulties. To jump ahead to the good stuff, you can download the report here.
We spoke to quality experts working in pharma, medical device, biotech, and more. These individuals worked for companies ranging in size and annual revenue from very small startups to large international corporations. We learned that, while digitizing tends to be a priority — or a high priority — only 42% of these organizations have a formal digital quality management transformation plan.

QMS Implementation Isn't Everything
Don't misunderstand — purchasing an electronic quality management system (eQMS) is essential for digital transformation in quality management. And to give credit where credit's due, 85% of the organizations we surveyed have a QMS. That's a good start. But it is just a start. When we looked at how the QMS is used, the stats were less encouraging. Only 29% of those who have a QMS have it fully implemented at all facilities. Partial QMS implementation was the status for the majority of organizations. (You can get more information on where QMS implementation stands by downloading the report.)

Fully implementing your QMS at every location should be the goal, but this understandably takes time. However, if you're going to invest in a QMS, the biggest ROI will come from using as much functionality as you can in as many facilities that will find it useful. Otherwise, digital quality management software will be a tool that benefits few and provides little value. When you do have QMS implementation mastered across all locations, it's time to integrate your digital quality management software with other enterprise systems.
Integrations for Digital Quality Management
Digitization isn't limited to the quality department. To get the most value out of digital quality management, your eQMS needs to exchange information with other enterprise systems. These include manufacturing execution systems (MES), laboratory information management systems (LIMS), etc. In our research we found that some integration was normal, but the system that was most integrated with a QMS was LIMS at 54%. Only 31% have their MES and QMS integrated.

If your systems aren't integrated, you're keeping some of the problems associated with manual and paper-based processes. There's overlap between the data that goes into certain systems, so entering that data multiple times introduces the possibility of human error. With digital quality management, the fewer times someone has to enter data, the better. You can learn more about the benefits of integration by downloading the report.
More About QMS Digitization
There's a light at the end of the QMS digitization tunnel — and it's not a train. The digital quality management journey is long and difficult, but it produces results that are well worth it. In our study the most common reason that respondents' companies were interested in further QMS digitization was that it's a competitive advantage. Life sciences companies that don't continually progress on their digital journey risk falling behind to the point that it's nearly impossible to catch up. To learn more about easing the pains of digital transformation in quality management, download the report here.