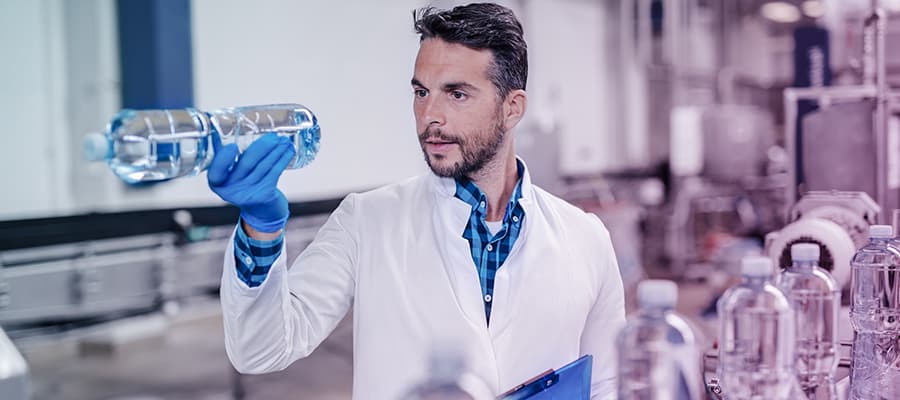 Most life sciences manufacturers already utilize some form of digital manufacturing solution as part of their core enterprise processes, such as:
However, even with these digital systems in place, a critical disconnect too often remains between quality assurance and manufacturing operations. When those on the production line must rely on paper-based batch records and spreadsheets for official documentation it creates an inefficient process that requires painstaking, manual review of the finished batch record before release.
This disconnect has left manufacturers susceptible to haphazard data entry errors, lengthy batch record reviews, prolonged shipment delays, and other challenges common to paper-based processes. By continuing to rely on outdated, manual manufacturing processes, organizations are increasing their risk of poor data integrity and ballooning operational costs.
They are also missing out on the full benefits connected digital manufacturing solutions can provide, including:
Streamlined production processes.
In-line process compliance.
Reduction in unplanned downtime.
End-to-end traceability throughout production.
Going paperless on the production floor can produce measurable results that have a significant impact on manufacturing operations, product quality, and the bottom line.
In MasterControl's report, "Metrics That Matter for Quality Manufacturing," sampled life sciences companies considering a move to digital production records said they anticipated being able to achieve 30% efficiency gains. As more data is collected after implementation, those predictions are becoming reality. To date, manufacturers that have fully incorporated digital manufacturing solutions into their production record processes have realized three major measurable benefits.
Fewer Production Errors

Throughout the manual production record process, tasks are slow, convoluted, and particularly prone to human error. As each step is completed, records must be filled out on paper manually – often by hand. For companies relying on a manual, paper-based production record process, inaccurate or missing information can have real consequences on their ability to ship products, remain profitable, and maintain audit-readiness.

Taking the production record process paperless with modern MES software that integrates with other systems can:
Decrease data input errors.
Reduce data integrity issues like mismarks and missing or illegible fields.
Automate review and traceability of changes and/or edits.
Fewer Deviations
A manual production record process will cause problems such as slow detection of necessary deviations and higher occurrence of disruptive in-process deviations. The longer the wait for a document to be completed and uploaded, the longer it can take to see when a deviation is necessary. This lack of deviation control increases the risk of deviations resulting in a product that is outside of acceptable delivery parameters or delayed.
A connected, digital manufacturing solution can help companies:
Lessen deviations and deviation impact.
Decrease the number of deviations that turn into corrective actions/preventive actions (CAPAs)
Gain greater access to data and insights from the factory floor.
Faster Review and Release
When records must be assessed manually before the manufactured product can be released, the time it takes to check entries, request corrections, and make revisions adds up. Physical document review is slow and often just as prone to human error as handwritten entries. In addition to tying up resources with paperwork, a manual, paper-based review process can lead to lot release delays and slow cash flow — not to mention the potential for an entire production batch to be scrapped due to error or conditional material sensitivity.
Truly paperless, modern MES software with digital data input, built-in controls, in-process training enforcement, and automated workflow routing as part of a connected digital manufacturing solution enables a dramatic reduction in time spent reviewing and correcting documentation.
When manufacturers are ready to let go of paper-based or unintegrated hybrid solutions on the production line, they must evaluate any new technology on its ability to drive measurable impact on their operational performance and product quality. A digital production system like MasterControl Manufacturing Excellence can close the digital gap left by paper processes on the shop floor and deliver significant, measurable efficiency and quality improvements.
To learn more about how a connected digital manufacturing solution and automated production records help life sciences manufacturers improve key performance metrics in their digital transformation journey, download the free report, "Metrics That Matter for Quality Manufacturing."