Medical Device Manufacturing Trends, Part 1: Resilient Supply Chains Require Modern Tools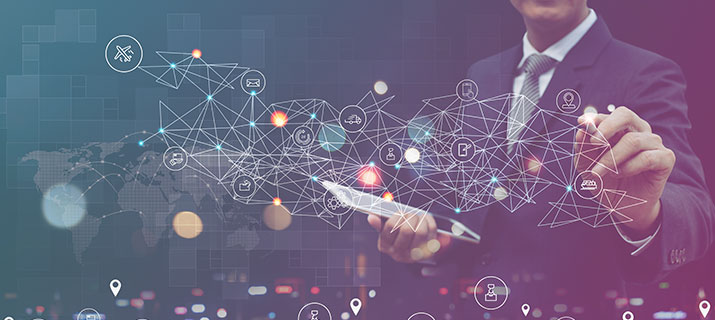 While visibility, agility, and responsiveness have been priorities in managing supply chains for decades, the disruption and volatility around the COVID-19 pandemic amplified their critical role. In doing so, it brought to light the need to digitize and integrate supply chain systems to ensure all relevant data and insights can be connected for optimal resiliency.
In a survey of digital transformation strategy leaders across 12 sectors, 80% said a responsive operations and supply chain is the single biggest digital transformation priority — more than any other part of the business.1
To protect themselves in the face of supply chain volatility, medical device manufacturers should reassess their supply chain capabilities with an eye toward proactive, tech-enabled solutions.
3 Considerations for Reassessing Supply Chain Capabilities
"The organizations we've spoken with recognize that resilience isn't just about dealing with the issues and challenges of today," McKinsey & Company reported in 2021.2 "Rather, it's also creating a culture fortified with technology and digital tools that enable them to see around corners, to be ready for the changes that are yet to come."
Drawn from a recent medical device manufacturing trends brief published by MasterControl, these are three considerations that medical device and diagnostic manufacturers should keep in mind when reassessing their supply chain capabilities.
#1: Leverage Existing Technology
When exploring digital transformation efforts, many manufacturers face real barriers. For example, legacy systems can't be integrated easily, and new technology must be tested and validated. Better use of existing tech investments may be the right first step instead of immediately kicking off a large digital transformation project. Many organizations are not using their current supply chain systems to their fullest potential or taking full advantage of all available capabilities. This means they also aren't leveraging their most valuable but underused assets: the data produced by their existing technology. Smarter use of untapped tools at their disposal can help manufacturers get the most value from their current systems, without overhauling their tech stack.
#2: Invest in Platform-Centric Solutions
Many medtech manufacturers continue to piece together disparate applications to coordinate multiple processes and data streams, leaving crucial data disconnected and unusable between systems. For companies looking to connect those data and processes, integrated platforms have become the most reliable mechanism for breaking down information silos, ensuring data synchronization within a single source, and helping companies quickly adapt to supply volatility. Platform-centric medical device manufacturing solutions allow manufacturers to digitally integrate systems and data sources, including supplier data, on a common platform with minimal interruption, so they can move faster and be more agile.
#3: Prioritize Visibility from New Tech Investments
"End-to-end supply-chain visibility is priceless, but rare," as Sanbor Medical recently said.3 To cope with the complexity of their supply chain, medtech manufacturers must take steps to increase end-to-end visibility. Gaining a more holistic view of supplier data is crucial, and until a manufacturer can digitally track, store, access, and analyze all relevant supplier data and activities, it will struggle to know if a supplier is having a problem that can be passed on to the manufacturer. That is why any medical device manufacturing solution for that purpose should provide tools that enhance visibility, traceability, and transparency throughout the supply chain.
Conclusion:
The COVID-19 pandemic has had a singular impact on supply chains, with 60% of businesses being impacted it, according to one source.4 But beyond ensuring survival in the wake of its impact, many medtech manufacturers are adjusting their priorities to thrive in a modern market where the pandemic has ended but supply chain disruptions persist. As reflected in nearly all medical device manufacturing industry trends, those companies poised for long-term success are taking steps to better adapt to supply chain instability. Having the technologies in place to manage and enhance medtech organizations' data is crucial to making their supply chains more flexible, agile, and resilient.5
Read the trend brief Medtech Manufacturing: From Disruption to Evolution to explore this and other medical device manufacturing trends.
---
Resources:
---