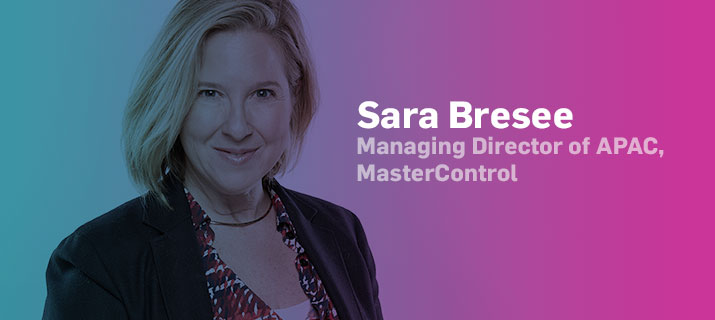 As MasterControl continues to be a part of the rapid acceleration in manufacturing technology, our aim is to see modern solutions on manufacturing shop floors throughout the world. It's only natural that we are broadening our gaze to the Asia-Pacific (APAC) region.
China, Japan, Taiwan, Korea, Australia, Thailand, Singapore, and India have long been a part of MasterControl's growth strategy. In 2008, we signed our first customer in China, and in 2010, we started working with a large pharmaceutical company headquartered in Japan. Just over a decade later, our customer base in APAC continues to grow.
Shortages Demand Adaptability
Last year demonstrated just how much a manufacturing solution like MasterControl is needed. When active pharmaceutical ingredients (APIs) become scarce, as they did during the pandemic, it puts global and national health at risk. The shortage illustrated why it is more important than ever for manufacturers to use a digital system where the entire manufacturing process of the drug is charted into a shop floor system that can be reviewed for risk by regulatory agencies throughout the globe. Only a digital solution offers this level of transparency.
Digital maturity offers significant advantages. As the world has faced COVID-19, manufacturers taking advantage of Industry 4.0 capabilities outperformed their competitors and saw a reduction in machine downtime, greater productivity improvements, increased throughput, and decreased cost of quality.(1) Technology offers scalability and adaptability that's simply not possible with outdated approaches.
Inspections and Audit Readiness
Between 2021–2022, the U.S. Food and Drug Administration's (FDA) ability to travel and conduct onsite inspections in APAC will come roaring back. While portions of audits and inspections might remain virtual, it's important for medical device, pharmaceutical, and biotech companies to be prepared to meet this regulatory surge.
With a digital solution that connects quality processes, manufacturers can always be ready for an audit. MasterControl customers in APAC often have the benefit of starting from a greenfield site, which brings the advantage of doing everything from scratch. Without a legacy system or paper-based processes that need to be updated, they can craft their standard operating procedures (SOPs) digitally first. To design practices by which manufacturing and quality collaborate from the moment the solution comes out of the box ensures no time is wasted and documents don't go missing. Everything necessary for regulatory approval is easily accessible and stored in a central location. In short, that each process is interconnected and there's no paper at that site.
Quality or Bad Press?
With the pharmaceutical industry in the spotlight, the importance of following good manufacturing practice (GMP) regulations is clear. In most major markets, regulations similar to GMP exist to ensure the safety and quality of products. If they aren't taken into account, the consequences are dire: customer health could be put at risk, compliance is jeopardized, and a company's hard-earned trust can be lost.
There are already a handful of cautionary tales from earlier in 2021. A special report by Reuters details how a former Eli Lilly and Co. employee came forward with numerous allegations about poor quality control. After a routine inspection by the FDA, the pharmaceutical giant was cited for not having the proper records to verify that it's quality management systems (QMS) were compliant.(2)
More than one COVID-19 vaccine is having issues. The U.S. Center for Disease Control (CDC) and the FDA issued a recommendation to "pause" use of the Johnson & Johnson single-dose vaccine while they review data related to six reported cases of blood clots.(3) The company released a statement noting they are evaluating the cases with European health authorities, and will delay the release of their vaccine in Europe.(4)
The vaccine developed by AstraZeneca and the University of Oxford has hit numerous quality-related roadblocks. The Washington Post reported that experts overseeing the vaccine trial raised concern about "outdated and potentially misleading" data.(5) Now European regulators have noted a link between the AstraZeneca vaccine and rare cases of blood clots. Australia had been planning to use the AstraZeneca shot for most of its residents, but news of the potential health complications caused Prime Minister Scott Morrison to switch gears and recommend the Pfizer vaccine to anyone under the age of 50.(6)
Avoid similar problems by prioritizing quality and adopting a digital solution designed specifically to help streamline quality, manufacturing, and regulatory compliance. This helps to ensure a company's products are safe, compliant, and won't encounter problems after hitting the market.
Modern Manufacturing Solutions are Imperative
Manufacturers in the life sciences have the unique challenge of maintaining a high level of quality while working quickly. A digital manufacturing solution can help regulated companies achieve both. Just a few examples from MasterControl customers include:
A 90%-100% decrease in common data input errors.
A 20%-25% reduction in total deviations.
A reduction in quality review time from 2-3 hours per batch record to 10-15 minutes per batch record.
These companies get their high-quality products to market faster and gain a competitive edge.
For manufacturers to be successful, a modern manufacturing solution is imperative. If the manufacturing boom in Asia is going to continue supporting global growth for pharma, biotech, and med device, one thing is clear – the time to digitize is now.
---
Sources:
---