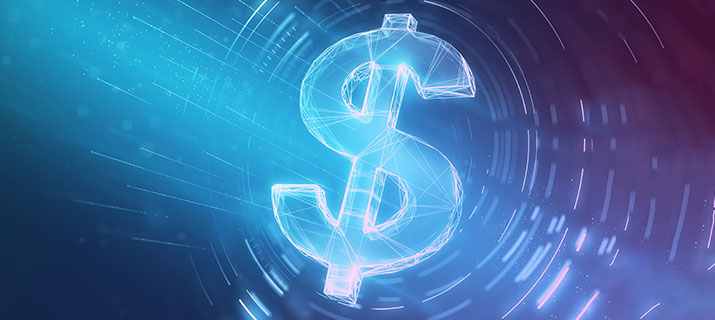 Because financial success hinges on digitization, paper-based processes need to be eliminated.
As reported by Deloitte, digitally mature companies are, "about twice as likely as lower-maturity ones to report net profit margins and annual growth significantly above their industry average." (1) The substantial difference in revenue is attributable to the advantages that come with digitization, which includes being ready for change and moving on opportunities quickly.
Looking at paper-based processes specifically, there are five critical ways a lack of digitization hurts the bottom line.
1. Disconnected Processes
Paper-based processes mean disconnected processes, which can cost you. As just one example, the higher the quality of your product, the more likely you are to succeed in the market. Accurate and useful documentation is central to quality, but if you are using paper-based processes, you leave a wide margin for error. To maintain and leverage impeccable records, you need a digital quality management system (QMS) that connects quality processes and makes it possible for you to build quality into your products' life cycles.
2. Increased Chance of Quality Risks
By using paper-based processes you increase the likelihood of quality risks, which add to your expenses and cause delays. Document control, change control, corrective action/preventative action (CAPA), quality audit, and customer complaints are just a few of the quality processes where a digital QMS could help reduce risk of noncompliance.
A department at the University of California San Francisco implemented MasterControl and found they were able to streamline and accelerate tracking and reporting of CAPAs, deviations, and adverse events by 20%-30%.
3. Reduced Visibility into Data
Gathering data for a report on quality metrics can be a challenge if that information is recorded on paper and/or stored on disparate systems. To find the figures you need, you might spend hours sifting through mountains of paper or looking through computer files. If that information turns out to be incorrect, incomplete or out-of-date, your efforts were wasted. More importantly, you still don't have the data you need.
Accenture recently noted, "To be a leader in this new data-driven world, life sciences companies must fundamentally transform how they create, manage, and effectively use data." (2)
To remain competitive, it is essential to eliminate paper documents and adopt a digital, connected system that provides access to real-time data, so you can make well-informed decisions quickly and strategically.
4. Troubled Collaboration
The majority of companies today outsource everything from formulating and compounding to manufacturing operations to clinical trials. If you aren't operating from a digital QMS, these collaborations can be challenging or impossible because not all parties have access to the information they need. If you can't collaborate efficiently, you are slowing business to a crawl. Digitization enables you to work with partners located anywhere in the world while providing the visibility they need and ensure your work is secure as well as compliant.
5. Delayed Time to Market
Consider the amount of time it takes to review paper production records. Illegible handwriting or incorrect entries need to be fixed, which requires tracking down the right information. You have to address anything that is out of specification (OOS) and confirm that everyone's training is up to date.
Adopting digital quality and manufacturing systems and automating portions of the production cycle can help you get to market faster. For example, with electronic batch records, it's possible to enforce data limits and reject incorrect entries. Errors are fixed in real time on the production line. Review times are significantly shorter. Rather than going through stacks of paper and looking at each entry line by line, the only information needing review is exceptions to processes and documentation.
By digitizing, MasterControl customer Wellington Foods was able to reduce the time it takes to complete post-production reviews by 75%-80% and get to market faster.
Conclusion
The benefits of digitization are significant, but the most pressing reason to eliminate paper-based processes is the amount of time and money they are costing your company. Stop hurting the bottom line and digitize now. To learn more, read MasterControl's new Insight Brief, "Top Five Ways Digitization of Paper-Based Processes Can Boost Financial Success."
---
Sources:
Putting digital at the heart of strategy, Ragu Gurumurthy, Rich Nada, and David Schatsky, Deloitte, 2021.
Digital Transformation in the Lab: Bridging Analog Islands in a Digital Ocean, Survey Report, Accenture Life Sciences, 2020.
---