Jonathan Beckstrand
CEO
Jon Beckstrand is responsible for the overall direction and vision of MasterControl. Since his leadership began in 2002, MasterControl has enjoyed robust growth, introduced an array of new solutions, continued the company's push for innovation, and advanced its position as a leading provider of quality management software and services for regulated companies.
Over the course of his 20 years in the software industry, Beckstrand has served on the executive team of a midmarket financial services focused software provider and advised software and IT companies on company strategy and mergers and acquisitions as part of a team at KPMG in Chicago and Silicon Valley.
A CPA/attorney, Beckstrand received a bachelor's degree in accounting from the University of Utah and a law degree from Brigham Young University.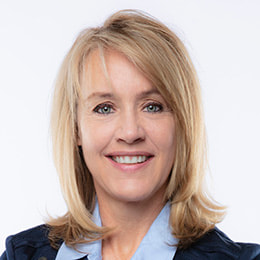 Michelle Tanner
CFO
Michelle is a highly accomplished, financial executive with 25 years' experience and expertise serving in a variety of executive leadership positions, including the high-tech and software as a service (SaaS) industries, from startups to multi-billion-dollar organizations. As chief financial officer (CFO) at MasterControl and as a member of the senior leadership team, she advises the company's executive team on long-term strategies and plays a key role in building winning financial and economic models based on evolving industry dynamics. Michelle is passionate about numbers and about promoting a business plan and related strategies that strongly emphasize long-term, customer-obsessed relationships and recurring revenue.
Before coming to MasterControl, she held executive positions with InsideSales and Venafi, two other leading SaaS companies. Michelle is a certified public accountant (CPA) and earned a bachelor's degree in accounting from the University of Utah.
Matthew M. Lowe
EVP of Product
Medical device expert Matt Lowe joined MasterControl in 2006. Since then, he has served MasterControl as a product manager and senior vice president. His career includes product development and product management at Ortho Development Corp. and at Bard Access Systems, a subsidiary of BD. Lowe has successfully launched more than a dozen medical devices. He has five patents issued and one pending. His regulatory experience includes writing a 510(k) that was cleared by FDA and managing a multi-site, multi-year post-market clinical study for orthopedic devices.
Lowe has a bachelor's degree in mechanical engineering from the University of Utah and an MBA from Indiana University.
Adam Decaria
EVP of Customer Success
Adam Decaria joined MasterControl after owning his own manufacturing business for more than a decade. His deep understanding of the impact that tools can have on the productivity and profitability of a business has allowed him to create a technical support environment where the engineers truly appreciate the importance and urgency of customer issues.
Prior to his current role, Decaria served as technical support manager at MasterControl and as an escalation engineer, where he honed his troubleshooting skills and gained greater insight into some of the challenges customers face.
Decaria earned his bachelor's degree in applied physics at Weber State University. He is an HDI-certified support center manager and is certified in ITIL Foundations and HDI Knowledge-Centered Support Fundamentals.
Sara Bresee
EVP of Marketing
As the executive vice president of marketing, Sara Bresee is responsible for elevating MasterControl from a customer-loving enterprise software provider to a global customer-obsessed organization. She brings more than 20 years' experience in integrated marketing, both in the client and agency sectors.
In her last role as CMO for Morpho Detection, Bresee engineered the digital transformation and brand makeover for this world-class security manufacturer. Prior to that, she served as senior vice president and group managing director of MRM//McCann-West. Her agency capstone role was serving as the global account director for Intel Corporation. During her service, the agency team won multiple industry awards including the prestigious Intel Innovation Award for breakthrough marketing work. At Franklin Covey, Bresee repositioned and relaunched "The 7 Habits of Highly Successful People" curriculum. She also worked for other elite brands including Microsoft and the Ford Motor Co.
Bresee is a Michigan State University alumnus.
Dave Edwards
EVP of Sales
Dave Edwards is all about sales at MasterControl. He comes to MasterControl with more than two decades of sales, manufacturing, customer service, and general business management experience.
Edwards most recently served as the chief operating officer at 3form, a leading manufacturer of translucent building materials in the architecture and design industry. In this role, he was responsible for growing the business, from finding new customers, to closing orders, to managing orders through shipment to the customer. During Edwards' tenure at 3form, sales business more than doubled and gross margins significantly improved. Prior to 3form, he worked at Danaher Corp., a Fortune 500 manufacturing conglomerate, in their general management program, and TenFold Corp., an enterprise wide software company.
Edwards holds an MBA from Harvard Business School and a bachelor's degree in economics from the University of Utah.
Randall Autry
SVP of Architecture and Cloud Strategy
Randall Autry is responsible for engineering and product development. Before joining MasterControl in 2001, he worked in the transportation, communications, energy, finance, and manufacturing sectors. His expertise includes software development, small and large team product development leadership, technology vision, and executive management.
Autry has 25 years of experience in the field, previously serving as vice president of engineering for WebBasis Inc., a provider of web-based telephony, email, and office solutions. He held several positions at Coresoft Technologies, a computer telephony integration provider, including vice president of engineering, director of Linux development, and senior software engineer. He also held several positions at IBM. As a senior product support representative, he provided software engineering services to key IBM customers.
Brian Curran
SVP of Strategic Growth
Brian Curran joined MasterControl in 2002 to direct and expand MasterControl's product development efforts. He has more than 25 years of experience leading the direction for enterprise and entrepreneurial software development companies.
Curran began his career with IBM, where he spent five years leading consulting engagements with Fortune 500 companies such as MCI, BellSouth, and many others. After this, he held several director- and vice president-level product management and marketing positions for entrepreneurial software development companies in the telecommunications and web analytics sector.
Curran has an MBA with an emphasis in information systems.
Michael Bothe
SVP of Sales Operations
Michael Bothe is MasterControl's senior vice president of sales operations and partner sales, driving internal cross-department projects, directing sales operations, and coordinating global partner support initiatives. Since joining MasterControl in 1997, Bothe has been central to the company's cross-departmental collaboration efforts and sales operations. His skill in technical product management, training, marketing, and channel sales makes him a versatile leader.
He is responsible for the organization of MasterControl's partner program and for creating the company's acclaimed annual customer event, the Masters Summit.
Bothe is a graduate of Utah State University.
Chad Fox
Managing Director of Asia Operations
Chad Fox manages and directs the company's strategic growth initiatives for all of Asia from MasterControl's office in Tokyo, Japan. He has more than 18 years' experience and expertise in building and driving global ventures in many parts of the world, with particular emphasis in Asia. Prior to joining MasterControl, he was a senior executive in Asia for various startup ventures and Fortune 500 Japanese and U.S. firms specializing in technology, software, management consulting and entertainment/sports marketing, including head of the National Basketball Association (NBA) international expansion effort in Asia.
Fox is fluent in Japanese and studied business administration at the University of Utah. He was awarded a certification in Japanese Advance Business Resource Administration (JABRA) from Waseda University in Tokyo.
Angel Lange
VP of Finance and IT
Angel Lange is the vice president of finance and IT at MasterControl. She is responsible for accounting, financial planning and analysis, and corporate IT.
Prior to joining MasterControl in 2009, Lange worked in the banking industry for nine years and in public accounting for four years. She has held positions with companies such as Ernst & Young, UnitedHealthcare, Volkswagen and Morgan Stanley.
Lange is a certified public accountant (CPA) and earned her master's degree in professional accountancy from the University of Utah.
Alicia Garcia
VP of Corporate Operations and Human Resources
Alicia Garcia is the vice president of corporate operations and human resources at MasterControl, where she is responsible for facilities and operations, HR and recruiting, and corporate quality and process improvement initiatives for all MasterControl locations worldwide.
Garcia has worked in the technology sector for over 10 years and in the retail sector for over five years. Prior to joining MasterControl in 2009, she served in various HR leadership roles at ClearOne Communications and Target Corp.
Garcia earned a bachelor's degree in international business with a minor in French from Westminster College and she holds a Professional in Human Resources (PHR) certification. She is an elected member of the board of directors for the Boys & Girls Clubs of Greater Salt Lake and actively participates in community events supporting local organizations.
Rajesh Talpade
VP of Product
Rajesh oversees product design, management and delivery as the VP of Product at MasterControl. He brings over 20 years of leadership experience in Product Management, Operations, and Research at Google and other technology companies. Earlier in his career, Rajesh secured 7 research-based patents and published more than 25 industry papers. A keen interest in commercializing his research inspired a transition to Product Management of enterprise-grade products. Rajesh has experience launching products to new market segments while generating rapid revenue and user growth touching $2B annual revenue and several 1000 enterprise customers.
He is also skilled at delivering products that delight end-users while reducing operational cost by passionately advocating for product excellence.
Rajesh has earned a PhD in CS from Georgia Tech and an MBA from Columbia Univ.
Alan Rencher
VP of Engineering
Alan is an energetic, results-driven software engineering executive and technology leader with more than 20 years' experience and expertise in solutions and product development with leading tech firms and multi-billion-dollar companies in a variety of industries. As vice president of engineering at MasterControl, he mentors the software delivery teams to plan and build enterprise-class solutions for the life sciences and works hand-in-hand with product and architecture leadership to set the strategic vision for the company. Alan leads with a development operations mindset to assist software engineers and teams to solve real-world problems that offer customers the most in-demand solutions.
Prior to MasterControl, Alan spent time in leadership and architectural roles with companies such as Target, Melaleuca, COPB, Deseret Book, Defense Support Services and Ameritrade. He holds various engineering and computer science degrees.
Kevin Ash
VP of Enterprise Customer Success
Kevin Ash is the vice president of enterprise customer success at MasterControl. He is responsible for defining and executing the corporate strategy for customer success to ensure enterprise customers have a high-quality experience adopting MasterControl technology and realizing clear, ongoing business value.
Ash has extensive leadership experience and expertise in enterprise software implementation, customer loyalty, technical services and professional consulting, including more than 20 years of executive leadership. Prior to joining MasterControl, he served in various roles within consulting services at Symantec Corp., a global leader in security solutions, and has held executive-level positions at several technology companies. He has been involved in or directly managed the successful implementation and adoption of software products in organizations of all sizes throughout his career. He has a proven record of success in enterprise technology services, regulatory, government and life sciences industries.
Ash earned his degree in information management at Brigham Young University.
Marty Smyth
VP of Marketing Strategy
As the vice president of marketing strategy, Marty Smyth is responsible for designing and implementing a customer-first, integrated, go-to-market strategy to drive MasterControl's evolution to a cloud-based business model. He brings 15 years in technology sales, support, and marketing to bear in leading strategic planning, integrated marketing, and sales enablement for Fortune 500 companies.
In his last role as senior vice president of customer experience for MRM//McCann, Smyth led strategic marketing and customer experience management assignments for Cisco, Mastercard, Panasonic, and Verizon, including facilitating marketing transformation initiatives and leading omni-channel engagement. Prior to joining MRM//McCann, he worked in enterprise sales and operations support for AT&T.
Smyth is a University of Notre Dame alumnus.
Jeff Paris
VP/Executive Creative Director
Jeff Paris has worked in marketing for over three decades. Prior to joining MasterControl, he worked as a senior vice president and executive creative director for MRM//McCann where he led the creative efforts for clients including Intel, Verizon, United States Postal Service, Mastercard, 3M Health Information Systems, and ON Semiconductor. As an advertising writer, Paris has worked on brands including Microsoft, Amazon Web Services, and Maybelline New York.
Prior to working in agencies, he served for nearly a decade as the marketing director for the Utah Symphony. Paris is still an active participant in the arts, sitting on the board of trustees for Ririe-Woodbury Dance Company and SBDance.