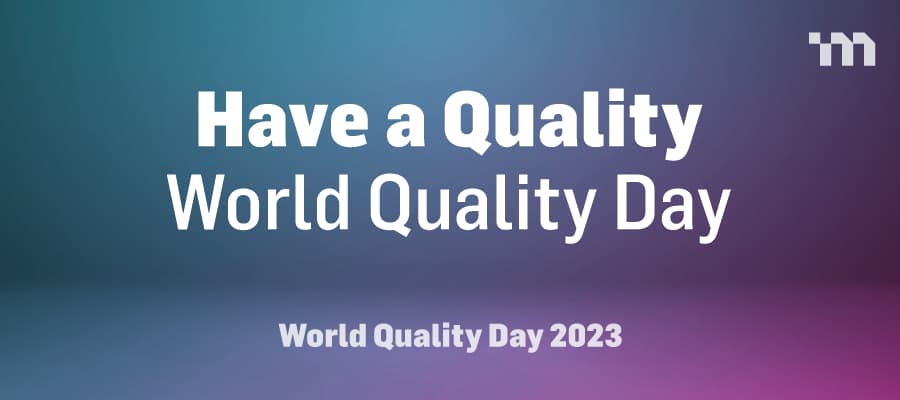 This year, World Quality Day will be celebrated on Nov. 9. But at MasterControl, we believe quality deserves more than a 24-hour celebration, and we're shocked that everyone else doesn't think about it 24/7 like we do! Our motto is that "Every day is World Quality Day."
Regardless of where or when quality is recognized, we're happy to see that a weeklong celebration is taking place this year. As the global campaign to celebrate World Quality Week ramps up from Nov. 6-10, we're observing the occasion by enjoying the lighter side of quality. We're fortunate to rub elbows with quality professionals who aren't just leaders in their field – they also happen to share a great sense of humor about the peculiarities of quality management professions.
Anyone who has experienced an audit will appreciate the personalities portrayed in this "Quality Short."
And for those who've had the task of acquiring wet signatures while managing ongoing revisions, this video will ring true and generate a laugh.
More World Quality Week Fun
For good laugh (or cry, depending on your score), take the "Do You Have a Quality Relationship With Your Auditor?" quiz to find out if your interactions with quality auditors are compliant, need a corrective action, or require a recall.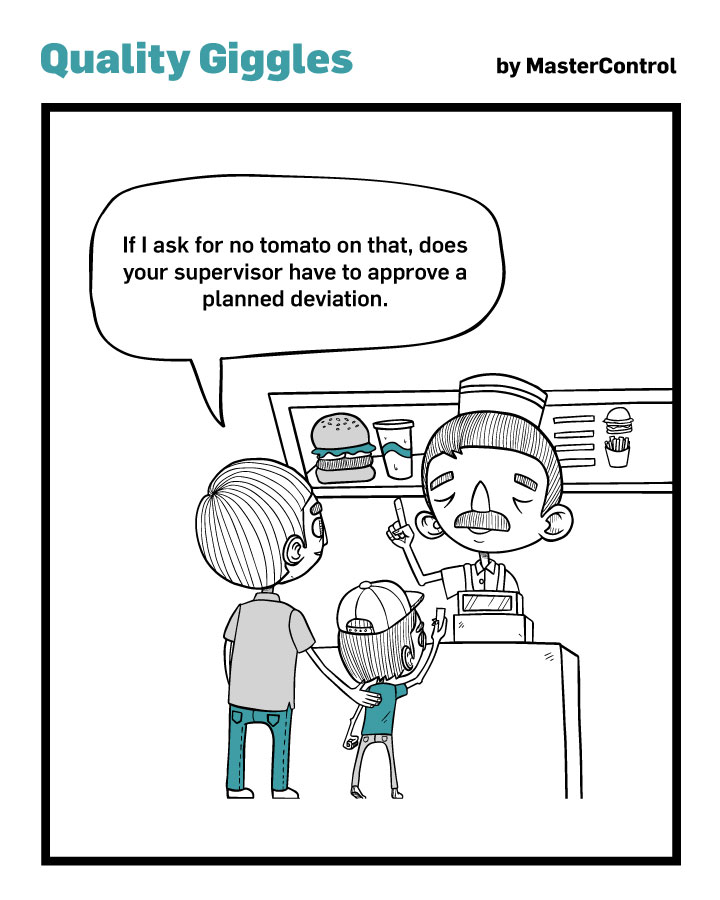 Quality Leaders Who Are Realizing Their Competitive Potential
All jokes aside, World Quality Week is the perfect occasion to recognize and honor excellence in quality management. We're proud to partner with hundreds of organizations that are raising the quality bar and making incredible strides in digital quality management. Our partners and customers truly exemplify the theme CQI has chosen for this year's World Quality Week, "realizing your competitive potential."
Carestream Health, a global leader in digital imaging and medical technology, is one shining example of realizing competitive potential in quality management. Several years ago, despite producing an array of digitally innovative products, Carestream wasn't fully utilizing modern digital tools for production and quality management purposes. The company had 4,400 globally dispersed employees using legacy systems that were more than 15 years old. To overcome the inefficiencies that accompany paper-based processes and old, unsupported software systems, the company adopted a digital quality management platform strategy to enhance data connectivity and accelerate the transfer of information between systems, processes, and locations.
"Now, we're all digital," said Carestream Process Manager Eli Tuber. "We've gone to a whole digital platform."
By modernizing outdated legacy systems and consolidating production and digital quality management processes within the MasterControl platform, Carestream has achieved remarkable quality successes that have given the medical device company an edge over competitors. Since implementing its digital platform, Carestream has enhanced standardization and improved efficiency, visibility, productivity, and risk mitigation. With the MasterControl platform bringing together all of Carestream's essential documentation, digital work instructions, standard operating procedures (SOPs), corrective actions/preventive actions (CAPAs), complaints, and electronic device history records (eDHRs), the company has the assurance that all employees are performing procedures accurately and uniformly.
"We can have our SOPs, CAPAs, and complaints all under one platform," Tuber said. "That's critical to what we're doing."
Carestream is just one outstanding example of quality excellence. On October 19 at Masters Summit 2023, several other quality innovators were recognized for their digital quality management achievements and announced as winners of the North American Masters of Excellence Awards. The winners were:
The Quality Champion for 2023 is Kate Selzman, Director of Quality Systems, Alcami. Kate has supported an exceptional culture of quality at Alcami in 59 departments across 10 sites. To date, they've had 1,855 client audits and 48 regulatory inspections, with no critical audit and inspection findings related to the compliance, validation, and use of MasterControl.
QuVa Pharma received the accolade for Digital Transformation in Manufacturing. Their manufacturing operations have gone fully digital at their Sugarland facility with an average of 450 operators using digital production records. They've completed 43,000 batch records and have over 1 million data captures using Manufacturing Excellence.
For Excellence in Analytics, Pine Pharmaceuticals walked away with the trophy. Using MasterControl Insights, Pine continuously compiles data on defects impacting product rejection during the visual inspection phase. They can now anticipate operator defect trends before they occur and use the data to proactively coach operators on what needs to be fixed before the issue escalates.
And Oncocyte was recognized for their Innovation Excellence. Oncocyte is committed to transforming the standard of care by advancing personalized medicine through molecular testing to ensure the right treatment for the right patient at the right time. Oncocyte's molecular tests span over the Transplant and Oncology communities with the goal of preventing expensive, unnecessary, and sometimes harmful treatment when patients are unlikely to benefit.
You can see the list of previous years' Masters of Excellence winners here.
Realize Your Competitive Potential During World Quality Week
You too have the opportunity to be recognized for your commitment to quality excellence. You just need the right set of tools to become a quality champion. Visit MasterControl's digital quality management page or contact one of our quality specialists today to find out how the No. 1 QMS in the life sciences can help you and your organization realize your full competitive potential.