Simplifying Complexity Through Process Improvement and Digitization
February 1, 2023 By Ryan Coughlin, Vice President, Enterey Life Sciences Consulting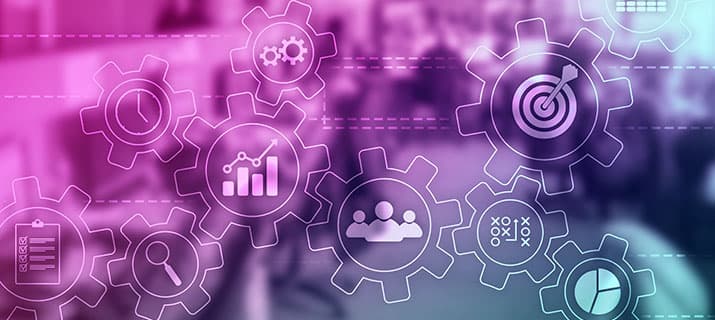 This article is based on a popular session the author presented at Masters Summit 2022. To get these kinds of insights firsthand from industry experts like Ryan Coughlin, register to join us at Masters Summit 2023, to be held October 16-20 in Salt Lake City.
As Hans Hofmann once stated, "The ability to simplify means to eliminate the unnecessary so that the necessary may speak." This has never been more applicable than in today's business world. With the constant introduction of new technologies, employees are regularly overwhelmed by increasing organizational complexity and information overload.
In business, simplicity is primarily achieved through efficient and streamlined processes coupled with customized technological solutions. This state can best be realized through a three-step approach:
Process improvement.
Process automation/digitization.
This approach can be applied to any situation and in any functional area where processes are used to standardize activities, including quality management processes and manufacturing process management.
5 Keys to Process Improvement
It is important to remember that good technology will not fix a bad process but will instead only magnify it. Before introducing any new technology, it is imperative to optimize all relevant processes first. The best approach for optimizing processes involves five key process improvement activities, as outlined below:
Define Current State Process: Accessing appropriate documentation and talking with all end users, clearly define the process that is currently being used. It is imperative that the actual process being used is documented, and that you don't immediately default to the process outlined in a standard operating procedure (SOP).
Define Future State Process: Working from your current state, you can then easily define your desired future state process. The future state process should be developed with the assumption that the process will be automated.
Define Gaps: Comparing both current and future state processes will result in a clear understanding of the gaps that need to be closed to achieve the future state.
Close Gaps: After gaining a full understanding of the gaps between the current and future states, a clear action plan should be developed to close these gaps.
Identify System Requirements: Whether your process requires QMS digitalization or digitization in manufacturing, the final activity in your process improvement step is to define the requirements that a system must have in order to support this new streamlined process in the most efficient manner. It is only during this final activity that you start your transition toward step two: process automation/digitization.
Essential Process Automation/Digitization Activities
Using the developed system requirements, it is now time to automate the process by choosing, implementing, and integrating a system. The best approach for process automation/digitization includes three key activities, as outlined below:
Choosing the Appropriate System: Choosing the right digital manufacturing solution or digital quality management system requires a fair and accurate comparison of options against stated requirements with a final organizational decision on which system to implement.
Implementing the System: System implementation is focused on installing and customizing this new technology to support specific business processes and functional groups.
Integrating the System: Integration is related to implementation but is focused on integrating new technologies with existing systems and software. Integration planning and execution is critical to maximizing the potential of the new technology and minimizing additional requirements placed on employees.
Last Steps: Facilitating Change Through Change Management
The final step in simplifying complexity is focused on enabling successful adoption of these new technologies and processes. A good change management process provides a systematic approach to helping people adopt the change. A great approach for managing change includes three key activities, as outlined below:
Define the Change: When defining the change, you want to clearly articulate what's changing, when this change is happening, and who will be impacted by the change.
Develop and Execute a Thorough Communication Plan: A good communication plan should include the message(s) that will be communicated, the channels used to communicate those messages, the frequency of communication, and a clear assignment of responsibilities for communicating.
Train Personnel: The final activity associated with a good change management initiative is to appropriately train people on the new process and system(s).
Carefully planned and implemented change management is a surefire way to ensure high adoption of new and improved processes and the software that may accompany them.