Logbook Software: Another Triumph in Paperless Document Management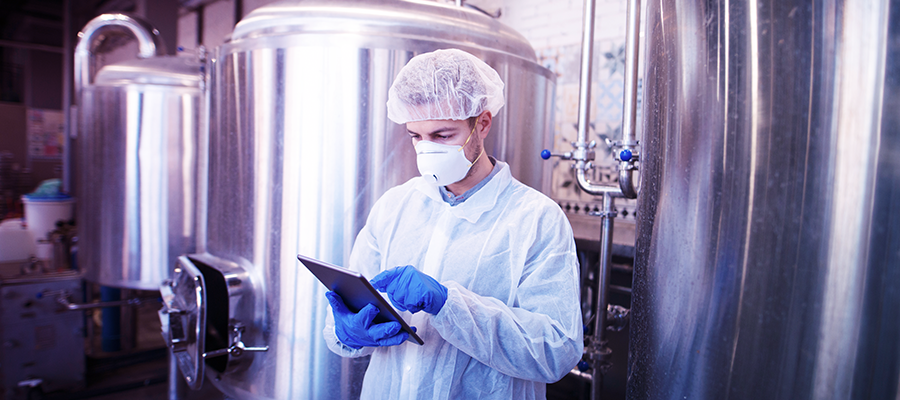 Equipment management is an essential part of product manufacturing. For companies developing regulated products, everything that happens to equipment (cleaning, calibration, maintenance, repairs, and usage) must be appropriately documented to maintain compliance with current good manufacturing practices (cGMP). Equipment activities are commonly entered in a large, bound manufacturing logbook.
All manufacturers are required to maintain logbooks and routinely review them for accuracy, clarity, and completeness. 21 CFR Part 211.82 cites that "A written record of major equipment cleaning, maintenance, and use shall be included in individual equipment logs that show the date, time, product, and lot number of each batch processed." The written records must also follow the guidelines for data integrity.1
Logbook tasks are cumbersome and time-consuming. Any number of issues can occur with a paper-based manufacturing logbook - which can lead to costly delays. In March of 2021, the U.S. Food and Drug Administration (FDA) issued a warning letter to a pharmaceutical manufacturer for violations of current good manufacturing practices (cGMP). One infraction applied specifically to the company's equipment logs saying, "You did not provide recent calibration information for your equipment, including the scales used to weigh active drug ingredients in the manufacture of your drug products."2
Despite the availability of logbook software, many companies are still using paper for this process.
"In a recent review of a washroom at a biotech facility, I noticed that for five pieces of equipment, there were over 25 SOPs (standard operating procedures), forms, and logbooks that the operator needed to manage daily," said a digital transformation manager at a major drug manufacturer. "The shelves were covered with logbooks to manage the paper. This is not optimal for the operators to get their job done."
Paper logbooks are prone to omissions, mishaps, and other counter-productive issues, including:
Human error: Missed steps, illegible entries, data entry errors, duplicate entries, and inconsistent log information.
Lack of flexibility: Processes change, so logbooks must change as well. Changes to paper logbooks are arduous and frustrating. Companies that have multiple sites and different equipment modifications require logbooks tailored to each piece of equipment.
Production bottlenecks: Given the large volume of information in logbooks, employees spend hundreds of hours generating, retrieving, reviewing, and approving logs.
Laborious information tracking: It's difficult and time-consuming to track down specific entries in a paper logbook. Also, the costs from the associated delays add up fast.
Lack of connectivity and workflows: Paper logbooks are offline. They cannot connect to specific steps or interface with critical equipment in the tech stack.
"It's wasteful and very time-consuming to have to review and regenerate 20 or 30 logbooks for one simple change," said a manufacturing technical writer at a large pharmaceutical manufacturer.
Digitized logbooks alleviate the headaches the come with logging equipment activities. As another campaign in the war on paper, digitized logbook software can provide:
100% digital capture: The Logbook software ensures that all data is captured, accurate, and legible. Operators who try to skip a step receive a warning and the system won't allow them to proceed until they've completed all the necessary steps in the log.
Flexible drag/drop builder: Consistency in logbooks is critical. It's equally important to change processes and requirements as products evolve. With a flexible, no code configuration, a robust logbooks software solution simplifies change processes. It also enables one product to cover a wide variety of equipment and procedures.
Simple review and search functionality: Locating key information is easy with paperless document management. Whether it's a specific piece of equipment, operator, or day, logbooks software makes review a snap.
Connectivity to key systems: Rather than searching for the right manufacturing logbook for a piece of equipment and determining if it's the correct one, logbooks software can integrate with key workflows, production records, and systems to ensure operators are entering the right information in the right place every time.
Intelligence: Digitize logbook data and enable advanced analytics for equipment and operators.
---
References:
"211.182 Equipment Cleaning and Use Log," Code of Federal Regulations, last amended Sept. 29, 2022.
"Dibar Nutricional S. de R.L. de C.V.," U.S. Food and Drug Administration (FDA) Warning Letter, Mar. 16, 2021.
---