5 Ways to Eliminate the Hassles of Batch Records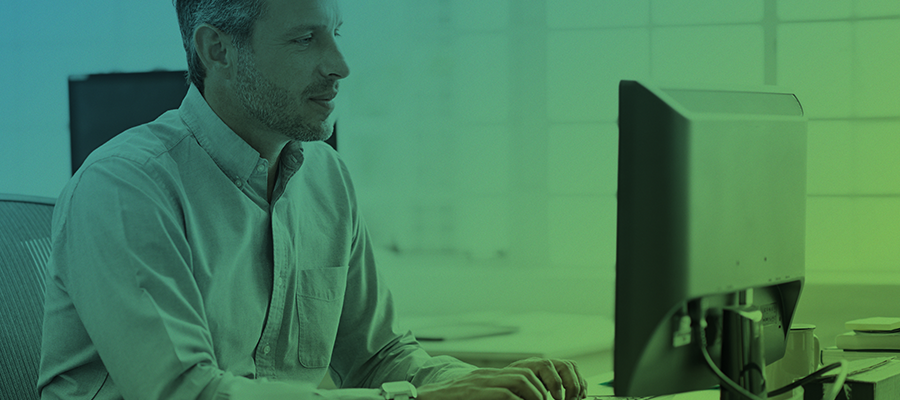 In March of 2023, the U.S. Food and Drug Administration (FDA) issued a Form 483 to a pharmaceutical company, citing a number of infractions — most notably being the failure to investigate batch discrepancies. Batch record management is literally a handful when you have numerous 100+-page paper batch records. It essentially opens you up to a variety of risks and mishaps (i.e., entry errors, lost or inaccurate data, smudged signatures, beverage spills, etc.).
Paper batch records are known to be a source of aggravation and headaches. After so many iterations of reviewing, fixing, redoing, and re-reviewing batch records to make sure they're current and compliant, more developers of regulated products are eagerly adopting electronic batch records (EBRs).
Organizations that have implemented electronic batch record software optimize manufacturing and boost production metrics almost immediately — all while reducing errors, waste, and operating costs. For a deeper dive into EBRs, the industry brief "5 Must-Haves for Electronic Batch Records" examines EBR technology and provides tips for selecting the right kind of system to meet your specific manufacturing needs.
The exasperation that accompanies paper batch records is a strong motivator to deploy an electronic batch record system, but there are many more incentives to making the transition. Take, for example, the FDA's Food, Drug, and Safety Innovation Act (FDASIA), title 7, section 706, which "allows the FDA to obtain certain records and other information from a drug manufacturer in lieu of or in advance of an inspection."2
Thanks to COVID-19, the agency needed an alternative to in-person inspections, so it introduced remote interactive evaluations (RIEs) to keep up with the need to get healthcare products on the market. Let's make one thing clear, RIEs did not replace actual inspections. They were an integral part of regulatory oversight during the height of the restrictions on travel and site visits. And technology underpinned RIE processes.
According to the FDA's guidelines for RIEs, "documents requested during the remote interactive evaluation should be provided in an electronic format or made accessible by screen sharing. Facilities should ensure that the FDA is able to access encrypted and password-protected files and should be ready to provide PDF files of paper-based documents."3
Getting documents out to regulatory inspectors meant having to scan hundreds of pages of paper records to make them available electronically. A paper-on-glass version of records works for meeting the electronic draft requirement, but creating them takes a lot of time and effort, and companies still risk ending up with incomplete, error-ridden records.
Modern EBRs: Key to Optimizing Batch Records
In a nutshell, EBRs are more robust than scanned documents. They allow you to put your reams-of-paper-sized batch records on tablets. Then you're equipped with extensive capabilities that simplify and streamline all phases and aspects of manufacturing. When adopting electronic batch record software, it's important to ensure it accommodates your unique organization and manufacturing processes. Below are a few features of EBRs that you should look for to optimize your operation.
Enable more efficient data tracking and storage

When you can automatically store and track production data in real time, you don't need to pull staff from other business-critical tasks to manually track and reconcile records.

Connect and integrate enterprise systems

Integrating enterprise resource planning (ERP), laboratory information management systems (LIMS), manufacturing execution systems (MES), and quality management systems (QMS) streamlines batch record management enabling real-time line adjustments to minimize misallocations, rework, waste, and scrap.

Prevent data integrity issues before they impact the production life cycle

Eliminating time-consuming and error-prone manual processes such as data entry ensures data integrity throughout the entire data life cycle.

Provide agile record management

When you can immediately adapt to changes in manufacturing procedures, batch sizes, regulations, and trends, you achieve right-first-time production and faster time to market.

Keep you informed of all phases of manufacturing

Gain consistent, real-time visibility into lines, batches, lots, and operator performance across different lines and shifts.
These are just a few of the advantages of implementing EBRs, for a more detailed look at all the benefits of effective EBR software, see the industry brief "5 Must-Haves for Electronic Batch Records."
---
References:
"B. Braun Gets Form 483 for Batch Discrepancies, Quality Lapses," U.S. Food and Drug Administration (FDA) News, March 8, 2023.
"Food and Drug Administration Safety and Innovation Act (FDASIA)," U.S. Food and Drug Administration (FDA), content current as of March 28, 2018.
"FDA Issues Long-Awaited Pandemic Remote Inspections Guidance," Michael Mezher, Regulatory Focus (A RAPS Publication), April 14, 2021.
---