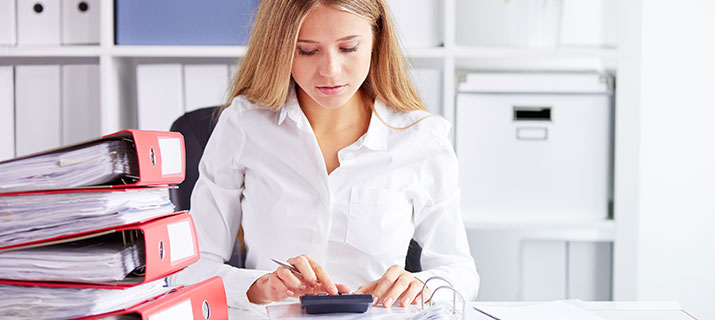 Editor's note: This article is the first installment in a three-part series on simplifying complexity, which encompasses 1) process improvement, 2) process implementation and integration, and 3) change management.
As companies learned during the pandemic, going digital is sometimes easier said than done. Digitization involves overcoming objections, developing a strategy, and ingesting a lot of caffeine. As with any large goal, it helps to break the process down into smaller steps. That's why life sciences consulting firm Enterey uses a four-step process to help their clients transform their businesses. To walk us through it, we chatted with Manager Aimy Rehm about how to practically apply the steps and some potential scenarios companies may face.
Step #1: Define Your Current State
Knowing where you want to go and how to get there starts with knowing where you are. If you're interested in digitizing, odds are your current state involves paper to some degree. Rehm brought up some examples of how that paper takes time away from employees' actual jobs. She noted that in some companies, completing a form requires you to "print it out, fill it out by hand, scan it, email it to someone, but then also walk that hard copy with all the wet signatures to the next person. They again have to complete their portion and scan their version, so on and so forth."
Filling out the form is just the beginning of the process. In addition to the jobs they were hired to do, life sciences employees might have to take up data entry by inputting data manually into paper forms or spreadsheet software such as Excel. If the data needs to be reported to department or executive leaders, the raw data needs to then be translated into an executive format such as PowerPoint.
If this sounds familiar to you, your current state is probably worth changing. However, defining your current state requires more detail to find the root cause of the problem. When working with companies in the past, "We mapped out the entire process. Not only the documents, but everything including emails or having to negotiate during meetings which is not part of any formal process, but still can take up time and efforts," Rehm explained. That level of detail helps you pinpoint changes that will have a ripple effect across the organization.
Step #2: Define Your Future State
Once you have a good understanding of your current state, the next step is clearly defining what you want your future state to look like. In some cases, it might seem like any move toward digitization would be an improvement over the current state, but this isn't a plan. A common paper-based pain point is trying to track down documentation. Simplifying and automating that should be part of your future state. Rehm described the tracking capabilities of a digital system.
"By choosing a tool that has a built-in workflow management component, when it comes to documents, once person A completes their part, the system automatically triggers a notification for person B and also has the capabilities of setting up notifications for those that need to be informed on the progress of a document or process," Rehm said.
This management tool can acquire data that tells users where their bottlenecks are and if certain processes need to be adjusted to take less time. This level of visibility is vital, but it's more useful if it can be accessed remotely. Due to COVID-19, many companies now consider the ability to access information from home an essential part of their future state.
"People were working from home and having to mingle personal and professional lives … and I think they realized to have something that's automated, something you don't have to chase, something that can keep track of all the data on its own and has a reporting tool capacity … can really free up time," Rehm said. The pandemic has pushed digitization forward due to necessity.
Step Three: Identify the Gaps
Once you have identified a specific problem and a goal you want to reach, you need a plan. When it comes to digitizing, there are a couple of paths companies can take. One of which is to just build a digital tool yourself. Rehm had a client who considered doing that, and explained, "You can definitely build one in house, but that can take up IT resources and be costly not only fiscally but can take time to do it correctly. My client considered it, but it would not have been done until 2022."
Rather than wait that long, you can find an out-of-the-box digital solution that will get you to that future state and allow for customizations unique to your process. As previously mentioned, Rehm recommends mapping out the process you want to digitize and determining what is needed in that process. By taking the time to map things out, you can strip away activities that may be redundant or inefficient.
Unfortunately, one of these gaps might be employees and their attitude toward digitization. If your organization is set in its ways, it can be hard to convince people that change is worthwhile. That conversation is part of closing the gap.
Step Four: Determine How to Close the Gaps
Identifying the right digital tool can be difficult. Some questions to consider are whether you need an audit trail, is the tool 21 CFR Part 11 compliant, and ease of adoption. Another important consideration is budget; how much you can invest. Every organization has limited resources. Can you start with a small investment and small implementation, then scale up over time? Experience is important when it comes to choosing a solution. However, in lieu of experience, consulting firms can be invaluable.
When Rehm has hesitant clients, what she focuses on is how the benefits of digitization tie into corporate or department goals. For example, a 20-25 hour process can be brought down to 10 hours with the right solution. That time can then be reinvested into bench time for the manufacturing team. If people are still hesitant, Rehm offered a way to proceed. "I think the next step would be to do a roadshow internally and show the cross-functional benefits within the organization," she said.
Conclusion
A large goal such as digitizing is unlikely to be successful without a thorough examination of the current state. The approach described by Rehm helps companies break their big picture digitization goals down to manageable goals that have the ability to be scaled up. By taking a look at the current state and where the inefficiencies may lie, businesses can narrow down the long list of possible digital solutions to the one that'll be most useful to them short and long term. They can then focus on how the solution can help them improve their processes and encourage company-wide adoption.
---