Data Integrity in Pharma is Key to Compliance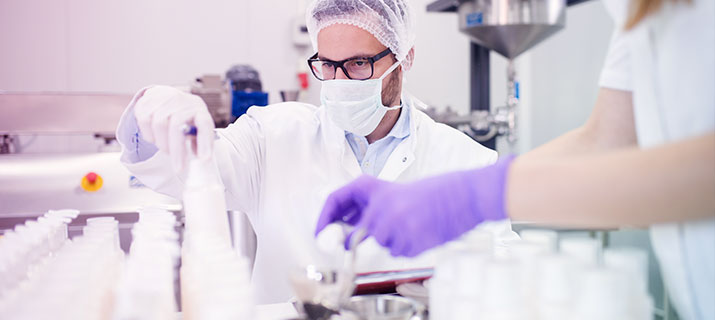 Pharmaceutical companies should be laser focused on quality data – it's the key to developing safe and effective drugs while ensuring they reach consumers at the rapid pace the market demands. The U.S. Food and Drug Administration (FDA) has signaled that data integrity is increasingly central to the drug approval process. The industry needs to take the cue, and pharmaceutical quality management systems (QMS) should include digital tools that will improve an organization's ability to record and manage data, which will enable them to efficiently meet regulatory compliance requirements.
The FDA Stresses Data Integrity
Over the last few years, quality in the pharmaceutical industry has received a significant amount of attention, and the critical nature of up-to-date, accurate data has become evident. As the industry raced to develop and distribute COVID-19 vaccines, Stephen Hahn, M.D., then-commissioner of the FDA, stressed that the development and quick approval of new products hinges on data integrity.1
"Ensuring the availability and high quality of data allows us to maximize the extraordinary potential of science, better support the development of new medical treatments and cures, and increase the knowledge patients and consumers have to make informed decisions about FDA related products," he said. "It's also important to emphasize that, as eager as we are to support the speedy approval of new products, we will continue to ensure it is based on the integrity of the data and the process itself."
More recently, while still in her role as FDA's acting commissioner, Janet Woodcock, M.D. spoke at the FDA's 2021 quality symposium, and she closed her remarks with a message that echoed Hahn's. She reaffirmed the agency has solidified its view that data integrity in pharma is of paramount importance.
"There's one final point I want to make about our efforts to strengthen manufacturing and improve pharmaceutical quality. And that is that all these exciting regulatory tools and promising new technologies are buttressed by the core element of the FDA's work – our focus on applying the best available science and most rigorous data to inform our decisions," she said. 2
Digitization and Data Integrity
The right QMS in pharma allows organizations to follow the FDA's lead and make data integrity a top priority, and avoid FDA warning letters, which commonly cite data integrity violations. Among others, findings include deletion or manipulation of data, aborted sample analysis without justification, destruction or loss of data, failure to document work contemporaneously, and uncontrolled documentation. 3
With a digital QMS platform, it's simple to avoid making mistakes that might result in warning letters, and data integrity in pharma is assured:
Data is unified across a single integrated system. This reduces or eliminates the potential for introducing errors by manually collecting data from disparate systems. A recent report stated, "Accuracy is only 91% when documentation tasks are done manually, making an even stronger argument for automation." 4
A single platform helps pharma organizations to streamline compliance efforts. For example, a digital can link quality data with training processes, which ensures employees are well-versed on the latest procedures.
Bridge gaps that have created information silos and isolated data. Within pharmaceutical quality management, these gaps commonly occur between R&D and quality control teams, but a digital QMS bridges the two because they can operate from the same system and share data.
Digitization is key to maintaining data integrity and ensuring the information necessary for FDA compliance is always complete, up-to-date, and readily available. Get tips on meeting regulators' data expectations. To gain insight into other trends in pharmaceutical quality assurance that are shaping the industry this year, during 2022, download The New Pharma Imperative: Quality Flexibility.
---
References:
---